Though there's no such thing as perfection, Dubai may very well be on the cusp of becoming the 'perfect city'! With all the resolutions in place to drive that vision, the emirate is truly considered the premier destination to live, work, and invest in.
To further that position, HH Sheikh Mohammed bin Rashid Al Maktoum has initiated a full restructuring of the Dubai Land Department (DLD) and Dubai Municipality, in an effort to boost the emirate's property sector, particularly its transparency and safety.
Read on to learn all about the new restructuring plan, and its impact on the Dubai real estate market.
What are the Restructuring Plans?
As advanced as Dubai may appear, there's always room for more! To facilitate the next phase of the nation's growth, the Dubai Municipality and the DLD have launched restructuring efforts to improve operational efficiency, service quality, and real estate investments, ultimately keeping pace with all the ever-evolving global developments.
Indeed, Dubai is already witnessing a strong buyer appetite as it is, with foreign investors from all over the world choosing to invest in Dubai, given the UAE Golden visa reforms, economic post-pandemic stability, and, not to mention, Expo 2020, which welcomed the visit of many first-time foreign investors to the country. The new restructuring plans for both entities will create new business opportunities worth Dh10 billion within five years, transforming the emirate into the most livable, workable, and investment-friendly city in the world. Not only that, but Dubai will also be able to improve its ranking in the following segments: tourism, sustainability, food security, and healthcare.
In order to achieve the above, the Dubai Municipality, which is the oldest department in Dubai, will be restructured into a specialized institution with a single regulatory body, thereby cutting operational costs by 10% and enhancing service quality by 20%. The restructuring plan also seeks to promote partnerships with the private sector, thereby driving further investment.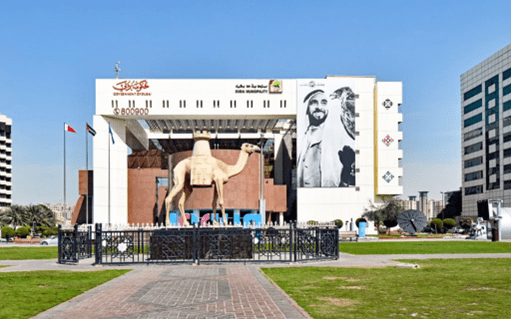 How Will This Impact the Real Estate Sector?
So, what does this mean for real estate investments? Well, the restructuring plans are set to increase real estate investments by 20%, as one of the plan's key objectives is making Dubai the top-ranking city in various real estate market indicators, including transparency and safety.
Transparency and Safety
Transparency and safety are essentially one and the same, as a transparent real estate sector allows for a more secure investment. Put simply, transparency increases accountability, and trust in the market, and cultivates a favorable investment environment. This allows people to invest in Dubai knowing that there are regulations and initiatives in place to protect their safety.
Recently, the DLD introduced a new initiative that makes all real estate data publicly available. By publicly releasing all Dubai real estate data, investors are provided with a more secure investment environment and, ultimately, the ability to make informed decisions.
Indeed, there's a strong correlation between investor trust and the Dubai real estate market performance. So, when strict regulatory guidelines are in place and data is easily accessible, then those looking to invest in Dubai can trust the market, leading to a high probability of investment.
Other regulations and innovations in place to improve transparency include the recently approved Virtual Assets Law, as well as the adoption of blockchain technology. Such transparency initiatives bolster investor confidence in the market, as they expedite the real estate investment process and make transactions faster and more secure.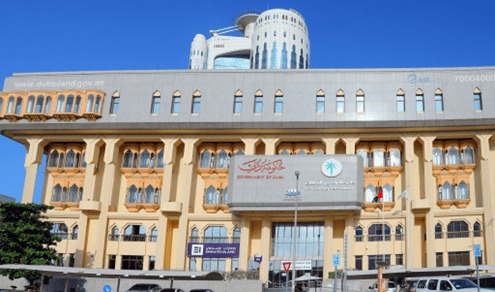 The Bottom Line
The restructuring plan will set a new standard for promoting a thriving business ecosystem in the region, as both the DLD and Dubai Municipality are key elements of the UAE economy. In pursuit of UAE's vision, the two bodies are moving in the right direction by increasing service quality, cutting back on operational costs, and encouraging real estate investments by forging greater transparency to protect the rights of people investing in Dubai.
The Dubai government has long acknowledged that greater transparency attracts foreign investment, striving relentlessly to make it the driving force behind the city's reputation as a global investment hub. That is why Dubai ranks as the most transparent real estate market in the MENA region, as investors are protected by a set of real estate regulations that are on par with international property markets.
And this is exactly what SmartCrowd is all about, presenting you with a transparent, data-backed journey, with a hassle-free approach to property investing in Dubai. By providing all the due diligence, independent market reports, and property valuation, you get full control of your investments on our platform!