Dubai has finally adopted its first-ever law on regulating virtual assets, joining the likes of the US, the UK, and El Salvador, which have also introduced crypto laws.
As announced by His Highness Sheikh Mohammed Bin Rashid Al Maktoum, the Dubai Virtual Asset Regulation Law is aimed at creating an advanced legal framework to promote security and transparency for crypto investors in the virtual asset industry, which includes cryptocurrencies such as Bitcoin and non-fungible tokens (NFTs).
The move into the virtual asset realm comes in an effort to position Dubai as a world leader in emerging technologies like cryptocurrency and blockchain. The emirate has also set up the Dubai Virtual Assets Regulatory Authority (VARA), which will regulate, supervise and control virtual asset services.
That being said, this is a major step towards digitizing the economy and regulating the virtual asset industry. So, keep reading to find out what this new law means for the future of Dubai, and how it's set to impact the real estate market.
What is Dubai's Virtual Asset Law?
Dubai's Virtual Asset Law is a newly introduced law that regulates virtual assets to protect investors and establish international standards for the industry.
A virtual asset is basically a form of any digitized token of value that could be traded, stored, or transferred. They are an alternative payment method that helps make transactions faster, cheaper, and easier. But, without proper regulation, there's a risk of cybercrime, money laundering, and terror financing, hence why the virtual asset law was implemented.
Behind the virtual assets law, a regulatory authority called the Dubai Virtual Assets Regulatory Authority, or VARA will be tasked with regulating the sale of virtual assets and virtual tokens, overseeing crypto exchange, as well as licensing virtual asset service providers.
In addition to these responsibilities, the VARA will also ensure that the data of investors remains completely safe and secure in the hands of these virtual asset service providers. This means that Dubai residents and crypto-related businesses are therefore obliged to register with VARA before getting into anything crypto-related.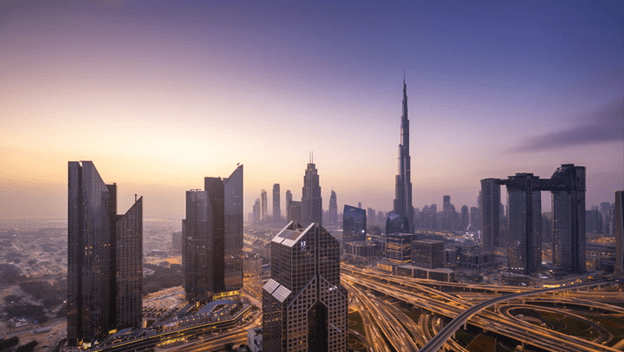 Why Has It Been Enacted in the UAE?
Essentially, the Dubai Virtual Asset Regulation Law was developed to protect investors and govern the virtual assets industry – a move that coincides with the growth of the virtual assets sector in the UAE. In fact, the digital economy contributes about 4.3% to the country's gross domestic product, which is equivalent to Dh100 billion.
More specifically, the new law has come after crypto firms in the UAE received a flood of requests from sanctioned Russians to liquidate billions of dollars in virtual assets. Not only that, traditional financial methods and virtual assets are becoming increasingly intertwined as global businesses are adopting cryptocurrencies and NFTs in their day-to-day transactions. With that in mind, Binance, the world's largest crypto exchange, was recently granted a Virtual Asset License and will be allowed to operate within Dubai.
On the whole, the Dubai Virtual Assets Regulatory Authority aims to cement Dubai's position as an international virtual assets powerhouse, attracting investment, talent, and companies, while encouraging innovation and regulation. By setting these regulatory standards, the authority will help the industry evolve in a more accountable and secure way.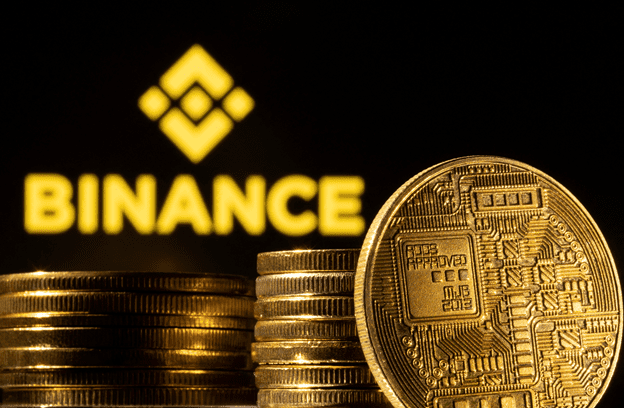 How Will It Impact the Dubai Real Estate Market?
The new virtual assets law will undoubtedly revolutionize the traditional property investment process by digitalising assets and accepting cryptocurrency payments. Meaning, the real estate sector is set to benefit greatly from the law as it will entice crypto-millionaires to invest in Dubai properties in a more regulated environment.
Given the rise of cryptocurrency, these same crypto-rich investors obviously seek to diversify their assets, especially considering the cryptomarket's volatility. By investing in an asset that provides a steady cash flow, like real estate, they will also be provided with the security of a considerably less volatile asset class.
More importantly, crypto-investors favor payments via virtual assets because the blockchain technology behind them acts as a digital ledger of transactions, increasing transparency. Digital transactions are driven by blockchain technology save time by removing all the paperwork and acquisition hassle, making the entire process seamless. By integrating cryptocurrency payments in the real estate industry, the new law will help facilitate swift transactions and make investments in Dubai a whole lot smoother and faster for real estate investors.
Once payment is approved on the blockchain, there will be an instant transfer of the property, giving you ownership of the property with absolutely no delays. It's especially a massive benefit in cross-border transactions and transfers as banks typically demand hefty fees. With crypto, you don't have to be concerned about incurring additional charges. Essentially, investing in Dubai real estate will become a more secure, instant, and cost-effective process!
In a Nutshell
With its favorable attitude toward blockchain and cryptocurrency, Dubai has long been at the forefront of innovation and emerging technologies. The new Dubai virtual assets law has come at a time when countries and governments around the globe are working to regulate the transformative virtual asset sector.
Then again, it's only natural for crypto to take over all sectors, and with Dubai's virtual asset law in place, investors can be more confident to invest in Dubai and make payments quickly, easily, and securely. Driven by the need for virtual asset regulation and protection of both investors and developers, this is indeed a giant leap towards the future, propelling Dubai into becoming the focal virtual assets hub.
In terms of property transactions, the new virtual asset law coupled with its initiatives in the blockchain field will push demand for Dubai real estate investments by crypto-investors, positively impacting the real estate sector. Of course, the traditional property model will continue to be used for many years to come, but blockchain-enabled technology, such as cryptocurrencies and NFTs, is certainly the future of the property market.
Disclaimer: This blog is intended solely for educational purposes and shouldn't be treated as financial advice. We suggest you always conduct thorough research, perform your own due diligence and consult with financial advisors to assess any real estate property against your own financial goals.