Dubai's property sector is going from strength to strength, owing to various measures and regulations aimed at promoting transparency in the real estate space. This week, the Dubai Land Department (DLD) introduced a new initiative that makes all real estate data publicly available.
Indeed, the Dubai Land Department is moving in the right direction by forging greater transparency in the real estate sector for those looking to invest in Dubai. In this blog, we explore the importance of transparency, how Dubai is improving it, and why it attracts real estate investors to the region.
Why is transparency important?
A transparent real estate sector is important for any region, as it increases accountability, improves the quality of governance, and cultivates a productive investment environment, allowing investors to make decisions with confidence.
To ensure transparency, there needs to be a strong foundation of regulations, accessible market information, and performance benchmarks, which is exactly what Dubai is constantly aiming to improve. In fact, the Dubai government has long acknowledged that greater transparency attracts foreign investment, striving relentlessly to make this a key driver to its reputation as a top global investment hub.
Today, Dubai ranks as the most transparent real estate market in the MENA region, and investors are protected by a set of real estate laws that are on par with international property markets.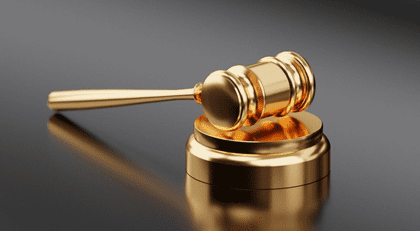 What is this initiative?
Besides bringing Dubai closer to international standards in transparency, this initiative is also oriented toward protecting investors' interests. So, by publicly releasing all Dubai real estate data, investors are provided with a secure investment environment and, ultimately, the ability to make informed decisions.
This data will provide an authentic and comprehensive picture of the Dubai real estate sector for investors seeking some analytical insight and vital market information, like sales transactions, valuations, unit data, mortgages, ejari registration, as well as the unique identifiers for each transaction, including property IDs and Ejari leasing contract numbers.
This initiative was introduced in an effort to boost Dubai's position in the transparency index, and in turn, attract more investment. Though it's the most transparent in the MENA region, the city ranked 36th place globally as a 'semi-transparent' market and on the 'cusp of transparency' according to JLL's 2020 biennial Global Real Estate Transparency Index (GRETI).
Now, 2 years later, the DLD's new landmark move is set to advance Dubai up the ranks and into the transparency category. Prior to this initiative, the Dubai Land Department was already releasing transaction data, and various market reports, and working with the private sector to achieve this.
Essentially, these transparent real estate measures are aligned with the DLD's mission to establish Dubai as the world's top real estate destination. By building an innovative real estate environment, the rights of those considering investing in Dubai stay protected and a higher level of investment is attracted.
How does Dubai's transparency attract real estate investments?
There's a clear relationship between the transparency of real estate markets and the level of trust in the market. Now, what we've also seen is that there's a strong correlation between investor trust and Dubai real estate market performance. So, when strict regulatory guidelines are in place and data is easily accessible, then those looking to invest in Dubai are able to trust the market, leading to a high probability of investment.
Recently, Dubai has consistently been implementing initiatives and regulations, like the recent Virtual Assets Law, as well as employing a range of technology-led innovations, like blockchain, to improve transparency and enhance real estate investment experiences. Such transparency initiatives further bolster investor confidence in the market, as they expedite the investment process and make Dubai real estate transactions faster, safer, and secure.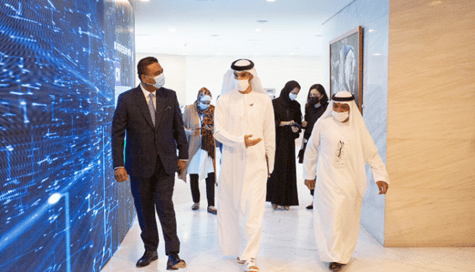 Key Takeaway
If there's one direction that Dubai is headed toward, it's always forward. This is owing to the fact that the Dubai real estate laws are constantly finding ways to improve Dubai's real estate market transparency, evolving over the years to become a crystal clear space on par with global standards.
In pursuit of this vision, government bodies like the DLD are working to protect the rights of people investing in Dubai by staying on top of their needs and ensuring their satisfaction through transparency and accessibility. More importantly, the Dubai property market is transforming how they cater to investors' needs by digitizing real estate services through virtual viewings, digital contracts, and online payment methods, for example.
And this is exactly what SmartCrowd is doing, presenting you with an entirely data-backed journey, with a hassle-free approach to property investing and a transparent ownership structure. By providing all the due diligence, independent market reports, and property valuation, you are offered full transparency and control of your investments in a seamless and simplified investing experience.