Compared to other major cities, Dubai is considered a gold mine to real estate investors. In fact, we've witnessed a colossal rise in the number of foreigners, particularly from European countries, as well as India, China, and Canada, investing in Dubai real estate.
The impact? Well, most recently, a record AED 22.7 billion in property sales in June, which is the highest sales figure in the last 13 years, according to data from the Dubai Land Department (DLD). These climbing month-on-month figures continue to show significant demand and tremendous growth in the Dubai real estate market – but, what's driving overseas investors to buy property in Dubai in the first place?
Well, it's clear that Dubai is an attractive city for real estate investments due to a number of factors, such as its strategic location, high quality of life, tax benefits, and successful post-pandemic strategy, among others. However, in this blog, we'll shed light on the more recent economic developments, real estate laws, and government-led initiatives that have impacted the property market in 2022 and brought this influx of foreign property investors. 
Economic Stability
Dubai is benefiting significantly from its highly diversified and stable economy, and, with revenue generated from tourism to trading, it's attracting more foreign property investors than ever. In fact, the UAE economy is set to post its strongest capital growth since 2011 after a sharp increase in oil production and prices, and an improvement in the non-oil gross domestic product.
On the other hand, foreign investors, particularly Europeans, have been taking the opportunity to shield their wealth from the deteriorating economy back home, largely as a result of the Russia-Ukraine conflict. Subsequently, we recently saw the Euro dip below parity, which has encouraged foreign, particularly European investors, to park their wealth in Dubai investment properties.
Also, as the UAE dirham is pegged to the dollar, the region is considered a safe haven in times of economic downturn, hence why European investors dominated the UAE real estate market in the first half of the year. Indeed, considerable demand is coming from Russia and its neighboring countries, as wealthy Russians flock to Dubai to dodge tight sanctions imposed on them.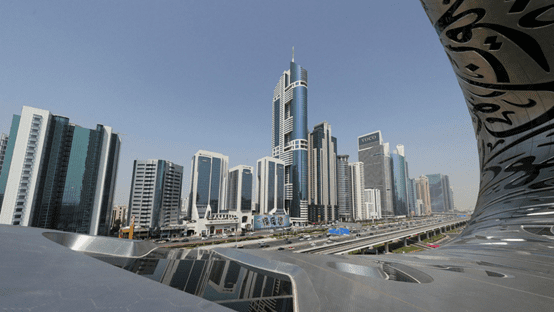 Flexible Residency Visas
One of the more game-changing factors bolstering the UAE real estate market is the golden visa. These days, it's easier than ever for foreign property investors to obtain a long-term golden visa to encourage even more real estate investments in Dubai.
First introduced in 2020, the more flexible golden visas grant foreigners a 10-year residency without a national sponsor, along with 100% ownership of their business in the UAE. The golden visa is applicable to foreign nationals who have a minimum real estate investment of AED 1,000,000 in Dubai, given that the property is ready and not under a mortgage. Additionally, foreign buyers investing in property in the UAE can obtain the golden visa directly through real estate developers, as the latter take advantage of the scheme as demand grows. Overall, the UAE's newly-updated golden visa regulation is a timely initiative in terms of attracting foreign property investors and is set to entice even more overseas buyers to invest in Dubai over the coming years. Additionally, the city is currently witnessing a surge in the construction of real estate, spurring more foreign investors to buy property in Dubai.
Transparency Improvements
Dubai's transparency plays a vital role in attracting more foreign investors to the emirate, as the Dubai Land Department (DLD) constantly implements new initiatives to protect investors' interests in the Dubai real estate sector. Essentially, this strong regulatory framework gives investors greater confidence, as they know their Dubai investment properties are secure.
The DLD has introduced various government initiatives to promote transparency over the past few years so that investors can make informed real estate investment decisions. One such initiative is the improvement in market data availability, where the DLD made real estate information publicly available, from sales transactions to broker information, in a move to strengthen transparency and position Dubai on par with other global, mature real estate markets.
As a result of these government initiatives in place to improve transparency, Dubai recently entered the 'Transparent' tier status for the first time according to JLL's latest Global Real Estate Transparency Index (GRETI) – a major factor in driving more foreign investors to invest in Dubai as it's the only transparent region in the entire MENA region.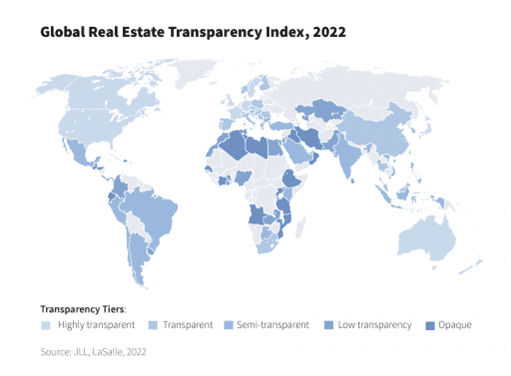 Virtual Assets Regulations
Cementing its role as a leading crypto hub, Dubai introduced a Virtual Assets Law back in February, which is an advanced legal framework that regulates virtual assets, including cryptocurrencies and NFTs, to protect investors, and promote international standards for the virtual asset industry, as well as facilitate business growth.
In fact, with its favorable attitude toward blockchain and cryptocurrency, Dubai has long been at the forefront of emerging technologies, so it's only natural for blockchain-enabled technology to prevail in all sectors. So, as we witness this paradigm shift towards more nascent technologies, like crypto and blockchain, this transformative virtual assets law will ultimately propel the crypto sector in the UAE and attract more foreign property investors.
With Dubai's virtual asset law in place and a growing mainstream acceptance of crypto, overseas crypto-rich investors have already been making investments in Dubai as they seek to diversify their assets by investing in Dubai real estate, especially considering the cryptomarket's volatility.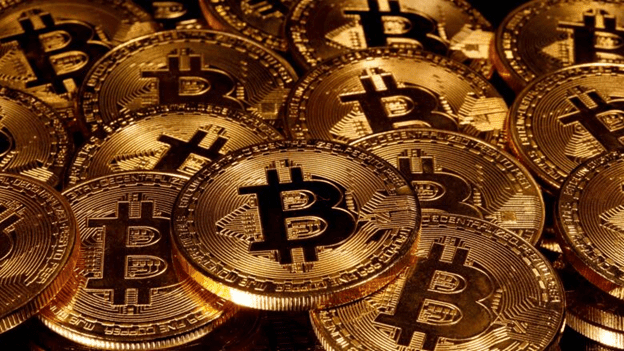 Real Estate Funds Law
Dubai recently introduced a new law to promote the growth of real estate investment funds in the emirate. This law establishes a register for real estate investment funds at the DLD, whose members are granted certain privileges and provided with incentives to encourage higher foreign investment in Dubai's property market.
As private real estate investment funds are available only to accredited, high-net-worth investors, this law doesn't directly impact everyday residential real estate investors. However, this law is expected to strengthen Dubai's position as a global, world-class destination for real estate investment and help its market reach maturity, which will, in turn, benefit both retail and institutional investors.
Essentially, the real estate fund law will support more high-scale, foreign direct investment in Dubai's thriving real estate market, and attract more institutional capital to the industry. And, as the overall economy grows and brings in new demand to the real estate market, prices will accelerate, thereby benefiting retail investors.
In Brief
Needless to say, the future of Dubai's ever-evolving real estate landscape looks bright as ever as we witness exponential growth, most recently driven by the government's effective initiatives and a spike in oil prices. Though there are many other growth drivers that entice investors to buy property in Dubai, the government's decisions further enhance the attractiveness of Dubai and strengthen the market.
More specifically, these current measures will improve confidence in the region, as investors will have greater access to a more regulated, transparent, and accessible real estate market. That's why overseas buyers, especially from Europe, are taking the opportunity to either diversify their portfolios or shield their wealth from sanctions by investing in Dubai real estate – and so should you!
By using real estate investment platforms (REIPs) like SmartCrowd, you can now enjoy an entirely digital, regulated, and seamless experience with easy access to the best Dubai investment properties, minus the hassle and paperwork. Go on, download our app, browse our properties and start investing now!