The UAE's Golden Visa has now become more accessible to real estate investors after the UAE Cabinet announced major changes to its long-term visas and permits last week. By easing eligibility and expanding the visa residency scheme's scope of benefits, the UAE is well on its way to becoming one of the top destinations to live, work and invest.
The updated visa residency scheme, which includes the 10-year Golden Visa, 5-year Green Residence visa, entry visas, and residence permits, will come into effect by September, with the expansion of the golden visa criteria projected to impact the real estate market significantly.
Here's everything you need to know about the updated golden visa for real estate investors and its impact on the property market.
What is the Golden Visa?
Golden visas were first introduced in 2020, granting foreigners a 10-year residency to live, work and study in the UAE without the need for a national sponsor, while also giving them 100% ownership of their business in the country.
With a wider eligibility criteria, the amendments will now allow real estate investors to obtain the highly sought-after golden visa more easily, bringing the property purchase minimum down to AED 2 million from the prior investment minimum of AED 5 million. Investors can also obtain a golden visa when buying one or more off-plan properties from approved property companies, as well as when purchasing a property with a mortgage loan from specific banks.
Additionally, holders of the visa can stay outside the UAE for as long as they need, without it affecting their residence, as residents who previously stayed outside the UAE for over six months lost their residency.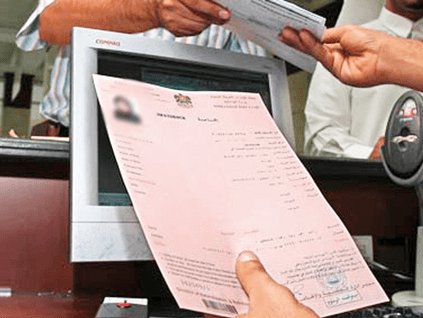 Effect on the Real Estate Market
The updated UAE Golden Visa regulation is a great initiative and is set to accelerate real estate investments, particularly in Abu Dhabi and Dubai, enticing more foreign investors into the country. This significant influx in buyers will indeed bolster the country's already active property market amid strong demand.
Essentially, there's now a major incentive for investors, as those who go beyond the AED 2 million mark will acquire a golden visa as a mere add-on. Besides the fact that the lowered AED 2 million investment amount is an instant bonus for property buyers, the visa residency changes are also set to provide further flexibility in terms of payment, duration of stay and off-plan purchase.
Investors purchasing the property through lending from specific banks are now able to obtain a visa. Additionally, those who own multiple properties with a combined value of AED 2 million, or more, are also on track for a golden visa. This flexibility gives residents a compelling reason to invest in the country long-term.
Expats are now more likely to consider the UAE their second home, given that they can come and go as they please. In fact, we're already seeing a great influx of foreign HNWIs purchasing luxury properties, particularly from Russia. That said, real estate buyers that may spend less than three months in the UAE are still able to hold their assets under their names, maintaining their ties with the country.
Off-plan Property Purchase
Moreover, this reform will enable off-plan investors to also gain residency, which will further fuel that side of the property market, especially in Dubai. So, we can expect to see a growing demand for off-plan properties, with buyers no longer being restricted to ready properties to obtain residency.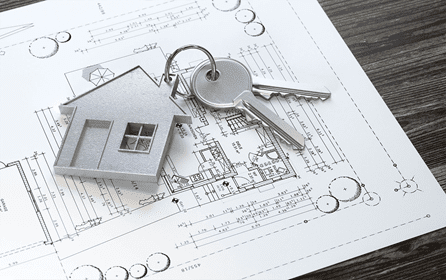 Overall, changes in residency requirements in Dubai have had a significant positive impact on the real estate market in the last two years. The real estate sector has had a record-breaking momentum, bouncing back strongly from the Covid-19 pandemic. In 2021 alone, the Dubai residential market recorded AED 151.07 billion worth of apartments and villa real estate transactions, more than the combined total for 2019 and 2020.
Coupled with other benefits that Dubai offers, including high rental yields and more affordable property prices compared to other major cities, we can expect an influx of investors looking to settle and/or invest in Dubai, boosting the real estate market immensely.
Key Takeaway
A symbol of the UAE's commitment to growth in a post-Expo and post-pandemic landscape, these visa residency changes are indeed a game-changer. As with all the country's initiatives, this move will only make the UAE as globally attractive as possible, propelling the country forward as the central investment hub in the region.
Ultimately, as the golden visa eligibility criteria widens, the number of investors also widens accordingly. Foreign investors have now shifted from viewing the country as a place of temporary residence more toward a future to invest in. Because of these changes, the UAE's property sector is set to benefit hugely, encouraging skilled people from all over the world to relocate to the UAE, further accelerating economic growth, and, in turn, its real estate momentum.
The fact that you can now receive a golden visa when purchasing ready or off-plan property for AED 2 million, which can also be mortgaged, pretty much says it all. The UAE is always opening doors for a plethora of opportunities even under the most uncertain circumstances!