From designer cars to 7-star exotic getaways, Dubai is known to be the playground for the wealthy, even boasting an in-demand luxury property market.
Indeed, the Dubai real estate market has witnessed massive growth and a surge in demand for luxury properties in recent years. Not to mention, Q2 2022 has been a phenomenal quarter for the luxury segment with 540 transactions recorded, more than double that of Q2 2021.  
So, what is fuelling the demand for luxury properties, and consequently attracting real estate buyers to invest in Dubai?
1) An Influx of High-Net-Worth-Individuals (HNWIs)
There's no denying that this demand for luxury properties can be attributed to growing interest from the international elite. With the UAE ranking as the top millionaire destination in 2022, it's expected that 4,000 millionaires will be relocating to the country before the end of the year.
Earlier this year, a major driving force behind this demand for Dubai luxury properties was the tsunami of Russian HNWIs looking to park their wealth in the emirate. However, over the course of 2022, the buyer demographic has actually broadened more than ever before. A rising number of Indian, Chinese, and Western European buyers have also kept Dubai on their luxury radar, especially considering the latter group still facing regional instability and steep taxation.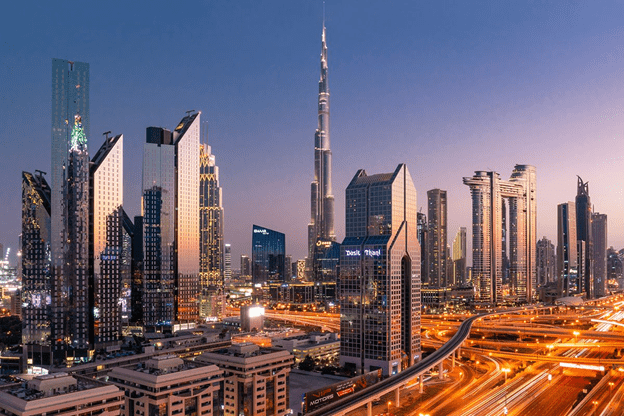 2) Better Value For Luxury Real Estate 
In Dubai, owning a luxury home is no longer a fantasy, as there's less of a struggle to strike a good deal for a luxury property. Despite the opulent lifestyle that is viewed as the standard in Dubai, the emirate remains highly affordable, while offering a high return on investment, significantly higher than those offered in its counterpart cities, like London and New York. For that reason, Dubai's real estate sector was the only primarily undervalued market globally in 2021, as the market offers high quality at the lowest price bubble risk.
Though property prices are on the rise, luxury property in Dubai continues to be undervalued per square foot in comparison to many other global cities, making it a buyer-friendly destination. In other major global cities where Dh20million for luxury property is the norm, Dubai is seen as a haven, offering much more bang for your buck. What's more, homebuyers and investors are spoilt for choice with various affordable property options, from high-rise apartments to beachfront villas.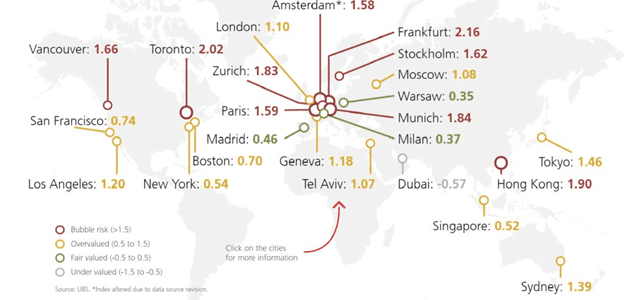 3) The Covid Effect
Considering we've experienced an entire (ongoing) pandemic, there's bound to be a lingering after-effect. Truth be told, Covid-19 has been a huge catalyst for change, with its impact trickling down so many sectors – including the luxury real estate market.
For a quick recap, it was actually late 2020 when demand for Dubai luxury properties started to accelerate. Buyers realized that this pandemic wouldn't be coming to an end anytime soon and both investors and end-users began shifting toward spacious, high-end homes with more amenities, like outside space, in order to enjoy a more convenient post-pandemic lifestyle. Not to mention, the lower property prices alone were enticing enough to further fuel this demand.
As a result, the needs of the post-pandemic consumer have shifted, with a desire for a better life with security, safety, and happiness – which developers have taken on board by maximizing their offerings. This, coupled with the shortage in supply, has driven demand in the luxury market and encouraged people to invest in Dubai.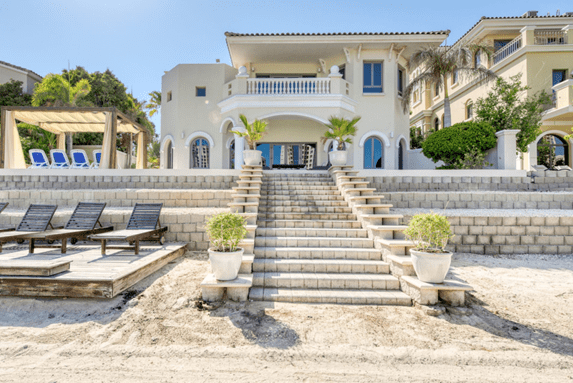 4) Government-Led Initiatives
One of the more game-changing factors prompting property buyers to invest in Dubai, especially in luxury properties, are policy-level initiatives by the UAE government, including the golden visa, full ownership of businesses without the need for a sponsor, and real estate transparency laws. But what's really supporting this burgeoning demand for luxury real estate in Dubai is the golden visa.
These days, it's easier than ever for property investors to obtain a long-term golden visa, which was first introduced in 2020. The golden visa is applicable to foreign nationals who have a minimum real estate investment of AED 1,000,000 in Dubai, given that the property is ready and not under a mortgage. Overall, the UAE's golden visa regulation is a timely initiative in terms of attracting property buyers to invest in Dubai's luxury segment over the coming years.  
Key Takeaway
Dubai's reputation as the epitome of luxury has resulted in an insatiable appetite and escalating demand for luxury across both apartments and villas, boosting the UAE property market as it continues to reach record highs. With the millionaire migration, affordability, the post-pandemic consumer shift, and timely initiatives like the golden visa, property buyers from all over the world are now looking to invest in Dubai's luxury properties. Given that real estate is one of the strongest facets of Dubai's entire economy and its luxury segment is a profitable sector, perhaps now is a good time to seize the current market trends. Now, SmartCrowd allows you to buy luxury property in Dubai at a fraction of the price, starting from AED 500. This means you don't have to be a millionaire to own a luxury home in Dubai! How amazing is that?
Simply Download our app now to check out our latest properties available in the most high-end communities, including Downtown Dubai and Dubai Marina.
Disclaimer: This blog is intended solely for educational purposes and shouldn't be treated as financial advice. We suggest you always conduct thorough research, perform your own due diligence and consult with financial advisors to assess any real estate property against your own financial goals.