For millionaires, the decision to relocate to Dubai is a fairly easy one – especially nowadays. In fact, 2022 is expected to see the highest influx of high-net-worth individuals (HNWIs), with a 208% increase in inflow compared to 2019, as Dubai could host another 4,000 millionaires before the year ends.
This comes after persistent Covid restrictions in other regions, along with the tsunami of Russian capital flooding the UAE over the course of the recent conflict. From its strategic location to its unparalleled lifestyle, an increasing number of affluent individuals now consider Dubai to be the ideal place to live, work and invest – making it the top millionaire destination in the world.
At present, the city is also heavily soaking up real estate investments from this huge influx of HNWIs. Read on to find out the reasons why millionaires are flocking to Dubai and how they've contributed to the property market boom.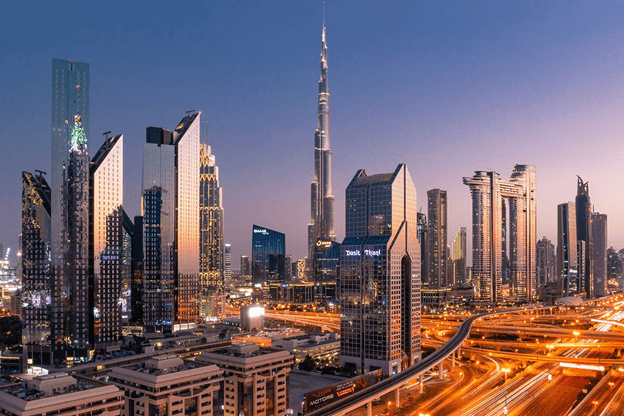 1. Strong Response to Pandemic
In the wake of the Covid-19 outbreak, Dubai's decisive response was deemed impressive by many millionaires. Given the efficient vaccine rollout, brief lockdown period, and the availability of PCR tests, moving to Dubai was officially a no-brainer. Though the reality of the situation was quite bleak for many expats after job layoffs and financial disruptions, millionaires were nevertheless still attracted to the city's resilience in the face of Covid-19.
Back in December 2020, Dubai was the first major city worldwide to reopen its borders, sending a message that was loud and clear. Consequently, this decision led to an influx of tourists, including wealthy individuals, along with their flood of HNWI-linked capital. Wealthy individuals were able to witness first-hand the UAE's commitment to effectively contain the COVID-19 pandemic and the rapid turnaround to near-normalcy.
2. Golden Visas
Nowadays, it's easier than ever for millionaire foreign investors to obtain a long-term golden visa. Golden visas were first introduced in 2020, granting foreigners a 10-year residency. The golden visa is offered to top talent all over the world, including creatives, scientists, and investors. Through the visa, foreigners can live, work, and invest in the UAE without a national sponsor and with 100% ownership of their business in the UAE.
The UAE's newly-updated golden visa regulation is a timely initiative in terms of attracting millionaires and is set to entice even more foreign buyers to live and invest in Dubai over the coming years.
3. Solid Investment Opportunities
As the MENA region's investment capital, Dubai offers unparalleled investment avenues that residents and foreigners can explore. Thanks to its highly diversified and stable economy, Dubai has become a thriving global investment magnet with easy access to growth markets.
One of the reasons why many millionaires and potential investors are keen on starting their business in the UAE or investing in the various emerging industries is because of the conditions and policies in terms of doing business. As Dubai transforms into a smart city, implementing all the latest technology including virtual reality, artificial intelligence, and blockchain, entrepreneurs and investors believe that doing business in the UAE is safe, sustainable, and hassle-free.
This future-forward sentiment has helped attract HNWIs to Dubai, and the entire UAE, encouraging investment across various sectors. More specifically, the city's booming real estate market remains highly attractive, proving to be a wise investment option. Due to the emirate's comparatively high-yielding property market and global tourism, there is a significant opportunity for HNWIs to invest in real estate, particularly luxury real estate in Dubai, as they explore both long and short-term markets.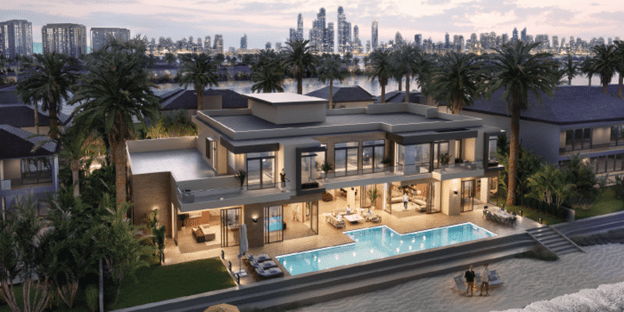 4. Prime Location
As the strategic midpoint between the East and West, Dubai conveniently serves as a premier regional hub for businesses who aim to expand in either, or both, directions. Indeed, it's a significant incentive for attracting HNWIs to the city, as this easy access allows anyone to reach approximately two-thirds of the world within 8 hours of flying time.
Not only is Dubai an ideal location for doing business, but the UAE is considered a safe and secure country due to the strict implementation of the law. Moreover, there's a strong regulatory framework aimed at protecting foreign investors' interests in Dubai. The region's outstanding infrastructure is why a number of business owners and investors feel like it is the perfect location to put their investments in.
In terms of real estate, Dubai is also the most transparent and regulated property market in all of the MENA region, further attracting investors as they are assured that their investment is secure.
5. No Income Tax
One of the most enticing things about the UAE is the lack of income tax. Dubai has become an exceedingly desirable location for HNWIs, who would otherwise be subject to high taxes, and can instead maximize their earnings and income.
Although the country introduced a 5% VAT levy in 2018 and corporate tax effective from 2023, the country is still considerably more tax-friendly than the vast majority of comparable countries. This favorable tax status also attracts HNWIs to invest in Dubai real estate, as the emirate has no periodic taxes, like annual property tax, income tax, or capital gains tax, meaning once a property is purchased, owners will not pay additional or ongoing taxes in the future, only the one-off property transaction and registration fees.
6. Unrivaled Quality of Life
Dubai is globally recognized as one of the best cities to invest in due to its excellent quality of life and world-class infrastructure. With its endless array of top-quality dining venues, luxurious lifestyle, enviable beaches, excellent road connectivity, and state-of-the-art entertainment venues, it's hard to miss why Dubai is a haven for millionaires!
Along with the superb standard of living, the city's constant innovation and cultural advances are attracting HNWIs at a rapid pace. Balancing environmental, economic, and social sustainability with a future-forward vision, there are constant developments that attract the masses to live, work and invest in Dubai. Ultimately, Dubai aims to make every aspect of life hassle-free.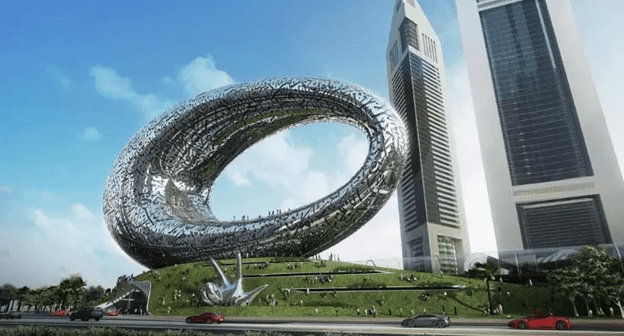 Bottom Line
With its tax-efficient environment, global connectivity, luxury lifestyle, and booming economy, the UAE is experiencing significant high-net-worth migration, primarily into Dubai. Further lured by the ease of setting up a business and innovative planning, there's no doubt that a considerable amount of HNWIs view Dubai as the ultimate destination to park their wealth.
As a result, the luxury property market has since reached record highs, fuelled by the newfound HNWI appetite from regions such as Russia and India. Locations like Downtown Dubai, Dubai Marina, and Palm Jumeirah are popular among the world's wealthy, bolstering the country's property market amid strong demand.
Overall, given that Dubai is geared towards exceptional growth, attracting and retaining millionaires has become almost second nature. Now, these are just some of the reasons why Dubai is a HNWI's paradise, and the best part is that you don't need to be a millionaire to be able to invest in prime Dubai real estate!
Fortunately, platforms like SmartCrowd allow you to buy property in Dubai starting from AED 500. Download our app now to check out our latest properties available in the most sought-after communities, including upscale areas, like Downtown and Dubai Marina.