We've all come across stories of property investment scams that give us major anxiety. After all, many investors have burnt deep holes in their pockets by falling for such elaborate rental fraud schemes.
Most recently, property investment scams have been in the spotlight once again, with a particular Dubai holiday home company tricking unsuspecting homeowners into subleasing their upscale properties over market rentals, while simultaneously contacting potential renters and giving them offers for these homes at reduced prices. Unbeknownst to both groups, the firm suddenly shut shop, raking in over Dh30 million from advance payments.
As scary as that may sound, fret not, as safeguarding yourself against investment property pitfalls, and reducing the risk of getting deceived by an unscrupulous scammer is pretty straightforward. You hardly need to be Sherlock Holmes, as it only requires some common sense and a few minutes of research! Since real estate investments can be tricky, it's important you choose to deal with credible platforms – to avoid any mishaps in the long term.
Without further ado, let's go over the 5 best ways to know if an investment property and the platform it's listed on, are legitimate, so you don't fall for a scammer's trap.
"Is the investment property legit?"
This is the question that springs to mind after coming across a property. Let's be real, no investor willingly pays a hefty amount just to lose it all! After all, the first rule of investment is to never lose money, or at least try not to! So, when you decide to buy a property in Dubai or anywhere, you must inspect the ins and outs of the company or online platform you're dealing with, to guarantee a hassle-free investment journey.
1. Regulated Platform
Being regulated means that there is a financial services regulator or a governmental entity overseeing the company's standards to safeguard the interests of consumers, and in this case, investors. In order to become regulated in Dubai, for instance, firms need to be authorized and obtain a license from the Dubai Financial Services Authority (DFSA).
Remember, some investment scams may even claim to be regulated by the relevant authorities to mislead you. So, it's your duty to check the regulator's list of authorized firms. Pay close attention to whether the details corroborate the company you are considering investing in.
For example, SmartCrowd is the first regulated real estate crowdfunding platform in the Middle East. Having been given this approval since 2019, all of this information can be found on the DFSA's public register. SmartCrowd protects the interest of its clients by forming a transparent ownership structure through an SPV, Special Purpose Vehicle, for each fully funded property, which is all recorded in the DIFC's public register as well as the Dubai Land Department. This is done to hold several owners on the same title deed, as well as to minimize the clients' financial risk in case SmartCrowd falls bankrupt, meaning it's all safe and transparent!
2. Transparent Fees and Risks
Transparency is key, which is why fees should be outlined openly on a company's website, so you have a clear idea of what kind of payments you'll be making and why. For example, SmartCrowd's fees are structured into 3 ways, including an entry fee, annual admin fee, an exit fee, all of which are explained here.
In terms of risks, we'll be completely honest. We don't really care if anyone tries to give you free money at this point. The fact is ALL investments carry risk! That's something we've always been open about, so when a company offers you high returns guaranteeing little to no risk, then keep it stepping! In fact, the greater the promised investment returns, the higher the risk.
Above all, we're not dealing with crypto here to expect such significant returns! If you're looking to buy property in Dubai, then you need to be aware that the prospects of such a long-term investment property needs to be studied meticulously.
That's just one way property investment scams operate, as they offer lucrative real estate investment deals to lure investors in. So always be wary when you encounter an opportunity for an investment in Dubai that claims to protect your capital while promising high returns. Remember to not take everything at face value, or rush into investing your money.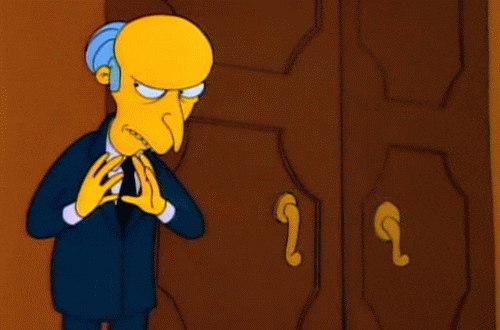 3. Clear Communication
There needs to be an established way of communication. It's your duty to be proactive and stay up to date with the company you want to invest with, so always check the latest news on their website and social media.
You want to ensure that there's a constant flow of communication between the company and its consumers, or clients. Also, browse to see if they have a frequently updated blog section with a variety of well-researched and meaningful posts (just like this one!) to help those wanting to buy property in Dubai.
However, one thing to note is that there's such a thing as over-communication using high-pressure tactics, which is specifically what these scammers do! They contact interested investors repeatedly, or borderline harass them rather and advise them to act quickly and invest, or else they'll miss out.
Some scammers also have a very convincing online presence and website content that makes them appear to be a legitimate company, but you can look further into things like business contact info, company history, privacy policy, and so on to verify their credibility.
4. Client Service Available
If you face any trouble or hesitation, you should be able to communicate with their online team at any time for support regarding your investment in Dubai. You should be able to ask them anything to help you feel comfortable with the prospect of investing using their platform. Ask the company as many questions as you need to fully understand the investment opportunity listed on their website.
If the company is unable to answer or avoids answering any of your questions, be wary. Here are some examples of questions to ask:
How are the profits generated?
What are the rates, fees and commissions?
When will I receive my dividends?
Can I withdraw my money?
What are the restrictions and procedures?
What are my options if anything goes wrong?
Even if the company is able to provide answers, do not be quick to believe everything you are told. Be sure to assess the answers against the information you've gathered. On the other hand, if you can't get straight answers or they seem unwilling to provide you with clear information, then do yourself a favor and make a quick U-turn.
5. History and Track Record
Property investment scams often claim to be a well-established company with vast experience, along with winning multiple accolades, in order to gain your trust. Some also use testimonials of their alleged 'satisfied customers' who have made all the money in the world from the platform's listed investment properties, just to bolster their credibility.
But a solid portfolio and existent track record are also necessary. Can the company provide a portfolio of the various properties it has sold before? Do they have online reviews? What's their reputation? Have they won awards?
Answering these questions will help you assess the legitimacy of the investment opportunity. Additionally, it's best to check out the company, its owners, and key members as well as their experience and qualifications. Go over their previous property transactions, accreditations, certifications, and even Google reviews.
Even if you do not find anything that suggests that the investment property is dubious, at least you know you've performed your own due diligence!
The Bottom Line…
The real estate industry, much like other industries, is not scam-proof, which is why it's important to educate yourself about the legitimate investment property platforms available in the UAE. If the situation seems too good to be true, then it probably is. But it doesn't hurt to double-check everything so you can be able to spot a property investment scam from a mile away!
There are corrupt individuals who work hard to look entirely sophisticated and genuine, particularly to inexperienced real estate investors, which is where people fail. By ensuring that the company you're researching ticks all the boxes above, then you'll never have to deal with the misfortune of falling victim to a property investment scam when you buy real estate.
You can sleep well at night knowing that SmartCrowd provides you with the most transparent, hassle-free journey for a seamless experience and more importantly, a safe one.
Disclaimer: This blog is intended solely for educational purposes and shouldn't be treated as financial advice. We suggest you always conduct thorough research, perform your own due diligence and consult with financial advisors to assess any real estate property against your own financial goals.