At SmartCrowd, we believe in delivering results that speak for themselves, and that's precisely what we've achieved through sourcing promising investment opportunities in Dubai, along with concluding several outstanding full property exits that have not only met but exceeded market expectations.
So, how do we maintain such market-beating returns? In this blog, we'll explore our maximum returns strategy that has empowered us to consistently outperform the Dubai real estate market, providing our investors with exceptional returns on SmartCrowd through our:
Rigorous Screening Process
Expert Oversight
Cost-Efficient Approach
Fractional Real Estate Offerings
Transparency
1. Rigorous Screening Process
Our property selection process analyzes various factors to ensure that we offer only the most lucrative investment opportunities in Dubai. Along with developer reputation and overall economic outlook, among the several key criteria we analyze are:
SmartCrowd focuses on areas that typically generate higher returns for investors. So if you're looking to invest in Dubai, you'll typically find properties in areas like Dubai Marina, JVC, or Downtown Dubai, for example, listed on our platform. Amenity-rich communities with close proximity to greenery, scenic views, and transport links factor prominently into our selection process. Additionally, good social infrastructure with schools and healthcare services always contributes to a promising long-term investment.
From ready to off-plan properties and holiday homes to long-term rentals – each type of property caters to a different investment goal and risk appetite. That's why SmartCrowd doesn't limit users to a single category of properties when investing in Dubai. For example, we make sure holiday homes in Dubai Marina, affordable units in JVC, and long-term rentals in Downtown Dubai are all listed on our platform.
We consider high-demand areas, as well as high-demand property types. The strong demand for smaller units generally makes them better investment opportunities in Dubai, as such areas facilitate easy property renting or resale. That's why the majority of properties listed on the platform are either studios, 1-bedroom, or 2-bedroom apartments.
Our properties consistently outperform the Dubai real estate market in terms of both rental yield and capital gains. Our third-party evaluation ensures we acquire the property at or below its fair market value. We also consider future prospects, ensuring that the property will continue to have a desirable location over the years, as well as offer a good return on investment. Additionally, we personally inspect properties to assess their condition, furnishings, views, and any signs of wear and tear, if any.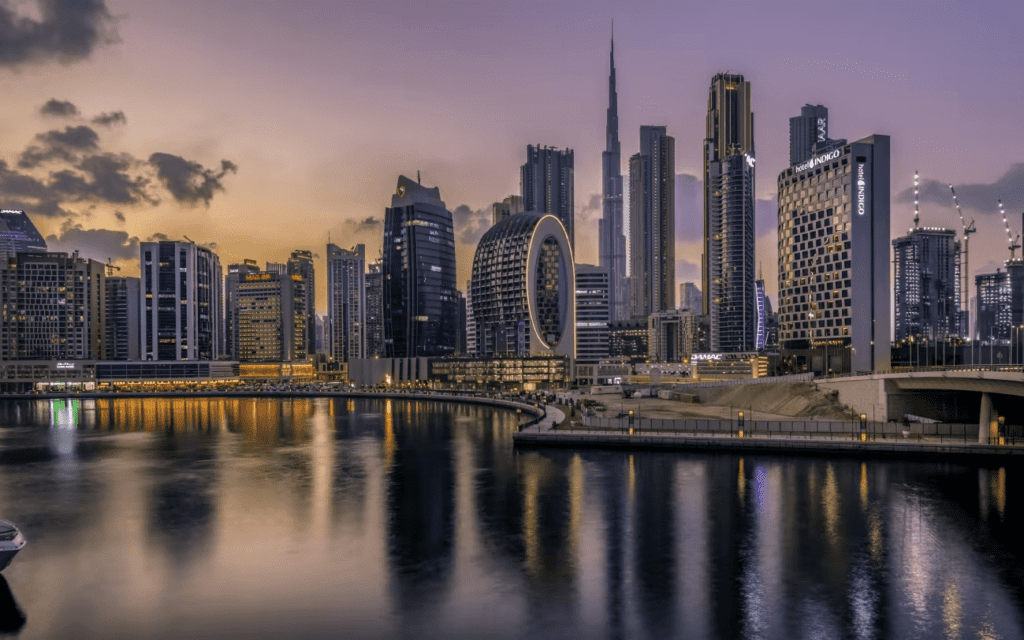 SmartCrowd carefully evaluates investment opportunities in Dubai before listing them on the platform.
2. Expert Oversight
Our team of experts, along with property valuators, brokers, and consultants, ensures our properties are primed for growth. We rely on real-time market data to showcase only quality Dubai real estate for maximum returns. Moreover, our regulation by the Dubai Financial Services Authority (DFSA) safeguards your investment.
3. Cost-Efficient Approach
Though lucrative, high fees often accompany real estate investments and are often the biggest killer of your returns. That's why our fee structure allows you to maximize your returns! In fact, the Annual Administration and Exit Fees are derived from the returns generated and only the entry fee is paid by you. We also deliver maximum returns by eliminating most intermediary costs by working directly with reputable developers, managing our finances, and handling our deals in-house – meaning more money in your pocket!
4. Fractional Real Estate Offerings
Diversification is the key to a solid real estate investment portfolio. As a real estate crowdfunding platform, SmartCrowd allows you to invest in fractional real estate, enabling you to spread your investment across multiple properties, reducing your portfolio risk, and improving your chances of earning consistent returns when investing in Dubai.
5. Transparency
Our whole platform is built on transparency, which is why we provide all our data-driven market analysis and third-party due diligence reports to our investors when an opportunity goes live. Ultimately, we believe in keeping you in the driver's seat. With SmartCrowd, you have full control of your investments, meaning you can track your portfolio's performance, view property details, and make informed decisions.
SmartCrowd's Promise:
We know that investing in Dubai real estate is one of the biggest decisions you will make. That's why we're committed to providing you with investment options that maximize your return on investment. What's great about our platform is that you're able to diversify with various investment opportunities in Dubai, so you can spread your portfolio risk, earn a second income, and earn maximum returns with SmartCrowd.
But don't just take our word for it. Take a look at these case studies that highlight our commitment to maximizing your returns:
Townhouse in Jumeirah Village Circle (JVC) – SC 109
Studio in Dubai Marina – SC 145
So, what are you waiting for? Your dream of maximizing your return on investment is just a few clicks away. Join the SmartCrowd!
Disclaimer: This blog is intended solely for educational purposes and shouldn't be treated as financial advice. We suggest you always conduct thorough research, perform your own due diligence and consult with financial advisors to assess any real estate property against your own financial goals.