Becoming an investor is all fun and games – until you make a costly mistake. Now, when it comes to real estate, it's considered to be an excellent way to make money, right? Indeed, real estate investing has created more millionaires than any other asset class.
However, if you're new to the investing game, don't be fooled by all the infomercials, reality TV shows, and overnight success stories – it's easier than you think to make mistakes. That's why it's imperative to know which real estate investing mistakes to avoid, as investors are humans, and humans make mistakes! Yes, mistakes are lessons, especially for beginners, but are they worth it when they easily could've been avoided?
So, in light of April Fool's Day, let's discuss these 6 real estate investing pitfalls that beginners face, complete with tips on how to avoid them.
1. No Investment Strategy
When you have the financial means to do so, investing in a property can certainly seem to be a lucrative proposition. That said, if you want to be a successful investor, then you need to have a clear plan in mind and, better yet, on paper. Because trust me, the last thing you want to do is enter a real estate investment blind. Unfortunately, that's commonly the case.
New investors, especially, get a little too overexcited and dive straight into buying their first property without any forethought. And such impulsive decisions cost them, as it's quite easy to get caught up in traps and attractions, especially in a sellers' market. What's also crucial to understand here is thinking that you can wing it, or rely on sheer luck, definitely won't get you the anticipated returns!
Tip: To avoid this you need a road map to where you're going before getting started.
Without a well-defined plan, chances are you will skip over important steps in your investment decisions.
You need to outline all your goals, long-term or short-term, so they accurately reflect what you expect in return from your investment. So, only after you formulate this goal-based plan, can you then invest in properties that fit into your strategy. If you don't, you might get somewhere, but it might not be where you had planned to be!
To determine why you want to invest in real estate, ask yourself questions like:
What is my end goal?
What are the current conditions of the real estate market?
How will I finance the property?
What is my exit strategy if things fall through?
2. Skipping Your Homework
When you fail to do your due diligence, that means you're skipping your homework. And do you know what skipping homework means? Well, you'll end up failing the class. Essentially, not carrying out a substantial amount of due diligence, or having done sufficient research, on your real estate investment is one of the most overlooked aspects when buying a property.
Think of it like this: when you buy a new car, TV, or just about anything in life, what do you do? Well, you compare models and ask questions, right? And the same should apply to real estate investments! Due diligence refers to doing your homework on investment property, not only in terms of its value, but with location, desirability, and other factors in mind, too.
And though you may think you've nabbed the best property in the market, you may find that there's another nuisance surrounding the property, like ongoing major construction, that is completely draining your profit.
Tip: Proper research is vital, and includes knowing more about the location, demand, prices, prospects, road connectivity, and anything that would have a significant bearing on the property's profitability. Various factors like lack of facilities, oversupply, and even air pollution can affect your investment if they go unnoticed.
You can start doing your homework by asking:
What are the plans for the area?
Is there any major construction ongoing or occurring soon?
Does the area have good proximity to key necessities, schools, amenities, and green space?
What are the main problems in the area?
3. Not Understanding The Real Estate Market
Now, this is closely tied to due diligence. Another mistake beginners tend to make is failing to understand the local real estate market. Along with conducting thorough research of the property and its surrounding area, you should also analyze current market conditions.
Without proper knowledge and understanding of the market, you can end up making a costly mistake, especially if you get stuck with a property that doesn't appeal to anyone! Plus, you might be more susceptible to scams and end up getting deceived by fraudulent agents along the way. For example, if you're looking to invest in a Dubai holiday home, you won't be successful unless you understand the holiday home market in that specific area of Dubai. Think of the potential buyers and renters, as well as what they look for in a home. It could be the most visually appealing holiday home, but if it's lacking in, say, transport links to main attractions like Burj Khalifa, then you're stuck.
Tip: Tap into every possible resource to better your understanding of your local real estate market. After all, such data determines whether it will be a prudent move to invest in a certain property!
Some examples include:
Properties that are in demand
Ready and upcoming supply
Listing and sales data—such as average volume sold, property prices, and appreciation rates
Features of listed and recently sold properties
Current demographics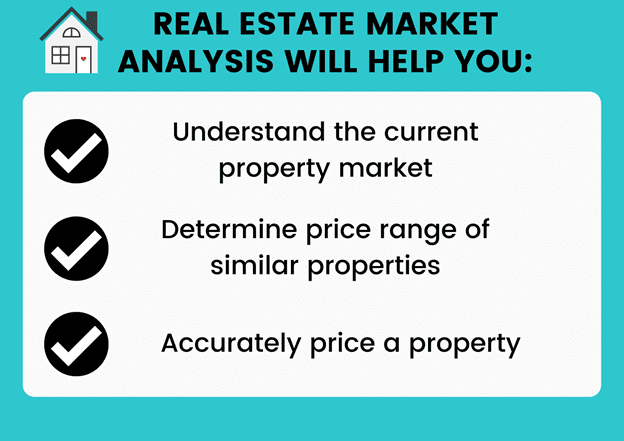 4. Paying Too Much
Another mistake that links back to due diligence – overpaying for a property. We know property investing can be time-consuming and even frustrating. But, if you rush into purchasing a property for too high a price, you'll face a difficult time getting a reasonable return.
Once you've invested in the property, you are essentially locked into a situation. So, the price you paid is the price you paid, and that's that! Keep in mind that buying a property also requires ongoing costs, like maintenance or service charges. Getting property at a good price, like below market value, is how to make money in real estate. That's why you should go the extra mile when conducting your own due diligence.
And don't forget, there will always be other opportunities. Even if one process falls through, there will definitely be another property that meets your needs.
Tip: To find out whether your dream investment has too high a price, you can search for other similar homes in the area that have recently been sold to make sure the price you're purchasing the property for is consistent with those home sales. You could ask a real estate agent or even access listing databases.
So, always know your numbers and be ready to walk away from a deal if it doesn't work out for you based on those numbers.
5. Short-term Thinking
Some people don't hesitate to start investing because they see others build their fortunes through real estate, expecting to see fast and easy results. We're sorry to break it to you, but real estate investing is no 'get-rich-quick' scheme.
Rather, it's a long-term wealth-building strategy that requires time and effort before you start to see significant returns from your investments. You have to be patient, hardworking and understand your risk tolerance to see sizable returns.
Tip: To avoid such short-term thinking, look at the bigger picture and invest for the long term. Take your time to choose properties that align with your investment strategy and your risk appetite.
Though less risk might mean less immediate returns, over time, this can result in higher returns (hello, appreciation). You know what they say, slow and steady wins the race!
6. Not Asking For Help
One of the biggest mistakes is for a first-time real estate investor to play the lone ranger and do everything on their own, without consulting any experts. Now, why's that detrimental? Well, inexperienced investors tend to have tunnel vision and underestimate the amount of effort that goes into a successful real estate investment. And that's why many fail the first time around.
Put simply, real estate investing is a team sport. A seasoned real estate or platform can find you a fairly-priced property at a fair price deal, an experienced financial advisor keeps your expenses in check and a property advisor can spot fraudulent offers and also ensures that your property is free of legal issues.
Tip: Build a network, whether online or in-person, to achieve your goals, as it's highly important to seek out the skills and advice of others, especially professionals. Though hiring experts will obviously cost you, it certainly pays off in the long-term as you save time, lower your risk and maximize returns!
You could branch out by doing the following:
Ask for advice from a real estate agent or professional
Befriend real estate investors and industry experts
Follow online real estate investing forums
Join real estate investing platforms, like SmartCrowd, that do all the work for you!
In a Nutshell
So there you have it, 6 classic mistakes that new real estate investors tend to make, as well as how to avoid them! Now, there's no denying that real estate investments can be a lucrative area to build wealth, but if the proper precautions aren't taken, then investors may very well face financially compromised situations that could affect them in the long run.
Truth be told, the reality of real estate investing isn't a sure-fire winner every time, and is actually an endeavor that requires time, money and effort – and being reckless will cost you all of that, and more. So instead of committing such mistakes, we encourage you to save all that precious time, money and effort by learning the mistakes of others.
Now that you know the most common real estate investing mistakes, you can get off to a great start and make the best investment decision for you. By starting with a strategy, performing your due diligence, studying the real estate market, thinking long-term, and always seeking help, you'll be on the right track to building wealth – so refer to this blog often.
In fact, when you're starting out, investing with REIPs such as SmartCrowd could be a great idea considering we do all the hard work, so you don't have to. In fact, we take care of the entire process from property purchase, management, and selling. Better yet, you're provided with the most transparent, hassle-free journey along the way.
Disclaimer: This blog is intended solely for educational purposes and shouldn't be treated as financial advice. We suggest you always conduct thorough research, perform your own due diligence and consult with financial advisors to assess any real estate property against your own financial goals.