The most successful investors certainly didn't figure it all out in one day, you know! In all honesty, much investing is ruled by luck. However, there are shortcuts that help get you on the ladder of success, such as forging smart investing habits to align with your financial goals and risk appetite.
Novice investors who have only just started to dip their toes in the investment water may find wealth creation to be an intimidating process, but that shouldn't deter them from building a strong foundation. Indeed, the right investment planning (developed through consistent smart investing habits) and behavior can pave the way to achieving healthy returns.
If you're interested in learning about investment strategies, then consider these 5 smart investing habits that are sure to help you grow your wealth.
1. Set Out Your Financial Goals
We all have unique goals we wish to accomplish. Some of these investing goals are short-term, like a wedding or downpayment, while others are long-term, like starting a retirement fund.
By identifying these financial objectives, you can build an investment roadmap and establish both the size and timeline for each goal. Doing so allows you to prioritize your short-term and long-term financial goals, so you know the type of investment that aligns with each. For example, if you're investing to save for a vacation next year, you'll want quick access to your money, so investing in a more liquid asset would make more sense here.
By creating an investment roadmap, you're provided with an action plan, as well as a strong sense of financial discipline. Since life can also present you with unexpected challenges, and consequently unplanned expenses, a strong financial plan will also direct you better to financially weather such circumstances.
As always, before grabbing your investment roadmap and embarking on your journey, you have to ensure your other financial needs are in check. Remember to only invest with money that you can afford to lose and set aside an emergency savings fund in case of financial shock.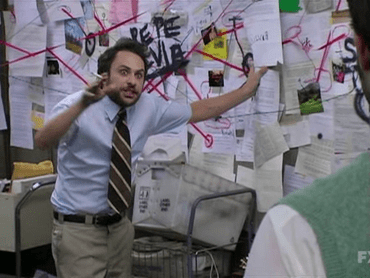 2. Understand Risk
After establishing your investment plan, you can start focusing on all the details. Investments are inherently risky as there's always potential to lose some, or all, of your money, so ideally you'd need to know what your risk appetite, or the level of risk that you are willing to accept, is. Meaning, do you prefer investing in risky assets that offer a higher potential reward, or would you rather play it safer? This all depends on what aligns with your goals and time frame best.
So, carefully analyze the various investment avenues and understand the risk level associated with each to determine how much risk you can actually afford to take. Setting the threshold of your risk tolerance for losses and turbulent markets will help you on your journey to smart investing and growing your wealth.
For example, if your risk tolerance is pretty low, avoid investing in assets that carry a high probability of incurring losses. For example, in just the past couple of months, we've seen how incredibly volatile the cryptocurrency market can be, as the plummeting prices have triggered many investors to reassess their stocks. Now, that's not to say you can't include high-risk assets in your portfolio, as they generally have the capability of the highest earning potential. However, these investment types can be highly volatile and may not align well with your financial goals.
Luckily, there are various tactics that allow you as an investor to reduce your portfolio risk, which we will explore further. If you get too worried about high-risk investments, then avoid stocks and cryptocurrencies and opt for a more low-risk option, like real estate investment platforms (REIPs).
3. Diversify Your Investments
The age-old proverb "don't put your eggs in one basket" holds true when it comes to making smart investment decisions. As rewarding as investments can be, markets are unpredictable and can dip before you can even react. Diversifying your portfolio can help cushion such market blows and give you time to make intuitive decisions based on your plan.
By broadening your investment horizon and investing across different asset classes, you can find that sweet balance between maximizing potential returns and minimizing portfolio risk. For example, an investor who invested his money in one sector may find it hard to recover if there's a downturn in that same sector.
A relevant example to mention here is the economic instability following the covid-19 outbreak, as those who concentrated their money into one stock, i.e. energy, faced heavy losses compared to those who had diversified their portfolio, across, say, health-related stocks or delivery service companies like Amazon. So, by distributing your assets across a range of investments, you can limit your exposure to risk and reach your financial goals in due time.
Also, considering that investors have access to more niche markets these days, you have the luxury of investing in stocks, bonds, commodities, and other alternative asset classes, like real estate, to reduce your exposure to any one particular industry, as well as avert financial losses in case of a volatile market.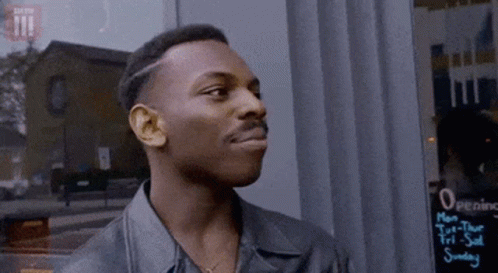 4. Be Consistent
Investing once a year, or sporadically, won't necessarily help you reach your financial goals in mind. To see healthy returns, you need to regularly invest amounts that align with your investment plan and risk tolerance, kind of like putting money in a piggy bank!
More importantly, do not underestimate the power of compounding. When trying to build wealth, it's not enough to just invest, generate returns and spend that money. Rather, making your money work for you by reinvesting your returns could produce a larger output, allowing you to build a robust financial portfolio over time.
Remember, your time in the market is more important than timing the market. By regularly investing and taking advantage of compounding, you'll be able to build discipline, and consequently, your wealth.
5. Keep Your Cool
To help you avoid making impulsive or emotional decisions, you need to keep your cool. In fact, when you rush into investments, you might even fall victim to scams. Being a smart investor means recognizing the red flags to help you make better investment decisions. Always take your time to research and ask questions until you are satisfied with the prospect of investing.
Once you have invested, patiently wait to see your money grow as it takes time to generate healthy returns, so take comfort in knowing that 'good things come to those who wait'. Additionally, most investors produce more substantial returns when they've invested for a longer duration.
In the event of a downward cycle, it's easy to feel overwhelmed, so be sure to control your emotions as one bad decision can wreck your portfolio. Instead, avoid letting insecurity or fear creep in, and stay patient. In fact, being optimistic is your best bet, as history has shown that markets, fortunately, bounce back from corrections or downturns, and staying invested can help you reap the potential financial rewards afterward. Point is, always stick to your plan and avoid the temptation to make rash decisions that could cost you.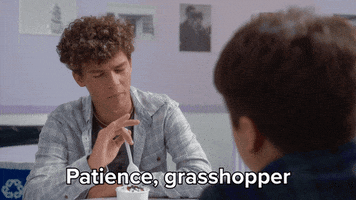 Smart Investing Habits In A Nutshell
To become a smart investor, implementing the above habits can help you reach your short and long-term financial goals. By establishing an investment roadmap based on your objectives and time horizon, you can then be able to strike that fine balance between the risk that you're comfortable with, and the returns that you're after.
In addition, it's always best to balance and diversify your portfolio by including high-risk, medium-risk, and low-risk investments. By investing regularly and compounding your investments, you can unlock the potential for your money to grow massively – a definite smart investing habit.
And lastly, don't forget to keep your cool. Meaning once you have a plan, just stick to it! Investing is not something to do on a whim, and nor should one react impulsively to any market fluctuation. If you as an investor react to the market, you are essentially being controlled by the market, which certainly won't help you reach your financial goals.
Rather, smart investors use downturns to their advantage by reevaluating their diversification strategy, rebalancing their portfolio, or just remaining patient. Simply speaking, you can't invest money and stay on autopilot, you need to put in work! Investments need forethought, research, and understanding before you make your move.
If you do feel overwhelmed by more volatile assets, then opt for real estate investments via crowdfunding platforms, like SmartCrowd, as they are considered less risky and you can even diversify your portfolio across many properties, and even regions.
Disclaimer: This blog is intended solely for educational purposes and shouldn't be treated as financial advice. We suggest you always conduct thorough research, perform your own due diligence and consult with financial advisors to assess any real estate property against your own financial goals.