Dubai, along with its dynamic economy and strategic location, provides a bustling financial environment for potential investors. Indeed, there are numerous opportunities available for those looking to invest in Dubai, no matter their income level. With exciting new avenues emerging, like real estate crowdfunding platforms (REIPs) and digital currencies, the sky's the limit for investors in Dubai!
However, investments can be complex and aren't something that can be done on a whim. In fact, each type of investment comes with advantages and disadvantages, so you need to carefully evaluate your goals, timeline, risk tolerance, and investment options before deciding where to put your money. 
That said, it doesn't get any better than Dubai! With high return potential, growing opportunities, and relaxed tax norms, it's no wonder people worldwide are shifting their base to the city.
So, are you looking to invest in Dubai but unsure of where to put your money? Well, lucky for you, our comprehensive guide will break down some of the best investment options in Dubai.
Real Estate
Let's start with real estate. Now, residential real estate has always been one of the most lucrative Dubai investment options as it provides both steady passive income and capital appreciation potential. It's also relatively low-risk compared to other asset classes, i.e. stocks, or crypto, as it works as a hedge against inflation, so it's widely considered to be one of the safest investment options in Dubai.
Further, Dubai's property market has witnessed exponential growth, and last year alone, property prices increased by 7.3%, surpassing the previous peak set in 2014. Transaction volume and transaction value also reached record levels, with the latter reaching an all-time high.
Additionally, with a fast-growing number of expats coming to Dubai for employment, this has translated to greater demand for rental units – a trend that will persist given that the population is projected to nearly double by 2040. Among the main advantages of investing in Dubai real estate is higher net rental yield, which is generally over 6%, even reaching double digits in some key areas.
What's also great about the Dubai real estate market is that property prices in Dubai are lower than those in other global cities like London, Sydney, New York, etc, so it's always a good opportunity to invest. Additionally, banks and financial institutions are making housing loans and quick disbursals more convenient and accessible by the day. The same could be said for investor-friendly policies, like foreign ownership in freehold areas. Still, most people can't afford to invest in real estate since it requires huge capital.
However, there are now easier and more affordable ways to access the Dubai real estate market through REIPs, like Smartcrowd, which is a crowdfunding platform that gives investors fractional ownership of the property, or even properties, in a bid to build a diversified portfolio. From as little as AED 500, users can invest from the comfort of their home in less than 5 minutes!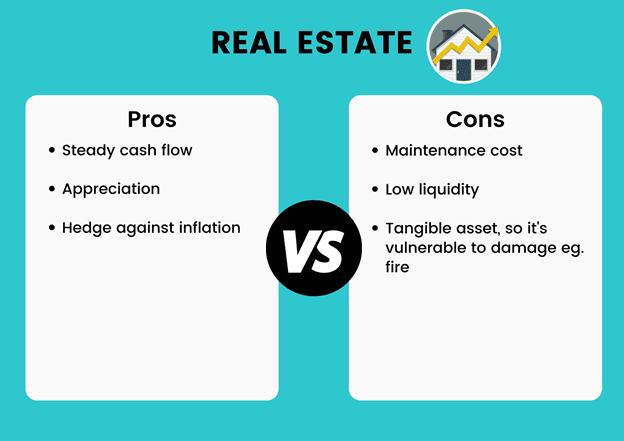 Gold
Dubai is the city of gold for a reason! In its transformation from a desert oasis to a thriving metropolis, it has built a reputation along the way as a major gold trading center, owning around 30% of the global gold trade market. 
Gold can be bought either as physical possession like gold jewelry, coins and bullions, or as stock in gold-mining companies, or even commodities ETFs. Investing in gold, or other precious metals, is considered a safe investment as it keeps up with inflation and has a strong resale value. 
Meaning, cash stored in the bank or under a mattress will lose its purchasing power over time to rampant inflation, whereas gold will maintain its value over the years. No wonder our grandmas are gold-obsessed! However, gold is a purely speculative investment, with no underlying earnings like in stocks or real estate.
Essentially, gold holdings provide relative security during economic downturns, as gold prices tend to rise. Although gold seems to be a smart investment choice, especially during inflationary periods, one must keep in mind that much like any other asset, gold is subject to demand and supply pressures, with its price fluctuating every day. This makes it high-risk and volatile, so it's important to analyze the gold market before investing your money.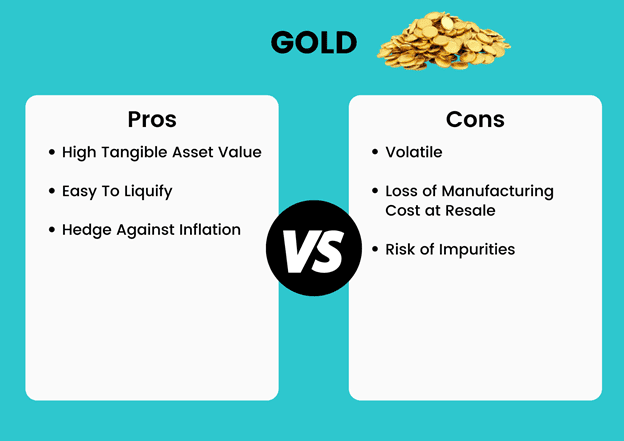 Stocks
When we think of 'investment', stocks immediately come to mind. Stocks are one of the most popular Dubai investment options as they can reap huge returns if invested carefully. Stocks basically allow you to own a portion of a company through shares listed on stock exchanges. By investing in stocks, one can earn either through dividends, or appreciation of the stock price.
There are two primary stock exchanges in Dubai, both of which operate under Borse Dubai:
Dubai Financial Market (DFM), is a sharia-compliant exchange regulated by the Securities and Commodities Authority (SCA). The DFM trades shares of companies located in the gulf region. 
NASDAQ Dubai, regulated by the Dubai Financial Services Authority (DFSA), offers foreign and domestic stocks. It also offers trading in real estate investment trusts (REITs) and equity derivatives (future and options trading). 
Stocks tend to be quite affordable and could indeed be a valuable part of your portfolio of assets, especially if you invest in multiple stocks to diversify your portfolio. This is because they can help you profit from future inflation and expand businesses over time. However, stocks seem to be the riskiest investment choice of the lot and are not ideal for people who are risk-averse. 
That said, it is only through careful evaluation and calculated risk appetite that can bring in great returns. A lack of understanding of current trends can, unfortunately, incur regrettable losses, so it's critical to be well-versed with stock market fundamentals, as well as the companies you are investing in.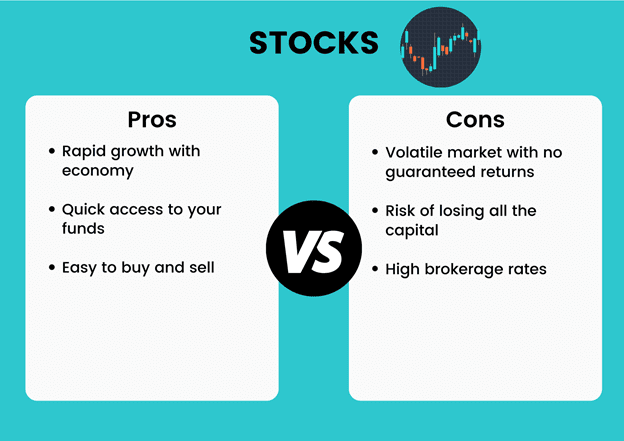 Mutual Funds and ETFs
Similar to stocks, Dubai offers you the opportunity of investing in mutual funds and exchange-traded funds (ETFs).
Mutual Funds: Mutual funds are a great investment option in Dubai for investors looking to take on a more passive investment position, namely new investors who don't have the expertise or time to regularly invest their money directly in stocks.
Put simply, a mutual fund pools money from multiple investors and invests them in stocks, bonds, and other fixed-income securities under the direct management of a professional fund manager. Mutual funds offer built-in diversification, flexibility and hassle-free investing as they invest in numerous companies from the money pulled in, all handled by a fund manager.
In Dubai, financial institutions like Citibank, HSBC, Mashreq, CBD, etc. offer mutual funds.
ETFs: An ETF is a basket of different securities, like stocks, bonds, and commodities, which is also traded on stock exchanges. So it's basically a group of stocks sold as one. ETF benefits are lower costs, ease in trading, and tax efficiency, among others. They also work great if you're not sure which stocks to pick, or if you're looking to instantly diversify your portfolio.
Essentially, you buy an ETF that tracks a certain market sector's performance. Some ETFs buy stock in big companies, some ETFs buy precious metals, some ETFs buy real estate, and so on. Therefore, ETFs serve as an alternative investment choice for investors looking for portfolio exposure to specific markets without the hassle. However, they are subject to market fluctuations and trading costs.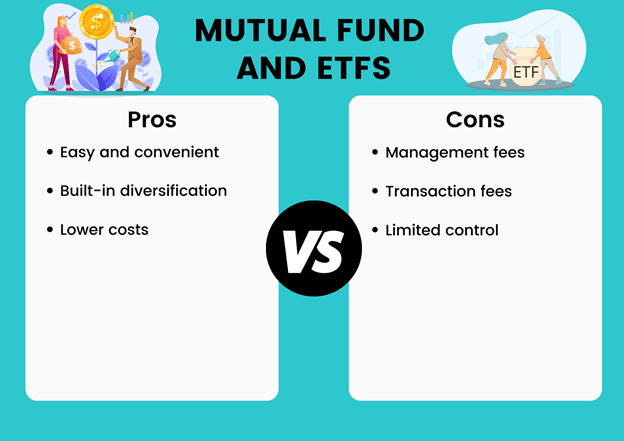 Bonds
Bonds are another highly favorable asset class in Dubai, as they allow you to build a fixed income with minimal risk and better interest* than banks. Bonds are essentially debt security, by which borrowers issue bonds to raise money from investors willing to lend them money for a certain amount of time.
Further, most bonds in Dubai are traded in the form of Sukuk through the National Bonds Corporation (NBC), which is a Shariah-compliant company built on the foundations of Islamic investment principles, as the collection of interest is actually prohibited in Islamic culture.
However, if you prefer the conventional western format of bonds, there are some options available in Dubai. Bonds typically have a minimum holding period of 3 months, after which you can redeem them at an exchange house.
Since bonds tend not to give extremely high returns, as inflation increases, they are especially vulnerable as their purchasing power is diminished. So, when investors try to sell their bonds, they will struggle with finding a buyer and will have to sell at a discount to market value.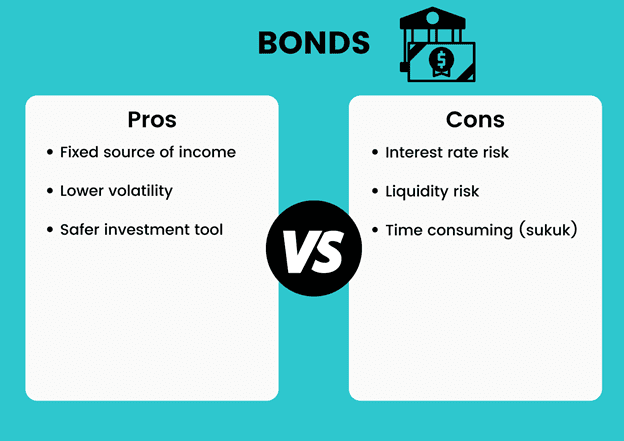 Cryptocurrency
Ah, the talk of the town – cryptocurrency! Bitcoin, Ethereum, Ripple, Litecoin… the list goes on. Cryptocurrencies are truly one of the most exciting investments of all time. Admittedly, you could invest close to nothing and become a millionaire overnight! How thrilling is that?
However, they are also the most volatile investment, as there's a high risk you might lose it all at any minute, so you'd need to be mentally prepared for such a scenario. Frankly speaking, if you are a risk-averse investor, then cryptocurrencies are most definitely not your thing! 
Essentially, cryptocurrency is a tradable digital asset or digital form of money, built on blockchain technology designed to be used online only. For security purposes, cryptocurrencies use encryption (hence the name) to authenticate transactions, making it nearly impossible to counterfeit or double-spend.
Unlike your typical tenders, digital currencies have garnered considerable attention for being decentralized yet limited, making them incredibly exclusive and valuable. Some countries, like El Salvador, have made headlines by accepting bitcoin as legal tender, and Dubai has recently approved its first virtual assets law, easing the adaptation of crypto and blockchain in the region. 
That said, there's certainly huge potential in cryptocurrencies and consequently in their underlying blockchain technology. While the hype around crypto looks incredibly promising, investors should nevertheless avoid relying solely on crypto for building wealth.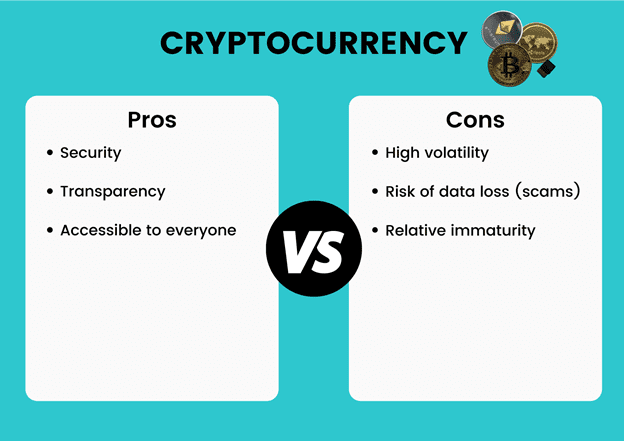 Conclusion
Though Dubai is brimming with vast investment opportunities, the best option largely depends on your investment goals. Ideally, if you're looking to invest in Dubai, then evaluate your goals over both the long and short term, as well as analyze your risk appetite before selecting an investment. And remember, you should never invest in a market that you don't completely understand.
While we've mentioned some of the most prominent Dubai investment options, there are a lot more to explore. With gold, stocks, mutual funds, ETFs, bonds, and cryptocurrencies having benefits of their own, investing in Dubai real estate is ultimately the most lucrative and low-risk option on the list. 
Besides, owning a property is an asset for life. It grows in value, provides steady income, and works as a great hedge against inflation. Best of all, investing in a promising city like Dubai ensures that you make the most out of your investment. 
As always, we encourage you to stay mindful of the risks that all these types of investments carry. So, you ought to do your due diligence, and avoid investing in what you can't afford to lose. All in all, the safest way to invest is to diversify your portfolio so you can avoid getting exposed to any risks related to a single asset.
Disclaimer: This blog is intended solely for educational purposes and shouldn't be treated as financial advice. We suggest you always conduct thorough research, perform your own due diligence and consult with financial advisors to assess any real estate property against your own financial goals.