Did you know that SmartCrowd recently concluded its first-ever Share Transfer Facility? With this feature being the first of its kind in the MENA region, we're incredibly proud of this important milestone and excited for what the future of real estate holds!
The share transfer facility on our platform was first launched in August 2022, enabling SmartCrowd investors to sell or transfer property shares digitally over a two-week period, twice a year. So, whether you're looking to exit your property investments early to gain cash liquidity, or diversify your portfolio with further properties, we've now got you covered!
The Backstory
The problem with investing in real estate is that it's viewed as an illiquid asset. For that reason, liquidity, or lack thereof, is something that's deterred potential investors from looking into real estate. But, as a result of the ongoing innovation, cutting-edge technology, and rigorous testing at SmartCrowd, what once seemed like a far-fetched idea has become a reality.
Now, SmartCrowd investors who wish to exit property investments and liquidate their real estate assets early can do that more conveniently than ever before. Alternatively, SmartCrowd investors also have the opportunity to purchase property shares from others on the platform – it's a win-win situation!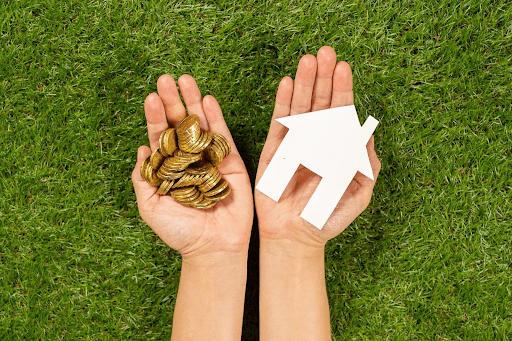 How Does The Share Transfer Facility Work?
By using our Share Transfer Facility, SmartCrowd investors will be able to sell or buy property shares over a two-week interval approximately every 6 months.
1. How Do I Sell My Shares on SmartCrowd's Share Transfer Facility?
If the property you've invested in qualifies for the share transfer facility (typically properties older than a year), you will be able to liquidate some, or all, of your shares. Under the sell section, you can access your current shares, including share details, property information, as well as all the other shares listed in the same property to help you determine the number of shares you want to list, along with how to price your shares.
Once you list your property shares, you'll be given a full description of your sales proceeds, cost reimbursement, and exit fees, helping you arrive at your net sales proceeds, which will be credited to your wallet immediately after a purchase is made.
Smart Tip: Under the 'Listed For Sale' tab, you can view, or edit the number and price of shares listed, as well as cancel the listing entirely.
2. How Do I Buy Shares on SmartCrowd's Share Transfer Facility?
If you are an investor on SmartCrowd, you can purchase shares in funded properties listed on the Shares Transfer Facility. Under the buy section, you can view all the property shares available for sale, along with information regarding the property.
There, you can determine how many shares you want to buy and the system will provide you with the full investment amount, costs associated, and full transaction cost to complete your purchase. Once that's all set, you will own those purchased shares, and any dividends issued going forward will be credited to your wallet.
Smart Tip: Remember to fund your wallet beforehand, as you will not be able to participate in the share transfer facility without sufficient funds already in your wallet.
Our Latest Share Transfer Facility Cycle
Our latest shares transfer cycle, which took place from August 22nd 2022 to September 2nd 2022, proved to be a success. Take a look at the results below!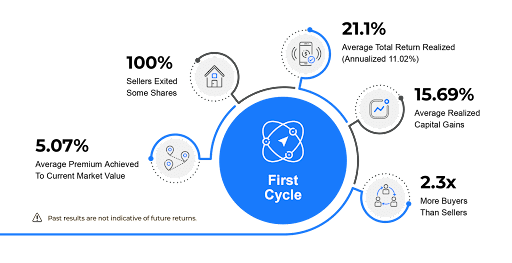 Disclaimer:
Recently, SmartCrowd successfully concluded its first shares transfer facilityⁱ. It is our intention to provide this facility periodically to Clients who have already invested via the SmartCrowd platform, whereby Clients may transfer or "sell" their units representing fractional ownership of investment properties to other SmartCrowd Clients, who are already Investors on the SmartCrowd platform.
SmartCrowd intends to make the shares transfer facility available to Clients approximately every 6 months, which will allow selling investors the opportunity to exit their initial investments, and for buying Clients, the opportunity to obtain more fractional ownership units in properties they already own, and/or units in erstwhile 'sold out' properties, to enable them to further diversify their property investment portfolio. SmartCrowd does not charge any additional fees in providing this facility other than the usual 1.5% investment fee to buyers and the 2.5% selling fee that normally applies to all primary transactions on the SmartCrowd platform.
Please note that periodical secondary transfers of units representing fractional property ownership should not be confused with secondary transfer trading usually associated with OTC securities products.