Ramadan at its essence is a time of discipline and self-control. However, the holy month can see our spending spiral rather uncontrollably as we head out to lavish iftars, shop for all the latest discounts, prepare our Eid wardrobe, and donate to charity.
You see, it's all well and good to indulge in the wonderful things this special time has to offer, but overspending could eat into both your short-term and long-term financial goals, sending you two steps backward, if not more.
Though Ramadan has already started, it's never too late to manage your expenses. So, to help you manage your Ramadan funds and kick all those money woes to the curb, we'll go over some effective financial strategies you can adopt now! Plus, this applies to just about any occasion or holiday season, so keep reading our guide to find out how to:
Control Your Spending Habits
Budget Wisely
Track Your Spending
Set Up a Ramadan Fund
Protect Your Wealth
Control Your Spending Habits
One thing we're all guilty of in Ramadan is overspending! With a plethora of special offerings, exciting popups, as well as memorable iftar and suhoor experiences flooding our Instagram feeds, it's a recipe for getting carried away and subsequently going beyond our budget.
Now, that's not to say one shouldn't enjoy an occasional iftar buffet or make use of a few Ramadan discounts! However, moderation is key. You need to be able to strike that balance between wants and needs. This is especially true during the month of Ramadan, where it's encouraged to spend more intentionally.
So, before spontaneously purchasing an item, practice some self-control and ask yourself: "Do I really need it? Or is this just another impulse buy?" By spending intentionally, you'll be practicing values consistent with Ramadan: mindfulness, self-control, and moderation. So, weigh up your options carefully to consider if it's worth splashing that cash, or if you can find some cheaper alternatives instead.
Bear in mind that your expenses during this month can snowball pretty quickly. The same way we fast from food and drink during Ramadan, perhaps we could try out a financial fast to keep our Ramadan finances in shape and break bad spending habits! One way to start is by thinking of ways to limit your overspending in areas specific to you. For example, if you're used to ordering food instead of cooking, say twice a week, then consider ordering once a week instead.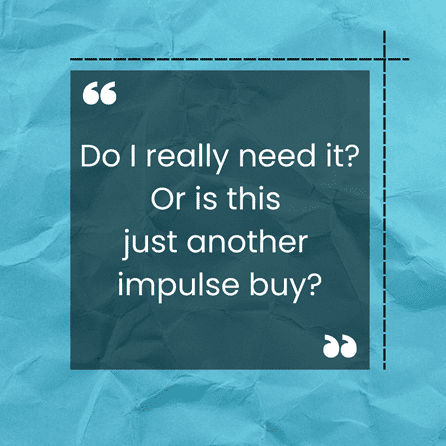 Budget Wisely
To help control your spending habits, why not start budgeting? That way, you can avoid splurging and breaking the bank, while still fulfilling all your financial needs. In fact, there is no better time than Ramadan to assess your overall finances and cut down on things that seem unnecessary.
So, with a budget in place, you get to review your expenses and gauge just how much you can spend without compromising your Ramadan funds. You can start by making a list of all the things you will be spending money on, and categorizing said expenses i.e. groceries, gifts, a charity like the Zakat Fund, iftar, and entertainment, among others.
After you plan your expenses for the month, stick to it! Sticking to your budget is a form of self-discipline and will prevent you from overspending – you'll thank yourself later!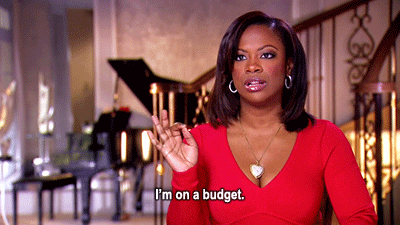 Track Your Spending
Now, what's the point of budgeting if you're not tracking your spending? The only way you'll keep those Ramadan finances in check is by holding yourself accountable for each and every purchase! So, keeping a record of your daily expenses will help you track whether or not your spending is in line with your predetermined budget.
This way, you will be even more motivated to stick to that budget we talked about! Keeping track of what you spend your money on may reveal that it's going towards small things that accumulate over time (daily coffee is my personal downfall!) and sometimes don't match your main priorities. Once you track your spending, you'll find that you have more money for goals or unexpected expenses.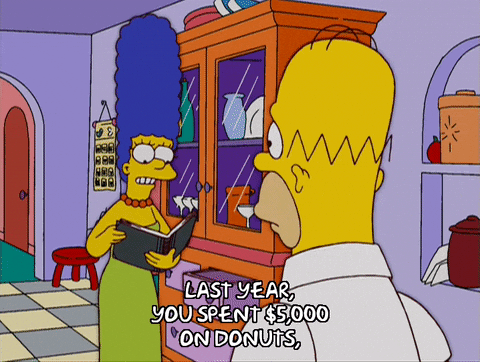 Set Up a Ramadan Fund
Maybe it's a little late to create a Ramadan fund for this year, but there's nothing wrong with creating one for the year after! Set a tangible goal in mind and start putting money aside to reach it.
So, let's say you want to set aside AED 5,000 (depending on your situation) next Ramadan for clothes, food, Zakat, and gifts. You can start saving AED 1,000 of your monthly income several months in advance towards Ramadan expenses. That way, when Ramadan comes knocking, you won't feel guilty for spending money you've already kept aside specifically for that month!
This also applies to any holiday or major event that needs saving up for. All you have to do is habitually put money aside in a dedicated fund. With that said, remember to be reasonable and not go overboard as you've still got other expenses to cover!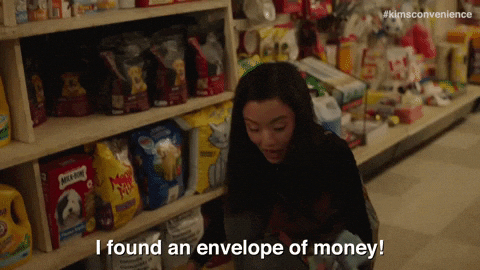 Protect Your Wealth
Ramadan is a great time to learn about investing and wealth management or start building a sound portfolio. Deciding to invest some of your money and grow it, rather than having it sitting in your bank account earning you basically nothing, is an effective financial habit to take up!
In Ramadan, investing in options with admirable impact is one step to achieving financial freedom and protecting your wealth. That said, there are actually many kinds of investments to choose from in the UAE that allow you to do just that. If you're looking for an investment that is hassle-free, less risky, and has an inspiring motive, then consider online real estate investment platforms (REIPs), like SmartCrowd which is shariah-compliant, and gives people access to Dubai real estate through fractional ownership of the properties, no matter their income level.
What's great is that you can start with as little as AED 500 and invest in as many Dubai properties, and even beyond, as you like, which helps you build a diversified portfolio effortlessly and start earning a passive income to contribute to your future Ramadan, or holiday, funds!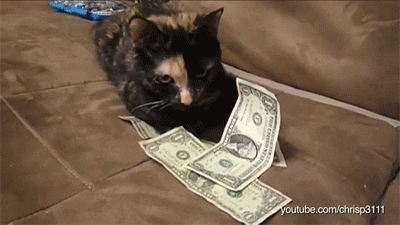 Ramadan Finances In a Nutshell
Anyone who has tried fasting knows that it takes tremendous self-discipline, especially at the start. Still, it eventually turns into a habit and gets easier with time, and this same principle can be mirrored in your financial life!
Ramadan is a time to build healthy habits to better your financial situation. After all, financial freedom comes from managing your money well, spending consciously, budgeting wisely, tracking your spending, setting up a Ramadan fund, and investing regularly. Remember, the habits you implement today will help you build your wealth for tomorrow.
Found something useful? Consider sharing these tips with your friends and family, or on social media!