In Dubai, investing in short-term rentals is clearly the name of the game! 2021 was a breakout year for the Dubai holiday home sector, and short-term rentals continue to be in strong demand. 
With that in mind, letting out properties through short-term rental operators, like Airbnb, can be a great opportunity to generate high rental yields, especially as we're in the midst of a booming economy, with properties generating both high occupancy rates and skyrocketing potential rental income.
So, it's clear that investing in a short-term rental can be rewarding with the right combination of factors. But what are these factors? And how do you know which Dubai holiday home is worth investing in?
Well, one key piece of advice to consider is to put yourself in the tenants' shoes! Meaning, keep in mind the following:
Great Location
Overall Appeal
Nearby Amenities and Facilities
Knowing Your Stuff
In this blog, we'll discuss tips to ensure a successful short-term rental investment, as well as how to boost rental yields.
1. Great Location
Ah, well, if it isn't the return of 'location, location, location'. Truthfully, we all know that a property's location holds significant weight in its ability to drive rental income – and this is especially true for holiday homes. So, if your short-term rental is centrally-located, or in the vicinity of the top tourist attractions, you've won the investment lottery already!
But, don't be so 'down' if you haven't nabbed a Downtown apartment with Burj Views just yet, as the good news is that Dubai is home to many bustling, popular communities that accommodate different types of guests. To name just a few, some good spots for Airbnb include Dubai Marina, JBR, and Palm Jumeirah, each of which holds its own charm and caters to an array of lifestyles.
Of course, there are plenty more areas in Dubai that attract a high volume of tourists and are totally worth investing in! As the city continues to expand, more and more areas are becoming popular with both travelers and locals looking for a short-term residence. So, if you can invest in a property in any of Dubai's top areas, especially within walking distance to the beach and main attractions, you'll see occupancy rates touch above 85% annually. Not to mention, you'll also find low vacancy rates outside of peak seasons!  
So, when you invest in a Dubai holiday home or anywhere else in the world, closely consider the location and level of demand for short-term rentals. Other things to note include nearby transport links for connectivity, as well as semiprivate areas, where guests can stay close to hub spots, yet still enjoy some peace and privacy.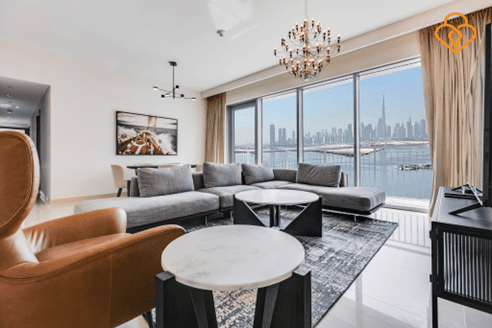 2. Overall Appeal
They say you shouldn't judge a book by its cover, but, let's be real, there's no way on earth you'd accept to stay in a short-term rental that isn't visually enticing! Truth be told, people are more demanding than ever these days, and expect nothing short of perfection, or near-perfection, at least. Especially in Dubai, where we're enveloped by jaw-dropping innovations that are almost surreal when you think about it!
And that's where the 'wow factor' comes in.
Short-term rentals with high visual appeal get the most bookings through Airbnb, as great views, attractive lighting, and well-designed holiday home are sure to draw in guests. If a property lacks in appearance, chances are it simply won't get booked!
A well-maintained and aesthetically pleasing property, therefore, is a must. And fret not, you don't need expensive sofas or fancy dining sets to keep up with appearances, as just a sleek, modern and cohesive styling with good quality furnishing will do the trick!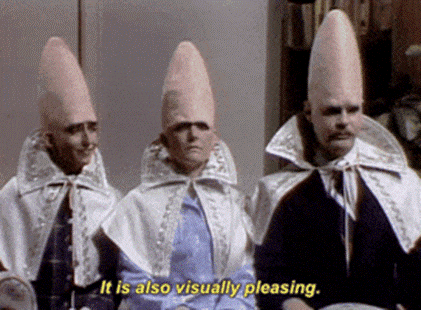 3. Nearby Amenities and Facilities
What's great about Dubai is its accessibility, and that's a fact! The city is where all your everyday conveniences and comforts are just a few short minutes away. In fact, the average apartment building in Dubai has got it all – world-class gymnasiums, swimming pools, play areas, and so on!
Amenities and facilities play a huge role, as each added convenience may very well be a deciding factor for a typical guest. Many guests are after accessible facilities, with nearby amenities and links to beaches, malls, restaurants, recreation centers, and entertainment venues.
Another important thing to note is that more and more people are working remotely these days, choosing to stay in major cities like Dubai. For such guests, they're after a comfortable, practical property that isn't too pricey, with a functional working space and reliable Wi-Fi connection.
Point is, the facilities your property offers can make the difference between a guest choosing to book your property over another. All extravagance aside, guests ultimately want the same convenience as their home, so the basic facilities, like a fully-equipped kitchen or laundry appliances, best be there!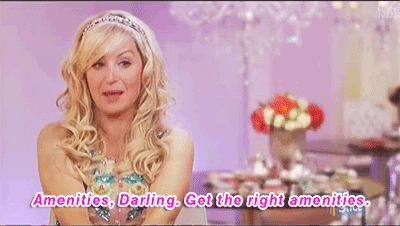 4. Knowing Your "Short-Term Rental Stuff"
Of course, knowing your "stuff" when it comes to short-term rentals means making sound investment decisions. So, research the markets and check out similar properties in the area. How much are they charging? What amenities and facilities do they offer? What does the property look like? What are the costs involved, from property management and maintenance to air conditioning and Wi-Fi?
Consider your property against other listings to determine if your property has competition. Also, ensure that occupancy rates are good, as they can be pretty inconsistent for short-term rentals. Still, prime properties, with good proximity to the beach and other tourist hotspots, generally generate higher and more stable demand throughout the year, regardless of the season.
However, if you can't afford a prime property you may be better off with a normal investment property, or… investing with real estate investment platforms (REIPs), like SmartCrowd, of course! Such REIPs, especially those with a strong track record (like us!), can ensure that you're investing in a prime, income-generating property, significantly reducing your vacancy rates.
In Summary
You're truly spoilt for choice when looking to invest in Dubai real estate, but if one of your primary objectives is to maximize your rental yield, then buying a short-term rental is a great way to do this! With a myriad of property types, locations, and amenities to pick from, opportunities aren't so hard to come by in Dubai.
Indeed, with the emergence of the remote work culture, the Covid-19 pandemic inflated the demand for short-term rentals. While many tourists still flock to the city's main commercial hubs, like Downtown or Dubai Marina, they're also choosing to stay in more affordable places further away from the hustle and bustle of the city, like Jumeirah Village Circle (JVC).
Overall, investing in a Dubai holiday home can certainly make for a lucrative investment, as rental yields are higher for holiday homes than for a typical investment property, especially in peak seasons! As always, remember to put yourself in guests' shoes and take note if you're happy with the: location, appeal, and amenities – all while doing your research and due diligence along the way.  
That said, holiday home market rentals can be costly to manage, subject to potential vacancies, and seasonal upkeep must be factored in. Additionally, holiday rentals can be affected by economic downturns and can leave you financially stuck if a holiday home is your sole source of rental income.
That's why it's important to diversify your portfolio and invest in both short-term and long-term rentals. Luckily for you, SmartCrowd gives you the chance to invest in a variety of properties in Dubai, allowing you to spread your risk and maximize rental return! Better yet, our platform handles all the property management, admin work, and pretty much any hassle, so you don't have to!
We give our investors access to market data and independent valuation documents to make informed decisions from the comfort of their own homes. We also list a range of prime Dubai properties that are sure to meet the mark, from holiday homes to long-term rentals. So, download our app to check out the latest holiday home opportunities available with the tap of a finger.