If there's any place on earth that exudes luxury like no other, it's Palm Jumeirah Dubai! This manmade tree-shaped wonder sets the bar rather high for extravagant living in Dubai, becoming a major hit among A-listers, property investors, and end-users alike looking to live the ultimate paradise island lifestyle.
With unmatched exclusivity and convenience, it's no wonder why celebrities like the Beckhams, Shah Rukh Khan, and Michael Owen all own properties here. In fact, Palm Jumeirah has been the most in-demand destination for luxury properties in the Dubai real estate scene, with nearly 30 percent year-on-year in prices during Q1 2022.
So, besides the obvious fact that it's a luxury area that captivates the 1%, Palm Jumeirah is a well-sought-after community for many other reasons, each of which we will outline in this blog, so keep reading!
1. Versatile Property Types
Residential properties in Palm Jumeirah epitomize exactly what Dubai is most known for – opulence, exclusivity, and architectural marvels. With over 4,000 beachfront apartments, high-tech villas, and luxury townhouses scattered along the fronds and crescent, there are a variety of units to choose from, all of which cater to a variety of styles and layout needs.
Unsurprisingly, all residences on the manmade archipelago are built with upscale interiors and the highest quality furnishing, all while boasting access to first-class amenities and facilities, including infinity pools, sports areas, and a wide array of fine dining and leisure options.
Needless to say, with such attributes and soaring demand for properties on the Palm, apartments, and villas located there are actually the most expensive to own and invest in Dubai.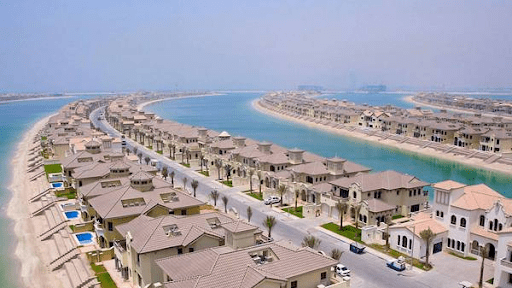 2. World-Class Tourist Attractions
Home to some of the world's most iconic five-star luxury hotels, exceptional Michelin Star restaurants, and breathtaking beach clubs, you're truly spoilt for choice. Palm Jumeirah is also well-renowned for Atlantis The Palm, the world-famous resort situated right at the head of the trunk, where families can enjoy a fun-packed day out at Aquaventure waterpark, swim with dolphins at Dolphin Bay, and indulge in a fancy dinner at Nobu.
And that's only the Atlantis! The island is dotted with dining and entertainment options, where you can find 101 Dining Lounge at the One&Only The Palm. Those looking for their retail fix can also head to the Golden Mile Galleria, visit Nakheel Mall, or explore The Pointe, which features a growing repertoire of dining outlets and lifestyle offerings.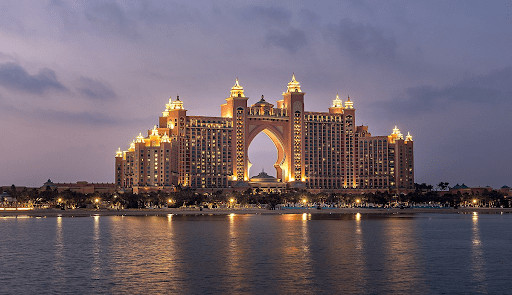 3. Exceptional Lifestyle
Palm Jumeirah is truly a city of its own where one can experience the highest standard of living thanks to its incredibly self-sufficient community. Besides being filled with major tourist attractions, the island is brimming with nurseries, hospitals, shopping malls, supermarkets, and other everyday conveniences. Essentially, Palm Jumeirah is nothing short of a picturesque paradise of utmost convenience in the Dubai real estate landscape.
Not to mention, Palm Jumeirah neighbors some major business hubs, such as Dubai Marina, JLT, and Dubai Media City, with the Palm Monorail connecting several key areas throughout the Palm, from Palm Gateway Station to Atlantis Aquaventure. Overall, transportation and connectivity are never an issue at the Palm.
4. Popular Holiday Hotspot
There's a reason why Palm Jumeirah has always made the list of the best areas to invest in Dubai holiday homes on SmartCrowd! Tourists particularly enjoy the Palm's private beach access, uninterrupted glittering waterfront views, world-class amenities, and tranquil settings. Such attributes are truly a treat for the senses, making you feel like you're living in a holiday resort, hence why Palm Jumeirah remains a firm favorite for luxury holiday home investments in Dubai.
So, whether you're watching the sunset on a Palm Jumeirah villa patio, or taking in the incredible vistas from a Palm Jumeirah apartment, the Palm greets you with unbeatable views and retreat-like peace like no other destination. This makes it the ideal holiday hotspot for many tourists in Dubai who wish to experience the finest that Dubai has to offer away from the hustle and bustle of the main city.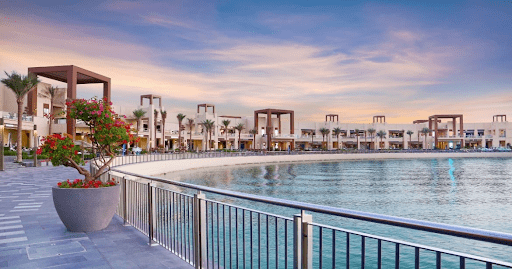 5. Luxury At An Affordable Price
One appealing feature of the Palm is its price-to-luxury ratio for residential properties in the area. Although property prices are obviously on the higher end of the spectrum in Dubai, the prices are actually quite reasonable when compared to other prime areas worldwide that offer the same luxuries.
Moreover, the Palm is incredibly in-demand due to its lavish living, direct beach access, and world-class attractions which are a mere stone's throw away. Recent statistics from Zoom Property Insights show that prices will only be further rising, meaning now's a great chance to invest in Palm Jumeirah.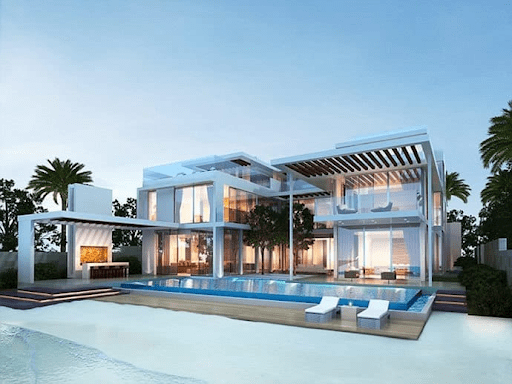 In A Nutshell
The Palm Jumeirah Island is undeniably one of the best destinations to make your real estate investment in Dubai, where luxury and exclusivity meet to deliver a globally recognized residential destination. From waterfront residential units to world-class attractions, the creme de la creme lifestyle that Palm Jumeirah offers is one that people travel across the world for.
As countless people flock to the area like a moth to a flame, property values will only increase, meaning investors can take advantage of Palm Jumeirah's profitability. Having a prime property in an area like Palm Jumeirah means that you will typically be able to earn passive income or resell at a profit.
What's more, SmartCrowd is making Dubai real estate more accessible than ever before! You don't have to worry about being able to afford an entire property on the Palm, as you can invest in a fraction of a property starting from AED 5,000. Check out our latest property and get your piece of the Palm!
Also Read: 5 Best Areas To Invest In Dubai Holiday Homes – 2023