One of the major factors that investors look at when buying a property is accessibility. In any city, especially in Dubai, accessibility significantly influences both real estate prices and value, which is why an efficient transport system is always an advantage for investors.
With the Etihad Rail in progress, we can expect the average sales prices in Dubai communities connected to the rail line to be set for a price boost. So, what is the Etihad Rail, what Dubai areas will it run through, and what impact will it have on real estate investments near those areas? Read on to find out!
What is the Etihad Rail?
The Etihad Rail is a direct railway that integrates Abu Dhabi and Dubai, forming a key part of the UAE Railway Programme and the wider GCC railway network. The railway will run for 1,200 kilometers across the UAE, from the border of Saudi Arabia to Oman.
The project will link the seven emirates, along with 11 cities, and is expected to carry more than 36 million people annually by 2030. Passengers can also expect a travel time of 50 minutes between Abu Dhabi and Dubai, cutting commutes significantly. As of now, 75 percent of the network has now been built, having recently marked its stage 2 completion. Essentially, the construction of the main railway will strengthen the region's position on the transport and infrastructure fronts, with great benefits in the sectors of trade, industry, logistics, and population, providing both passenger and freight services. In addition to that, the project will also contribute to the UAE's sustainable development, and maintain its leadership positions in regional and global competition.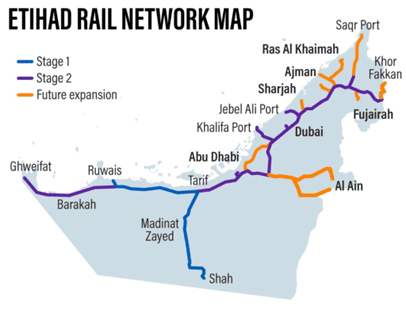 What Areas Will Benefit?
The line will pass through sought-after Dubai communities, such as Al Furjan, Reem Mira, Arabian Ranches 2, Mudon, Damac Hills, Arabella, Town Square, and Green Community East and West.
Needless to say, properties in those areas are bound to experience a price boost because of the high degree of convenience that their positioning offers. Residents, particularly working professionals, will soon have the flexibility to live in one emirate and work in another.
This increased demand and added connectivity will also benefit the areas tremendously in attracting further development and real estate investment, as property investors and buyers will likely consider areas with high capital growth potential along the rail line.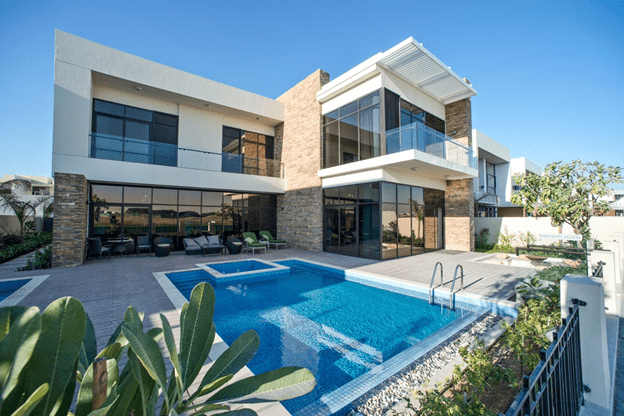 The Link Between Property and Public Transport
There's no denying that metropolitan cities need some level of public transport, as sustainable development relies on it. Generally, a well-connected, high-capacity public transport system increases accessibility and reduces commuting times, thereby increasing the overall liveability of the connected areas. This convenience boosts demand for property in the area and ultimately drives up property prices.
Additionally, real estate values for properties near public transport links typically show stronger growth than properties without any nearby links, so buyers can expect strong capital gain. This is something we witnessed very clearly with the Dubai Metro, as property prices and rentals around areas connected to the Metro proved to be more resilient compared to the wider market.
Public transport can be a big motivator for investors, homeowners, and speculators, as they stand to benefit from buying into an area with an efficient public transport system. If you get it right, making a real estate investment in an area with easy access to transport links can be a great investment tactic.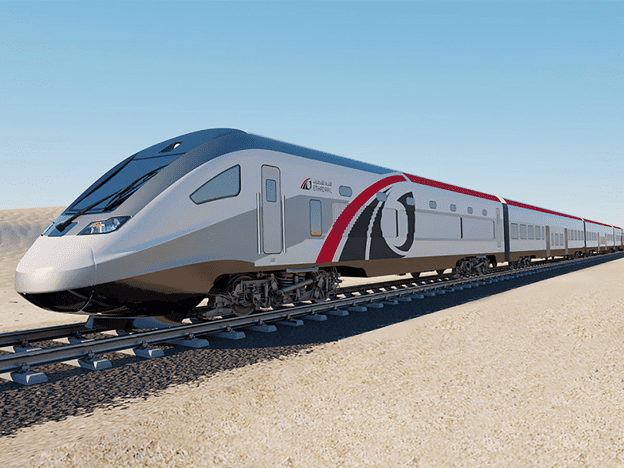 In Summary
The UAE consistently stays ahead of the curve in all aspects – and transportation is no exception. All this reflects the UAE's ambitions to enhance its position as a leading global center, drive growth in the region and spark even more real estate investments and business opportunities.
There's no doubt that the Etihad Rail project will be built to the highest international standards, adopting all the latest innovations, advanced infrastructure, and operating strategies to ensure an efficient national railway network that will support a range of expanding industries in the region, including the property sector.
In terms of property prices, we can expect a potential price boost and healthy capital gain potential for properties connected to the rail line. Though it's still early days, perhaps now's a good chance for property investors to assess the positive impact of the project and consider taking advantage of the current prices before the expected price boost of Dubai properties happens after the rail line opens.