Dubai has entered the 'Transparent' tier status for the first time according to JLL's latest Global Real Estate Transparency Index (GRETI). Climbing to the 31st position globally, Dubai is the top improver of transparency, cementing its status as the MENA region's most transparent real estate market.
Prior to this ranking, Dubai was in the 'Semi-transparent' tier at the 36th position overall in JLL's 2020 GRETI. So, what has helped push Dubai into the 'Transparent' category for the first time? In this blog, we take a look at the JLL Global Real Estate Transparency Index, the importance of transparency, and all the major factors contributing to Dubai being the only transparent real estate sector in the MENA region.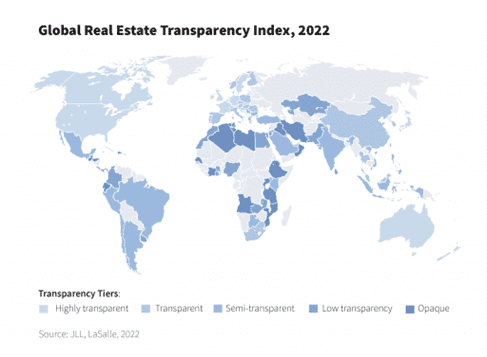 What is JLL's GRETI?
The biennial GRETI, produced jointly by JLL and LaSalle Investment Management, has tracked global real estate transparency since 1999. The index provides a reliable measure of real estate market transparency based on quantitative market data and a survey of the global business network, and is essentially a useful indicator of a city's overall 'real estate investment health'.
In this year's 12th edition, the index revealed the growing attractiveness of Dubai as a property investments hub within the MENA region, based on performance benchmark quality, market data, government initiatives, and sustainability reports, relative to 156 global cities. 
Why is Transparency important?
A transparent real estate sector increases accountability, improves the quality of governance, and fosters a positive investment environment, enabling investors to make informed decisions. Globally, governments have been striving toward greater market transparency, driven by the fact that transparent markets attract higher property investments and stronger occupier demand.
This is especially important now, as we're living in a time of heightened uncertainty, met with extensive changes within the economy as a result. With governments, businesses, and communities worldwide still grappling with the profound implications of the COVID-19 pandemic, the need for real estate market transparency is ever-important.
In fact, the JLL index found that the gap is widening significantly between transparent markets and the rest of the world, as top markets continue to advance on the back of innovation, sustainability, and regulations. Essentially, what all this means is that there's no more room for complacency, as standards will only be raised to accommodate the growing demand from investors, as well as the public, to deliver greater transparency.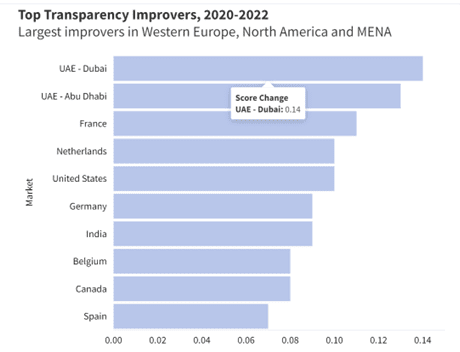 What are the Contributing Factors?
The Dubai real estate sector is benefiting immensely from the government's ongoing strategic efforts, allowing the city to debut in the 'Transparent' tier status. In fact, the Dubai government has long acknowledged that greater transparency attracts higher property investments, and has worked relentlessly to become a top global investment hub.
So, what major factors have pushed Dubai to become the only transparent real estate market in the MENA region?
Recent Regulations
As one of the key objectives of the Dubai Land Department (DLD) is to attract more investment, the government has therefore launched a number of regulations to improve the quality of information available to real estate investors and homeowners.
Investors are protected by a set of real estate regulations that are on par with international property markets. Other regulatory changes that have also improved Dubai's positioning include the standardizing of tenancy contracts, improving market lending policies, and establishing beneficial ownership tracking to help combat money laundering, corruption, and tax evasion.
Government Initiatives
In line with the overall strategy of attracting higher foreign investment, the DLD has introduced various government initiatives to promote transparency over the past few years, so that investors can make informed, data-driven decisions.
The Dubai real estate sector's improvement can also be credited to several of the government's recent initiatives in partnership with private companies, including the 2019 creation of Mo'asher, the official transaction-based sales price index for commercial and residential markets, along with building wellbeing (WELL) certifications and the building classification project. 
Moreover, Dubai has also registered further improvement in market data availability – a crucial component when trying to make investment decisions, especially in new markets. This includes everything from sales transactions and Ejari registrations, to project data and broker information. The DLD has also signed memoranda of understanding (MoUs) with leading property companies, like Bayut, to provide smart access to authentic data and interactive reports.
Enhanced Digital Services
As Dubai is a global innovation ecosystem, advances in technology, particularly around data collection and processing, have also accelerated the Dubai real estate sector's progress towards greater transparency.
This includes service charge index service, automated valuations, and transaction databases through the Dubai REST platform – a smart real estate platform for multiple services. The recent advancement in payment options for rental contracts is also set to boost investor confidence in the market. Dubai tenants will soon be able to pay their rent using their bank accounts and credit cards instead of using traditional cheques, as part of an agreement designed to automate financial transactions in the property market.
Not to mention, the Dubai Blockchain Strategy is also partly responsible for Dubai's improvements in the transparency rankings, as the UAE strongly supports blockchain technology. Blockchain streamlines and verifies transactions, in order to maintain transparent, digital records of property transfers. Overall, the growing adoption of proptech tools, big data techniques, and blockchain has contributed to a large volume of real estate data and services being readily available to investors and buyers.
Sustainability Reporting
Recent years have seen a pressing need for action on sustainability and individual health and wellbeing, as they influence market performance and overall investment attractiveness. More specifically, transparent metrics on building wellness are relevant to landlords, investors, and occupiers. That's why the WELL certification is important, as it addresses building health and sustainability, attracting investors and occupiers.
Dubai's sustainability reporting, in particular, is also a key contributor to Dubai's ranking, as disclosing detailed information on the city's economic, social, and environmental landscape provides a clearer picture of the city's sustainability performance. Essentially, the more transparent and reliable the sustainability reporting process is, the more investors will be willing to invest in the Dubai real estate sector, as publicly disclosing a sustainability report promotes transparency.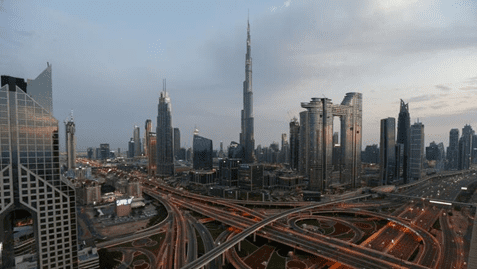 In a Nutshell
Once again, Dubai has set the pace for transparency and accountability in the real estate sector. It goes without saying that the DLD's ongoing efforts will only further strengthen Dubai's reputation as the global investment hub in the coming years. In fact, the property market is already enjoying the fruits of those labors, most recently recording decade-high real estate sales transactions in May 2022, up nearly 65% year-on-year when compared with the May 2021 figures.  
Indeed, the government's strategies that are driving new regulations, digitization of real estate services, improved data availability, and enhanced sustainability reporting have helped leapfrog Dubai's ranking in this JLL's 2022 Global Real Estate Transparency Index.
During times of uncertainty, the emirate, now, more than ever, is dedicated to boosting transparency in the industry, as investors from across the globe aspire to participate in Dubai's dynamic and growing real estate market. And, as long as there is improved transparency and investor confidence, Dubai has every reason to expect an investment boom.
If you're looking for a place to invest in Dubai, then SmartCrowd is your best bet. Our platform offers you an entirely data-backed, hassle-free property investing journey. More importantly, we provide all the due diligence, independent market reports, property valuation, and fee outline, so you can enjoy full transparency and control of your investments.
Start your investment journey today by downloading our app and browsing our prime Dubai rental properties.