Real estate crowdfunding can be very lucrative in comparison to traditional real estate investing. With smart investors seeking opportunities as such, real estate crowdfunding proved to be an accelerating trend within the region. In simple terms, real estate crowdfunding is when you and a group of investors pool capital together into a specific property, with the returns being proportionate to your investment. It's an easier way to own real estate with a low entry point. Pretty fascinating right?! Nevertheless, the important question that remains here is how to determine which areas are the best for real estate crowdfunding or in other words, for fractional property investment in Dubai?
In general, most communities in Dubai have witnessed an increase in transaction volume and value compared to H1 2020, as referenced in our inaugural H1 2021 Market Report. But if we want to look more closely at the top-performing areas for real estate fractional property investments in Dubai, we'll have to consider different factors.
As the region's leading real estate crowdfunding investment platform, we have the privilege to monitor and assess the best historical returns for real estate crowdfunding in Dubai. So, in this blog, we'll be covering the 5 best real estate crowdfunding areas in Dubai: 
1) Jumeirah Village Circle (JVC)
JVC tops the list for being the most popular crowdfundiJVC tops the list for being the most popular crowdfunding destination for investors. Historically, it has delivered one of the best-annualized returns on the platform for investors at 8.5% versus a lower market average of 5.0%. JVC is perfect for people seeking high-quality but affordable apartments. It is also located between Sheikh Mohammed bin Zayed Road and Al Khail Road – allowing commuting to common destinations like the Mall of the Emirates, Dubai Marina, and Dubai Media City, completely hassle-free. 
Due to its waterfront location, skyscrapers, 5-star hotels, multiple leisure, and shopping destinations, Dubai Marina captures the spotlight. With crowdfunding returns ranging between 7 to 8% per year on SmartCrowd properties versus market returns of 4.9% on average, Dubai Marina nearly tops the list for its popularity and high demand. 
3) Dubai Production City (IMPZ)
Although it ranked 3rd on the report, this ranking will ultimately improve given its close proximity to the Expo 2020 site. As more people are flocking to attend the event and international investors looking for promising property investment opportunities in Dubai, areas close to the Expo site such as Dubai Production City will become in demand. Not only is it well-connected to major areas of the city, it also has historically returned a very healthy 8.8% annualized return to SmartCrowd investors. 
4) Jumeirah Lake Towers (JLT)
JLT is a highly sought-after community since it historically had the best annual returns for crowdfunding investors of any area in Dubai. With annualized returns on the platform of 9.04% (compared to a market average of 5.6%), it's fair to say crowdfunding has been a profitable play for real estate investors in JLT. Apart from generating high returns, JLT presents a mixed-use community, comprising a range of lakes, green spaces, offices, and residential towers – along with plenty of dining options. 
5) Dubai Silicon Oasis (DSO)
Notorious for being a "City within a City" in a strategic location, buzzing with innovation and technology, DSO offers free trade incentives for companies operating within its tech park. Historically, SmartCrowd investors have realized an annualized return of 7.55% (versus a market average of 6.1%). Moreover, DSO is recognized as one of the most affordable communities in Dubai. As a result, there has been a huge surge of people moving there to take advantage of the convenient amenities and affordable prices. 
Key Takeway on Fractional Property Investments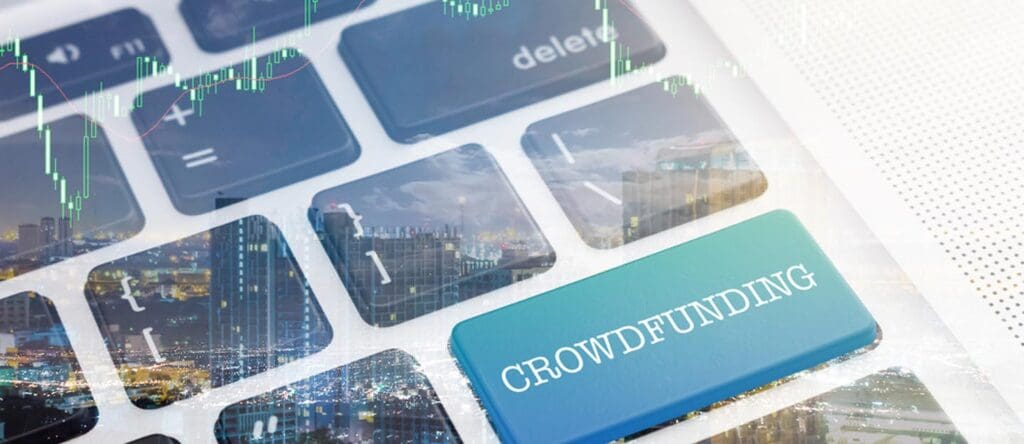 It's important to note that the returns don't factor in any capital returns associated with the property price but only rental income. These returns change over time as rental income is earned and contracts are renewed. Furthermore, past performance is not indicative of future results. Nevertheless, luckily for you, there is a real estate crowdfunding platform like SmartCrowd, allowing you to get exposure to residential real estate while diversifying your portfolio at the same time, for managing risk. To learn more about how to become an investor via crowdfunding for fractional property investments as low as AED 500, head to smartcrowd.ae.