This year, it is safe to say that Dubai's property market was for the record books – with value transactions hitting an all-time high. Some new areas even gained recognition and have been attractive to investors (Thank You Expo!). Particularly, Dubai's real estate luxury market has been under the spotlight lately as foreign affluents settle in the UAE. In return, property prices have been gradually rising, and more developments are expected to take place to accommodate the growing population.
You can tell the real estate industry is a lucrative one. In fact, it is the world's millionaires' go-to investment. Adding to that, real estate has been greatly promoted in our culture throughout the years. But, if people are too fond of real estate, then why isn't everyone investing in real estate? 
Well, let's face it. Real estate investing requires a lot of capital. That's apart from the headache of handling the property on your own. And even if you decide to hire a property manager to handle your place, it costs a lot. So, no matter how you go about it, real estate investing will cost you a fortune. Or does it?
The good news is… nowadays it doesn't at all. Thanks to technological advancements in finance, fintech, and prop-tech startups are driving smart investment solutions to the masses. Yes! Using digital platforms, you can easily invest in real estate without being a landlord and – more importantly with just $100! Here's how:
Investing In Real Estate Investment Trusts, or REITs 
If you want to invest in real estate without owning a property, then REITs can be an option. In simple terms, REITs are companies that professionally invest in a diverse collection of residential and commercial real estate projects, such as office buildings, shopping malls, and large apartments. You can think of REITs as companies that invest in certain real estate properties that people would typically lack the capital for.
The way you get paid in REITs is pretty simple. Once the property becomes profitable, investors receive their share of dividends. The good thing about REITs is the exposure you get to a variety of real estate projects without being a landlord.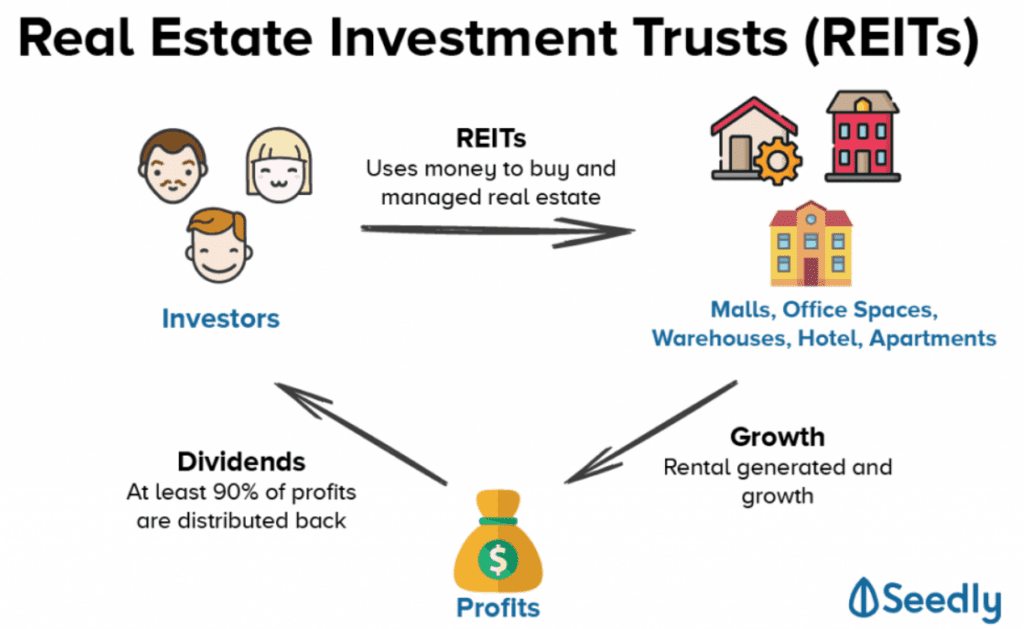 REITS ETFs
REITs ETFs have multiple benefits, i.e. capital appreciation and a steady source of dividend flow. ETFs basically serve as a less risky strategy for people looking to invest in real estate, to earn potentially high returns – without owning the property itself. Think of them as a collection of stocks in one fund. It's considered a smart move to own one since you can diversify your investments without actually owning a property.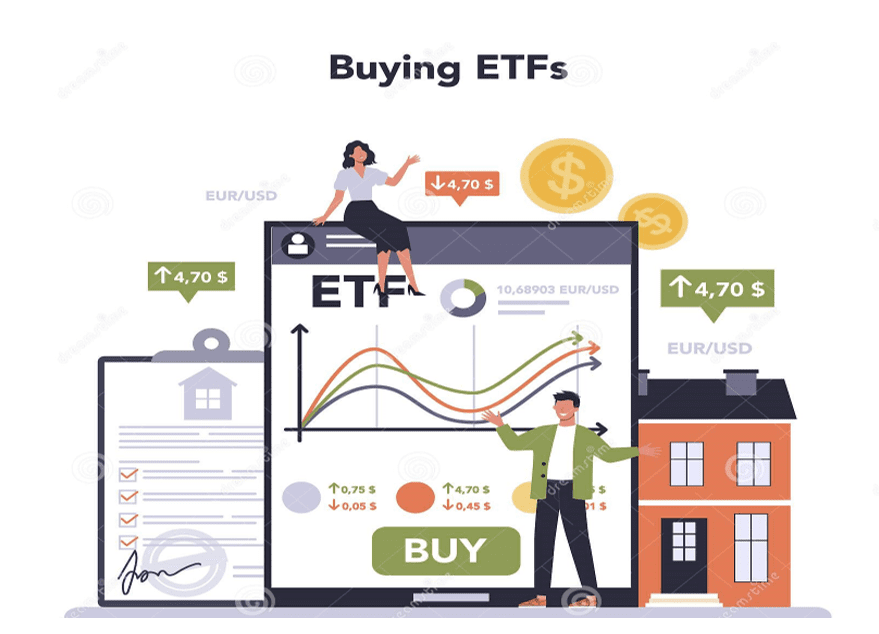 Real Estate Crowdfunding
Real estate crowdfunding has also recently gained momentum in the MENA region. Real estate crowdfunding platforms (REIPs) especially in Dubai, are making it easier for you to own property shares for as little as AED 500 ONLY, and even better – from the comfort of your home. Yes, you read that right. All you have to do is select any of the pre-vetted residential properties listed on the platform, specify the amount, and in one click you'll be a Dubai property owner. There you go, now you have a rental income without the hassle of being a landlord at all. Just sit back and relax! 
If you would like to learn more about the difference between REITs and REIPs, click here. 
Conclusion
Nowadays, people seek easy, hassle-free, and simple ways to get what they want. With real estate crowdfunding platforms in Dubai for example making it happen, you no longer have to worry about acquiring high capital or even managing the property. And now that you are aware of the various solutions available, the question that I should be asking you is why haven't you started yet?! All it takes is 5 minutes. Just head to smartcrowd.ae, create a free account and begin your investment journey.
Disclaimer: This blog post is written solely for educational purposes. It should not be considered as a form of financial advice, whatsoever. So, please perform your own due diligence or consult a financial advisor prior to investing – for every type of investment carries a set of risks.