If you're considering investing in real estate, whether in residential or commercial properties, then you are on the verge of indulging in one of the most interesting investment journeys of all time! While it can be a lucrative one, some argue that real estate investing can be pretty daunting. Essentially, this likelihood depends on the chosen method of investment.
Although commercial real estate can potentially generate higher returns, residential real estate is less risky and is projected to have rising demand, especially in the UAE. But before diving into why you should invest in residential real estate, you need to understand the difference between commercial and residential properties.
Commercial Vs. Residential Real Estate
Key differences between commercial and residential properties have been widely acknowledged. Simply put, commercial real estate includes any property designed for business purposes. For example, retail shops, offices, hotels, and industrial spaces, all fall under commercial real estate. On the other hand, residential real estate solely represents the housing market. It mainly includes condos, family homes, small unit apartments, and multiplex houses that are typically rented out for a living.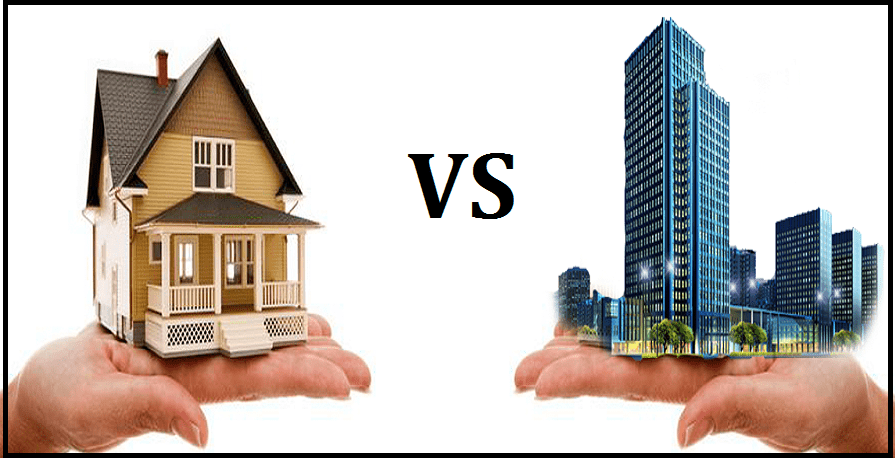 Why Invest in Residential Real Estate?
Let's begin with the most obvious reason.
Steady Demand
There is no doubt that people will always need a place to live in. And if we're zooming into the UAE market, the latest property market data revealed a positive outlook for the residential market. Given the constructive changes and plans taking place, more people are flocking into the region. In return, the UAE government announced the 50-year plan, comprising of new developments, to accommodate the growing population.
Least Impacted by Economic Turmoil
Generally, residential properties tend to perform better than commercial real estate during economic downturns. I mean, let's face it. Regardless of how drastic the situation becomes; people will always need a home. We personally acknowledged that notion after the covid-19 pandemic. When covid hit the globe and lockdowns were widespread, most offices shut down – forcing people to work from home.
There was also a significant change in consumer behavior, which is likely to last even after the pandemic ends. The strict lockdowns have undeniably influenced us to rely on online shopping and digital services. Thanks to tech innovations, you can now run businesses and fulfill aspirations from the comfort of your own home.
Low Barriers to Entry
Additionally, residential real estate investing became more accessible than ever, thanks to several prominent fintech startups. By leveraging cutting-edge technology and specialized human expertise, real estate crowdfunding platforms like SmartCrowd succeed in providing a top selection of Dubai residential properties for as low as AED 500 ONLY! So luckily, you no longer have to worry about dealing with paperwork or acquiring a large amount of capital upfront. For now, SmartCrowd offers only residential properties on the platform, due to the growing demand for them in the UAE.
Drawbacks
Given the elastic nature of commercial properties, prices fluctuate depending on the economic conditions. However, commercial properties tend to generate higher returns faster and provide more security in terms of long contracts. Most commercial contracts can last up to 5 years, for example. On the other hand, residential real estate properties typically require a longer time to generate returns. Additionally, residential properties are more high maintenance, unless you invest via platforms that handle all the hassle on your behalf.
The Bottom Line
Nowadays, it's much easier to invest in Dubai residential properties through real estate crowdfunding platforms like smartcrowd.ae. It basically gives you easy access to UAE's best investment opportunities from anywhere at any time. Although residential real estate investing presents numerous advantages, there are certain drawbacks to consider. Essentially, it's vital to weigh out the pros and cons of any property before investing. And to do so, you need to make sure you perform your own due diligence and consult the right advisors before buying any property.