May is Mental Health Awareness Month, and for many people, financial insecurity is one of their main sources of stress. With stagnating wages and soaring inflation, it's no surprise that many of us are dealing with financial issues like spiraling debt, impulsive spending, or general feelings of inadequacy.
Truth be told, money problems can play on our minds and seriously impact our mental health, especially as we've just come out of a financially burdensome pandemic, where people have lost their jobs and run out of savings.
In this blog, we will explore the correlation between financial stress and mental health, complete with tips on how to effectively combat this insecurity to achieve financial wellness.
What Is Financial Wellness?
First off, let's go over what financial wellness is. Essentially, financial wellness is an individual's overall financial health and entails having the security to pay bills, planning for unexpected costs, and making sound financial decisions.
To truly understand what financial wellness is, you also need to know what it isn't. Financial wellness doesn't necessarily equate to the amount of money in your bank. Rather, it's how you manage your personal finances to achieve your goals.
Once you realize what your life goals are, you can deal with your finances better to minimize the mental stress associated with money management. Still, as it's easier said than done, getting your personal finances in order is not an overnight fix. In fact, it's a continuous learning process.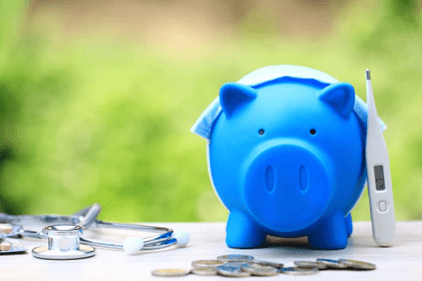 The Connection Between Financial and Mental Health
There is a definite correlation between your financial situation and the state of your mental health. Oftentimes, those experiencing money issues end up showing signs of depression and anxiety, even if they had no previous history of mental health problems.
In all honesty, the social and psychological implications that arise from financial problems aren't addressed enough. And, coupled with the fact that it's an almost unspeakable topic, particularly in the Middle East, many individuals find it increasingly difficult to cope when such problems appear.
Acknowledging your money worries and knowing the steps you can take to improve your financial wellness, will give you a more positive outlook and get you right on track to reach your future goals. So, you can start applying the following tips to improve your financial health!
1) Plan Your Financial Future
Get in the habit of planning for your financial future, so you can stay in control of your finances, not the other way around! Write down all the steps that will help you reach your financial goals, and assign the time period in which you wish to achieve each one. By creating such a plan, you get to visualize the what, why, and how you will get there.
Also, take the time to write down all the money concerns causing you financial stress, and tackle them in order of the main priorities you want to address first, be it debt or savings.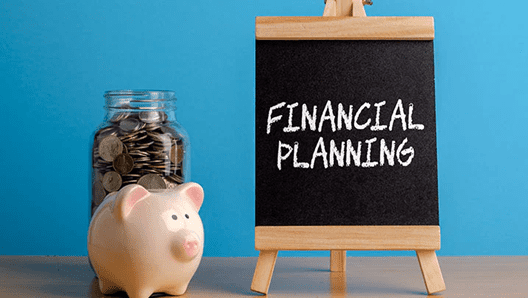 2) Budget and Track Expenses
In the fast-paced society we live in, where speeding through decisions is the norm, we tend to act on impulse. These impulsive financial choices may actually cause us stress, which is why it's important to spend intentionally.
So, before spending money, ask yourself if you really need to and whether or not this spending aligns with the overall life goals you've set for yourself. Now, to avoid such hasty actions, it's best to use one of the best money management tools – budgeting. By creating a realistic budget, you're able to sort out your priorities and factor in all the required monthly expenses and savings based on your income, deterring you from overspending.
Using the 50-20-30 budget is ideal because it divides your paycheck into three categories: 50% for the essentials, 20% for savings, and 30% for everything else. Tracking your spending is also key when budgeting, as you can see where you have room to cut back if needed. That way, you stay in control of your money, boosting your overall financial health.
3) Create an Emergency Fund
If you don't have an emergency fund, then now is the time to start building one. An emergency fund is essentially 3-6 months' worth of money that has been set aside for when you unexpectedly land in serious hot water. Yes, this may take a while to build up, but it's well worth it!
With an emergency fund, this money can help you weather difficult financial situations since you'd have an available cash reserve that pays for things outside of your typical budget. This includes unplanned expenses such as repairs, hospital emergencies, or even during a period of unemployment.
So, if you have nothing in savings, you can start putting aside monthly increments in an account that is liquid and easily accessible when needed. While this may seem unrealistic, a small emergency fund to cover most unforeseen circumstances that come along is better than nothing.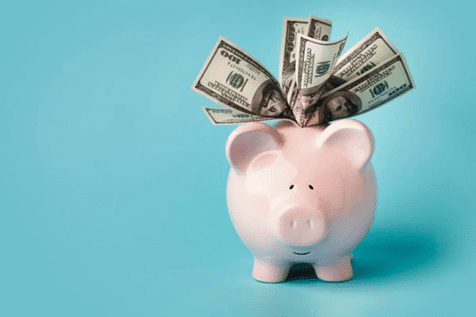 4) Ask for Help
Asking for help doesn't come naturally to everyone. In fact, most people find it rather difficult. However, there's no shame in asking for help as it's necessary for your well-being to let people in your corner know that you're dealing with financial strain.
Sometimes you may need a professional to help you see past the emotions attached and get you on the right path to both mental and financial wellness. Plus, as with all forms of stress, talking to your close circle of friends and family and discussing some solutions can help lift some weight off your shoulders. Now, they might not always be able to help financially, but they can at least alleviate some of your financial stress.
5) Build Financial Literacy
Take any financial hardship as the chance to acquaint yourself with important concepts in personal finance and learn from any past mistakes. It's also the time to familiarise yourself with your risk appetite and identify the types of investments that suit your portfolio.
Better yet, these days it's easier than ever to learn whatever you need to improve your financial health. You can check out books, listen to podcasts, take online finance courses, watch videos and stay up-to-date by reading blogs and articles. If you're after a more hands-on approach, you could even attend financial literacy events or workshops in your area.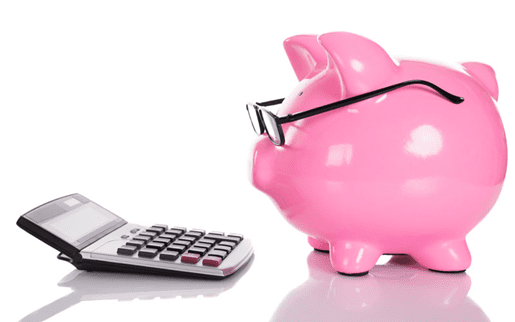 6) Create multiple sources of income
Another savvy way to stay ahead of the financial wellness game is to create as many sources of income as you can. Having more than one stream of income is essential to financial wellness and there are, in fact, many creative ways to do so!
For example, you might have some skills that are worth monetizing, like freelance writing or setting up a low-cost side hustle by selling your own handmade goods. The idea is to challenge yourself to come up with ways to up your income and offset any potential downturns.
As we know that steady and reliable income is one of the cornerstones of financial wellness, one way you can earn a steady income is by owning a property in Dubai through online real estate investment platforms (REIPs), like SmartCrowd. Such REIPs are making it easier to invest in Dubai real estate for as little as AED 500 from anywhere, at any time!
After all, our mission is to make real estate accessible to the masses by offering investors fractional ownership of properties. With real estate crowdfunding, investing in Dubai is no longer an unattainable dream, it's now an affordable reality. Just download the SmartCrowd App, create a free account, and begin your journey to financial freedom.
Conclusion
When focusing on financial health, it is crucial to recognize that it's closely linked to mental well-being and that they can exacerbate each other. Remember that there is always a way out when dealing with financial hardship, and the above steps can certainly help you see that.
Another thing to note is that financial difficulties do not define us – what we do about them, however, is a different story. So, start applying these financial wellness tips today to have more control over your money, prepare for unforeseen expenses, work towards building wealth and positively impact your mental health. 
Disclaimer: This blog is intended solely for educational purposes and shouldn't be treated as financial advice. We suggest you always conduct thorough research, perform your own due diligence and consult with financial advisors to assess any real estate property against your own financial goals.