Thanks to the emergence of fintech startups, technological advancements, and the pandemic effect, online investing has grown exponentially. The reason it's more common now, especially amongst Millennials and Gen-Z, is due to its convenience and accessibility. However, when considering online investing, your first concern would most probably be the safety of your money and the credibility of the chosen platform. Fortunately, the UAE is a tax-free, open, business-friendly environment that offers you various investment opportunities to make the most of your money and build your wealth- all within a regulated framework. So, you can rest assured that your money is safely put to work in the UAE, whether through offline or online investment options.
Since investors are opting more towards online platforms for their ease of use, we have compiled a list of the four best online investment options in the UAE:
Real Estate
Stocks
Mutual Funds
Cryptocurrency
Real Estate
Real estate investments are undeniably the hottest investments currently in Dubai! With Expo 2020 underway, new visa amendments, and massive economic initiatives, more investors are starting businesses and settling in the UAE than ever before. This means, there will be a growing demand for Dubai's real estate which is already reflected in the latest value and transactions data, reaching all-time high levels last seen in 2017. At the same time, more fintech and prop-tech startups are emerging to accommodate the expanding population and fill in the gaps in the real estate sector with innovative platforms and solutions. We have also witnessed real estate crowdfunding platforms, in particular, becoming an accelerating trend lately in the region – breaking the norm of real estate investing, which was previously strictly reserved for the rich.
Considering all the key developments taking place and the prospective population growth, real estate investing can potentially bring you good returns on your investments in the long term. In case you're wondering how to hop on that investment without acquiring a huge amount of capital upfront, you could always opt for real estate crowdfunding platforms, like SmartCrowd.smartcrowd.ae is MENA's first and largest regulated real estate crowdfunding platform, allowing you to own property shares for as low as AED 500 only. What's even more interesting is that the process is entirely digital! So, no paperwork, no waiting, no hassle! All you have to do is skip a brunch and use that amount to generate a passive income for you.
Stocks
Stocks are probably the first thing that pops into your mind when you hear the word "investment". They are considered the most volatile investments, after crypto of course. Hence, it's definitely not suited for risk-averse investors. One must keep in mind that there is a drawback to this type of investing – timing and volatility. As you know, the stock market closes over weekends, and so you should always monitor it and perform extensive research prior to investing. Investing in UAE's stock market is pretty straightforward. You can open an account in one of the exchanges in either the Dubai Financial Market (DFM) or Abu Dhabi Security Exchange (ADX).
There are an abundant amount of platforms in the UAE that offer online trading, whether for stocks, forex, or even ETFs. The ideal one depends on your own preferences, risk profile, and financial goals. For instance, if you're interested in a platform that designs a ready portfolio for you based on your level of risk, then Sarwa would be a good option. On the other hand, if you would like to buy fractional shares of stocks or give copy-trading a shot, then eToro is your go-to tool.
Mutual Funds
Mutual funds are typically safer than buying individual stocks since they allow for diversification. Also, similar to real estate investing, mutual funds investments are viewed as a long-term option. A major benefit of mutual funds is that it allows investors to make low-cost investments. Here are some of the popular banks that offer you that option in the UAE: ADCB, HSBC, Standard Chartered Bank, and CitiBank. For example, Standard Chartered allows you to choose from over 100 mutual funds 24/7 through their mobile app so you can buy, sell, and track your portfolio from anywhere, at any time. There are also other online investment options in the UAE offering you the choice to invest in mutual funds along with other asset classes at the same time in one platform. E.g. Stashaway
Cryptocurrencies
With the buzz surrounding cryptocurrencies all over the world, more people are tempted to join the trend and experience the thrill of high earnings, whether through bitcoin or any other crypto-currencies. Of course, cryptocurrencies are the typical depiction of online investment options in the UAE that are pretty simple to navigate through but extremely volatile, if not the most volatile in the world. So, if you're not a risk-taker, this isn't your playground.
Although many companies and governments around the world have started accepting cryptocurrency as a method of payment, the UAE does not presently accept crypto assets as legal tender in UAE. The only government entity that accepts Bitcoin is the Dubai Free Zone. Nevertheless, you can still buy, sell, and hold crypto in the UAE through an exchange. The most common way for buying Bitcoin or any other popular coins is by opening a trading account with the MENA's leading platform, BitOasis – where wire transfers are available with 0% deposit fees.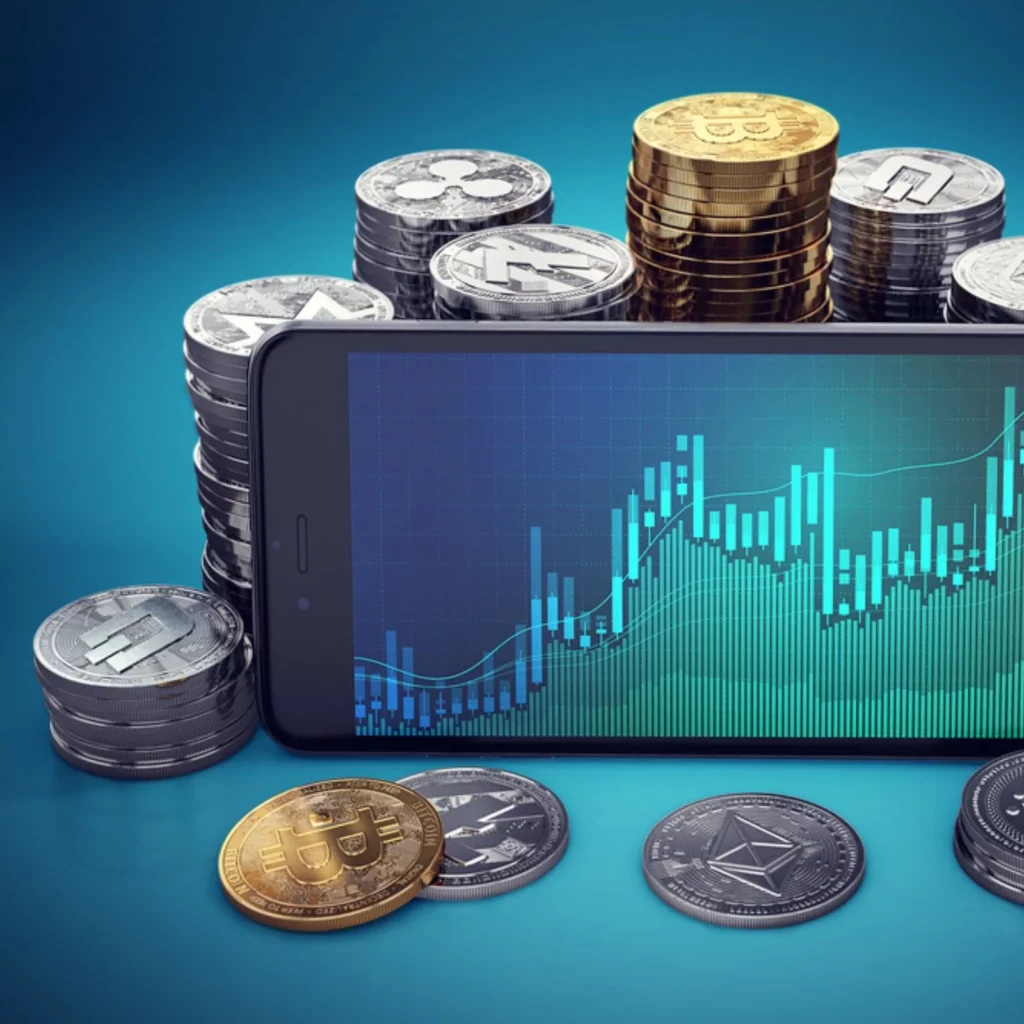 The Bottom Line
Whether you are a resident expat or a foreigner, there are a plethora of online investment options available in the UAE. However, you need to bear in mind that all investment options carry a set of risks and results can vary depending on your circumstances and goals. So, make sure you consult a financial advisor and perform your own due diligence to better understand the market overall and learn what suits you best. Once you complete that step, try diversifying your money across different asset classes, to minimize your risk. Just because cryptocurrencies are in the spotlight now, doesn't mean you should be investing all your money in it and the same applies to the rest. Overall, it's essential you keep yourself informed and up-to-date on the latest trends to invest your hard-earned money wisely.