We are living at the cusp of an extraordinary year for the UAE as it marks its Golden Jubilee by turning 50! It is no surprise that UAE's national day will also be marked as 'World Future Day', as announced by UNESCO. Particularly, this date was chosen in appreciation of UAE's astounding accomplishments throughout the past 50 years and its definite readiness for the future. So this year, UAE's National Day celebrations will be all about the deep connections between technology, nature, and people.
Whether we're talking about the rapid technological advancements, the iconic developments which became international attractions, the luxury lifestyle, the rising business opportunities, or even safety and stability, the UAE has successfully managed to stand out. Being born and raised here, I can vouch for the country's strong willingness to adapt in all circumstances, regardless of how difficult. As a matter of fact, I believe most, if not all expats, would strongly agree with me. For that, many expats view the UAE as their home. It is safe to say that the UAE national day is honored by everyone here not only the locals. And that I find amazing. To find a home outside your home country. That's a rare feeling that only the UAE can offer.
Having said that, I assume you'd be interested to know what more the UAE could possibly offer after such massive achievements. Believe me, they can and will offer impressive changes as they launch their 50 new projects, in celebration of the Golden Jubilee. Below, I will highlight some of the major projects and explain their prolonged impact on the UAE economy.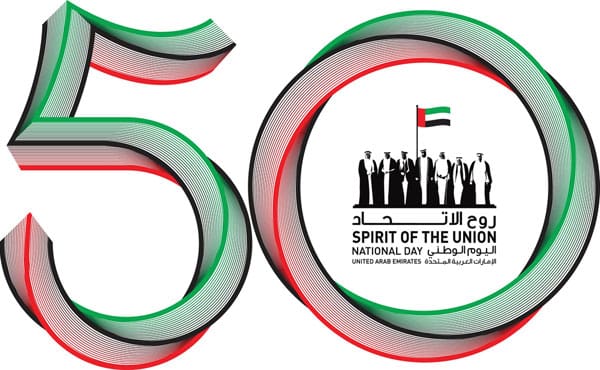 Freelancer and Green Visas
The freelancer visa is the first federal visa enabling individual self-employed professionals to flexibly conduct their business activities around the country. And given the rise of remote jobs globally, this new visa measure will attract more freelancers to settle in the UAE. As for the Green Visas, they are specially aimed at highly skilled professionals, entrepreneurs, investors, and top students. Holders of this visa can work in the country without any corporate sponsorship and can also sponsor their families. Why is this important? Granting high-performing expats such exclusivity not only motivates them to fulfill their extraordinary dreams but also gives them an incentive to work harder and invest more in the country.
Teenagers allowed part-time jobs
For the first time ever, children aged 15 and above can legally take on part-time jobs in the UAE. I personally wished this had happened back in my time. I could've at least gotten a glimpse of the working space here and the various career options available. By immersing in the working culture, students would get a clearer understanding of what they'd like more of and hence, significantly impacts their decision. Nevertheless, keep in mind that this isn't in any way a call for children to stop their education. It's just a temporary visa allowing them to access the job market for shaping their skills and figuring which sectors are more suitable for them. This amendment not only sparks the culture of part-time jobs but also affirms UAE being once again the land of opportunities for all.
The 100 Coders Everyday Initiative
The goal of this recent announcement is to increase the number of coders up to 100,000 in a year by supporting programming companies through incentives and benefits. By training and attracting computer coders with direct visas, the UAE is preparing to become a global digital space. What's interesting to know as well (especially for females in tech) is the UAE's aim to have the highest number of female coders in the world. Despite encouraging coders all over the world to settle in the UAE, the government also ensures that Emiratis take part in this project, for upskilling is an essential part of it.
AED 5 billion from Emirates Development Bank
This budget will be allocated to support projects in new and crucial sectors, contributing towards economic diversification. E.g industrial and tech sectors. The aim is to top up AED25 billion to the country's GDP, which is speculated to increase the level of industrial output by 30%. The government will also seek $150 billion inward investments over the next 9 years. This is a massive initiative that will bring along exciting challenges and bigger opportunities for everyone.
UAE National Day Marks Another Re-birth
These initiatives are only a handful of what the UAE has either announced or has already put into motion this year, if we went through all of them, this blog would end up being a book! At smartcrowd.ae, we're so grateful to be a part of such a visionary country like the UAE, which is always looking forward to the future and continues to be a front-runner in innovations. It's because of that forward-thinking that fintech organizations like us exist today! For as low as AED 500, you can invest in Dubai property – there's no other country in the world where this is possible and even better where its property market is undervalued!