Yes, real estate has indeed gone meta. And as crazy as buying fictitious land in a virtual world sounds, it's happening. Since interest in the metaverse has grown exponentially, people are starting to pay more attention to the concept of virtual real estate. In fact, investors are paying millions for digital land plots in the metaverse, believing it to be the next big thing.
This increased interest in the idea of owning land in a virtual world is perhaps due to markets still being driven by the impact of covid-19. One post-pandemic behavioral trend is acknowledging the importance of generating multiple streams of income and what some may argue against, the significant switch to everything digital.
This is evident by this past year's explosion of investment trends going mainstream, namely crypto, NFTs, and, of course, the metaverse. Despite property in the metaverse being intangible, people still consider these virtual real estate investments to be lucrative, as it gives them full, limitless creative control and endless possibilities.
Before we further explore real estate in the virtual world, let's recap on what the "metaverse" actually is in order to better understand the factors leading to this boom, and why this matters to investors.
Understanding the Metaverse
With online users paying up to millions to be virtual neighbors with Snoop Dogg, get digitally dressed from head-to-toe in luxury brands like Gucci, or attend concerts performed by the likes of Justin Bieber and Ariana Grande, it's no wonder people want in on the action, and inevitably, want plots of land in the metaverse.
The metaverse is considered a step up from social media, progressing towards the digitalization of the physical world as we know it through augmented reality (AR), virtual reality (VR), and video. It's an immersive 3D world platform comprising numerous digital realms where cartoon-like avatars play games, connect with friends, or attend virtual concerts – basically anything you'd get up to in the real world, in real-time.
Besides, the metaverse is no new concept – think Second Life or Grand Theft Auto. In fact, anyone who's familiar with popular video games like Fortnite and Roblox would already be aware of what these popular metaverses, like The Sandbox and Decentraland, look like. Essentially, much like a website is part of the worldwide web, each metaverse forms a larger, connected virtual realm.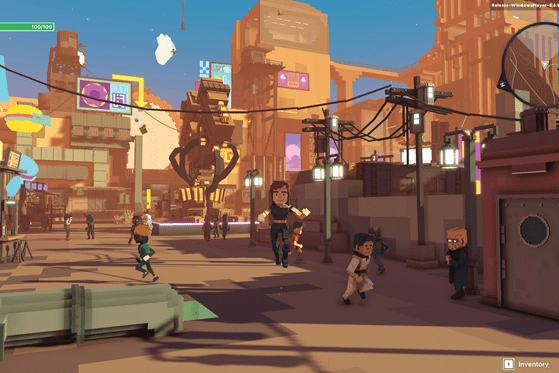 Why the virtual real estate boom?
The virtual real estate boom could be attributed to various factors. Ever since Facebook announced that it would rebrand its corporate name to 'Meta' and focus on virtual reality, people's interests were piqued, and prices in the virtual real estate world consequently soared – by as much as 500%.
Additionally, crypto investment giant, Grayscale, also estimated the metaverse to be worth $1 trillion in annual revenue, so it's no surprise that virtual real estate transactions are accelerating, with investors, real estate speculators, luxury brands, and celebrities buying up land. As a matter of fact, the number of property deals in the metaverse has been a hot topic, with record million-dollar transactions reported every other week.
Now, one major factor pushing investors towards real estate investments in the metaverse is scarcity. Metaverse worlds like Decentraland and The Sandbox, have a finite number of plots containing 90,601 and 166,474 parcels of land, respectively, with both companies stating that they do not intend on creating more. For many investors, this is a golden opportunity to purchase plots as not only is supply limited, but they predict that with people increasingly spending time in virtual worlds, the value of their real estate investment will increase proportionally.
Furthermore, as the metaverse is built out and more users are joining these virtual worlds, many are expressing a desire to own things, especially land. For example, just like you'd buy Nike trainers from the mall, you can also acquire them as virtual NFTs (non-fungible tokens). The same concept applies to land, which is why investors are taking the chance to purchase these virtual land NFTs while prices are lower, so they can sell high to users in the future.
Not only that, many companies are snapping up virtual concert venues, malls, and other commercial properties in the metaverse so they can rent them out to retailers, advertisers, and event planners. Crypto investment firm Republic Realm acquired 792 plots of land in The Sandbox worth $4.3 million to develop 'Fantasy Islands'.
Metaverse Group's $2.4 million purchase in Decentraland's fashion precinct was made to host virtual fashion shows, as well as sell digital clothing and accessories for avatars, signaling another potential area for growth in the metaverse. The nation of Barbados has a metaverse embassy in the works on Decentraland, in an effort to connect international diplomacy and virtual real estate.
With fewer constraints than the real world and the opportunity for unlimited creative freedom, more individuals are jumping on the virtual bandwagon and joining the metaverse. Though virtual real estate is still a fairly new asset class, getting in today could potentially mean a huge financial turnover for investors.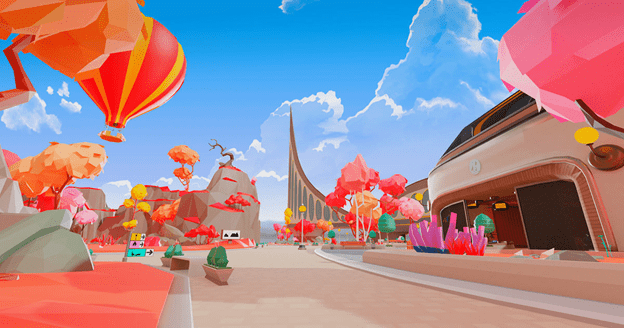 Investing in virtual real estate
Now, investing in virtual real estate doesn't have to set you back millions, but the price you'll pay for a plot of land in the metaverse is dependent upon the same factors you'd use when determining the valuation for a property in the real world. This includes location, lot size, and demand.
Much like the real world, location is crucial in virtual real estate. As the metaverse is made up of multiple virtual worlds, demand, and prices, are highest in the most desirable plots. This is true in The Sandbox's Snoopverse, which is Snoop Dogg's 'metaverse within a metaverse' where he performs live concerts and offers access to exclusive NFT drops, like cars, increasing traffic significantly to other nearby plots of land.
Property transactions in the metaverse are monetized using cryptocurrency, as finance is powered by blockchain technology which verifies the sale and transfer of ownership to the user – eliminating the need for a third party. To be able to transact in the metaverse, you'd need a well-funded digital wallet, converting dollars to cryptocurrency based on the metaverse you're in, eg. MANA, if you're in Decentraland.
Besides cryptocurrencies, users in virtual worlds, like The Sandbox and Decentraland, can buy these digital properties in the form of NFTs, since it serves as proof of ownership and when acquired, can be found under the 'NFTs' tab in your digital wallet. Once the virtual real estate is purchased, owners of the virtual land NFT can make money by renting, flipping, trading, or selling their property.
That being said, investors are opting for real estate investments in the virtual world because of how easily transferable and transparent lands are, given that they exist as NFTs. This means virtual land NFTs can be listed for sale on different crypto marketplaces, or connected to a digital wallet. Simply put, if someone wants to buy this NFT, all they need is to pay in the currency it's listed in, like Ethereum or dollars, for instance, and then it automatically transfers to the new owner's wallet with proof of ownership now registered on the blockchain.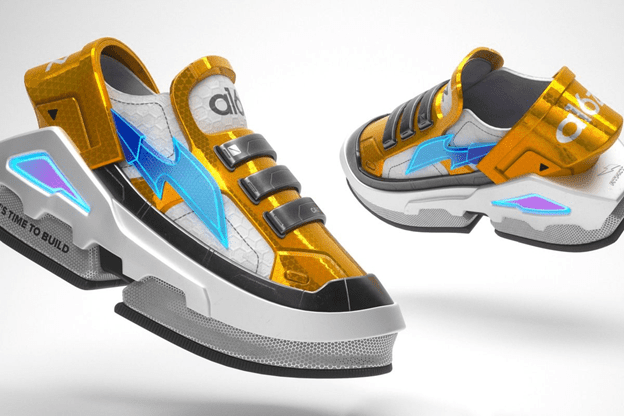 Is it high risk, high reward?
The metaverse seems almost inevitable and is essentially a logical extension of a lot of current technological and social media trends. This is why investors are staking claims, as they believe there will be high rewards in the future. However, these virtual worlds are very much still in their infancy and their value propositions are yet to be known, which is why they are considered speculative and, if anything, highly risky.
Another point to bear in mind is the high volatility associated with the cryptocurrencies used to transact in the virtual property market in the metaverse. As the valuation of the digital currency is not stable, the property value in the metaverse fluctuates accordingly as well.
Buying something in an uncharted territory that isn't tied to reality puts investors more at risk, especially since it's possible for any metaverse platform to fall through and cease to exist at any given time.
However, investors who firmly believe that virtual real estate is a profitable investment, are still taking the chance to buy virtual land in what could potentially become an investing powerhouse. Additionally, some technologists believe the metaverse will become a normalized and fully-functioning digital economy in a few years' time, much like the internet.
Final Thoughts
Boom or bubble? Truth is, we still don't know, but, if anything, the concept is buzzworthy, for sure. Venturing into the virtual real estate world may seem like a while away for most, as investing is generally a huge give and take between risk and potential reward – even more so when it comes to the metaverse. But we should keep in mind that people in the past once expressed similar doubts regarding the internet – and look at where we are today.
Ultimately, the dawn of the metaverse may indeed be upon us and could inevitably become the number 1 social network in the world. That being said, some of these virtual worlds can certainly go from strength to strength and provide incredibly lucrative opportunities for investors. On the other hand, some could actually fail, but knowing which of these virtual worlds will make it to the end is anybody's guess at this point.
All in all, looking at it through an investment lens, the metaverse offers endless potential for reward and the values have been climbing so far. Investors who buy land early will indeed get higher value for money, as those who choose to purchase later will be buying properties at a premium, as the urge for taking part in the metaverse progresses.
As with any investment, like physical real estate or stocks, assets are purchased with the belief of appreciation and virtual real estate is no different. Nevertheless, investing in the virtual real estate market remains highly risky in nature, so it's absolutely vital to navigate this whole new world extensively before making any investment decisions.
Disclaimer: This blog is intended solely for educational purposes and shouldn't be treated as financial advice. We suggest you always conduct thorough research, perform your own due diligence and consult with financial advisors to assess any real estate property against your own financial goals.