2021 has been an incredible year for property investment in Dubai. Many have called it the best year for property investment since the previous bull market. Over the past 12 months, the Dubai property market witnessed an incredible boom in transactions and capital appreciation, and that momentum looks to continue well into 2022 and beyond. It's arguably one of the best times to invest in property in the UAE.
Ready sale apartments have been one of the biggest winners this past year. So, let's see what have been some of the best property investment areas in Dubai for ready-sale properties in 2021 and going into 2022. 
Dubai Marina
It's been a year to remember for Dubai Marina property investors. Most of those who invested in Marina properties would argue it's been their best property investment – especially holiday homeowners in studios, one-bedrooms, and even two-bedrooms!
Dubai Marina property prices have increased by 12.7% over the past year, with some property types far exceeding the rest of the area. Studios have been the best property investments in the area, with sales prices increasing a whopping 17% in the past year. Not only that, Dubai Marina is a mature community, with supply peaking as far back as 2007. Due to this, current and upcoming supply for studios is incredibly limited – with no new studios expected in 2022 and 2023. High demand, low supply? You don't need to be an economist to know that's a winning combination!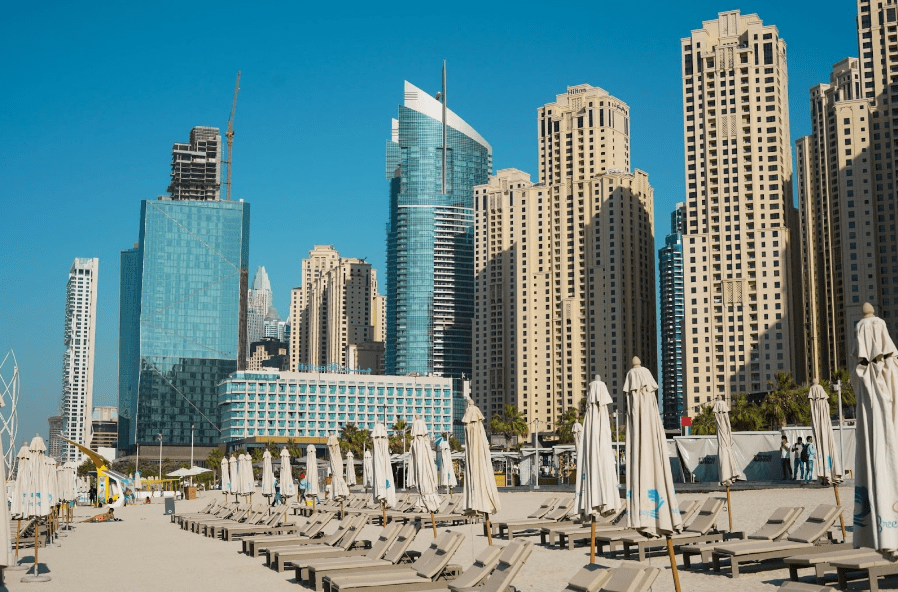 Dubai Marina's one-bedrooms have also been winners in the Dubai property market, with sales prices appreciating 18% over the past year. While there's a far greater number of one-bedrooms currently available in the market, its upcoming supply is also extremely limited. Thanks to Dubai Marina's central location in "New Dubai" as a tourist hub, vast number of amenities and attractions like Jumeirah Beach Residence's The Walk and Bluewater Island's Ain Dubai, along with being one of the best-integrated highway and public transport hubs in Dubai, the Dubai Marina properties will continue to be a lucrative investment opportunity going into 2022.
Downtown Dubai
When you think of Dubai, you think of Downtown Dubai. It's just that simple. It has the Dubai Mall, the DIFC, Sheikh Zayed Road, Dubai Opera, and, of course, the jewel in the UAE's crown: The Burj Khalifa. It's one of the most famous areas in the world and has become one of the most valuable property investment areas in the UAE, with the highest average price per square foot in the country.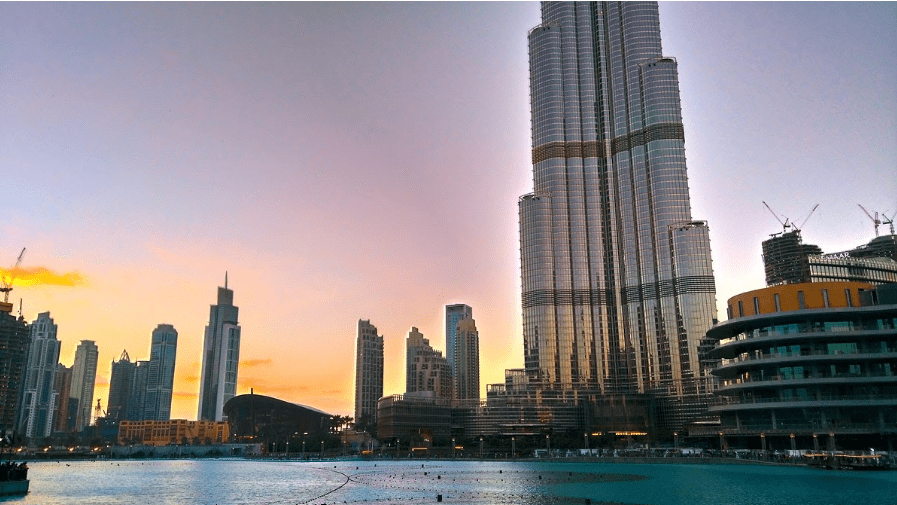 Over the past year, Downtown Dubai apartment prices have increased a startling 20%. 2-bedrooms saw the largest gains in the area, with property prices up an impressive 22%. Studios and 1-bedroom property prices also increased 6% and 16.5%, respectively. Despite a relatively less stellar year for Downtown studios, they are probably one of the best-undervalued assets to own in the area.
Why? Well, upcoming supply for Downtown Dubai looks set to peak in 2022 and 2023 – primarily in one-bedrooms and two-bedrooms as more high net worth individuals and international executives look to settle in one of the most bustling areas in the world – but the one property profile that has limited ready and upcoming supply is, you guessed it, studios! So, they'll be priced at a premium in the future when compared to other property types! They're perfect for tourists and digital nomads looking to stay in the UAE and have even been some of the best-performing assets on the SmartCrowd platform.
Palm Jumeirah
One of the UAE's first-ever landmark areas, Palm Jumeirah's property prices are still going strong, especially for apartments. With the UAE remaining one of the few open nations in the world during the pandemic, thanks to its high vaccination rate and introduction of long-term visas like the golden visa, many high net worth individuals and international investors have started to settle and invest in the Palm Jumeirah.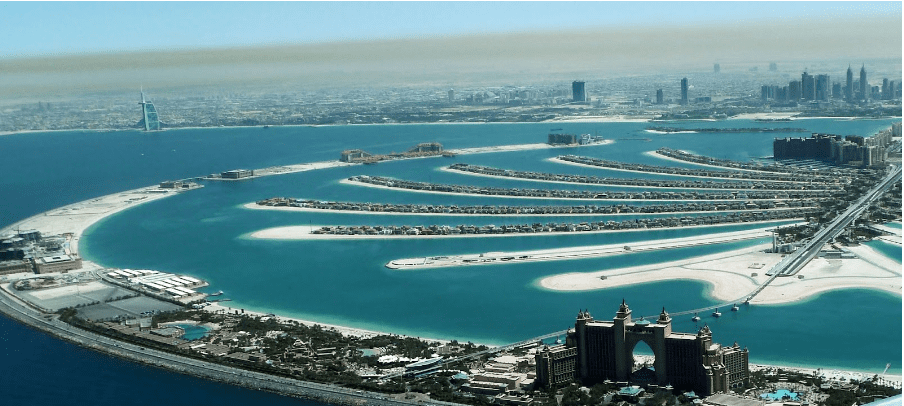 Property prices are currently up 14% over the past year, making it the second most expensive area to own property after Downtown Dubai. While it isn't necessarily the best place to have a holiday home, it has become a behemoth in the luxury long-term rental market, making up billions of dirhams worth of transactions. Studios and large 4-bedroom apartments have seen the largest gains, with prices up 24.6% and 15.6%, respectively. Not only that, it's one of the few areas in the country that have also seen substantial increases in rent, with average rent prices across all property profiles increasing 25% year over year. Upcoming supply in the area also looks to be limited, with supply peaking in 2009. I mean, there's only so many branches on a palm, after all.
Jumeirah Lake Towers and Business Bay
While Jumeirah Lake Towers and Business Bay may not have as high of a profile as their neighbors, the Palm Jumeirah/Dubai Marina and Downtown Dubai, but they've directly benefited from the influx in demand for properties in the area because of their close proximity to them! JLT and Business Bay are a short drive/walk or even metro stop away from some of the most bustling areas in the city, making them perfect for property investors looking for great value without paying a substantial premium.
That's why property prices in Business Bay and Jumeirah Lake Towers have both skyrocketed 15% and look to continue as limited supply in Downtown Dubai and the Palm Jumeirah/Dubai Marina has made investors and renters look at the next best thing. Supply has also already peaked in both areas, with studios and one-bedrooms looking to be some of the more lucrative investment opportunities available. Both areas have also seen substantial increases in population migration, with Business Bay recording a staggering 190% increase since 2015.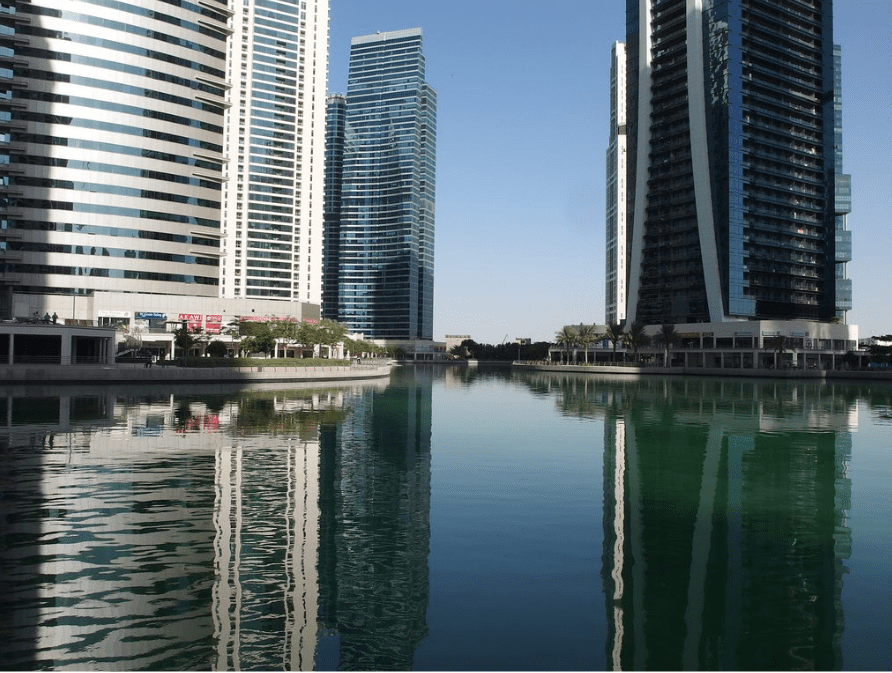 Dubai Property Investments On The Rise
There are plenty of more areas that have performed well this past year, some in terms of capital appreciation and others in terms of rental income, whether as a long-term rental or a holiday home. The areas and property profiles mentioned above are only some of the best investment opportunities in Dubai and look to continue to be the leaders in the market going into 2022. Want to know how to take advantage of the new real estate boom in Dubai? Invest with smartcrowd.ae, the first and largest real estate crowdfunding platform in the Middle East, for as low as AED 500!
All data mentioned in this blog is provided by Reidin.
Disclaimer: This is not investment advice. Make sure to do your own research and due diligence before making any investment decision. Investments in property and unlisted shares carry a risk. Your capital may be at risk and you may not receive the anticipated returns.