As inflation sweeps the globe, you're probably wondering what impact it has on the real estate market. Truth is, hardly any sector has remained untouched as inflation surges to its highest points in decades, increasing the price of pretty much everything, from fuel to groceries.
According to Emirates NBD, inflation is projected to reach up to 4.5% this year, up from the annual rate of 2.5% in 2021. Yet, despite these inflation concerns, Dubai witnessed AED 61.9bn worth of real estate transactions between January and May of this year, according to a Knight Frank report. Interestingly enough, the Dubai real estate market didn't quite get the memo and remains resilient in the face of such inflation threats.
In this blog, we look at the current inflationary climate in the UAE and how the Dubai property market is beating raging inflation.
Inflation in Dubai
Rising inflation hasn't impacted Dubai much compared to other major global cities. How so? Well, the emirate maintains a diversified import strategy and economy, continues to attract foreign investment, and ranks highly on the cost of living indexes.
That said, the UAE government has effectively contained the effect of inflation thus far through its 'price freeze' campaign, freezing the costs of 11,000 basic goods, including bread, milk, meat, and poultry to keep the impact of inflation on the economy to a minimum. Additionally, the UAE dirham's peg to the US dollar has served it well, as a stronger dollar means a stronger dirham, providing monetary stability for investors, traders, and businesses, along with slightly offsetting inflationary pressures.
Still, we know that oil keeps everything afloat in the region. With prices rallying above $100 a barrel, the surge in crude oil prices is also set to bolster the country's economy. Fittingly, the UAE's diversification strategy remains unaffected by oil prices picking up.
In fact, the UAE's transition from its reliance on a single commodity, oil, to becoming a more diverse and dynamic economy has enabled the country to withstand market upsets and inflationary pressures. By tapping into different supply chains and developing various non-oil sectors, the economy has been able to shift focus and absorb large market shocks with ease.
Additionally, Dubai's attractiveness as a holiday hotspot and tourism boost has also helped contain inflation. That said, the UAE is not safe from the wrath of inflation, and the cost of living could considerably increase in the coming months. However, the effects of inflation are being kept to a minimum through the price freeze initiative, robust oil pricing, and Dubai's global appeal for tourism and investments, particularly in real estate.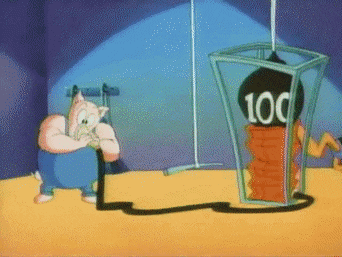 Real Estate: The Inflation Hedge
Dubai's real estate market is still thriving, demonstrating a bulletproof resilience to inflationary noise. We've discussed time and time again how the Dubai real estate market has evolved, showing unprecedented growth over the years, so it's no wonder the influx of investors has sustained.
Now, there are a number of factors that contribute to the city's property market growth, such as the efficient post-pandemic recovery, construction speed and quality, and the increase of foreign buyers investing in Dubai's mid-luxury property segment as a result of geopolitical tensions. For that reason, one thing you can be certain of in such "uncertain" times is that, so far, the Dubai real estate market is beating inflation. Here's how:
Cash purchases make up the majority of residential deals at the high end of the price spectrum, due in part to the unrelenting influx of foreign high-net-worth individuals who target Dubai's most expensive homes. At present, the housing market is not at risk, since 'cash remains king'.
With the growing resident population thanks to flexible visa options, and encouraging government initiatives, we're seeing a spike in demand for units in Dubai, and in turn transactions, especially in the high-end sector. So, despite inflation, real estate data will display continuous growth regardless.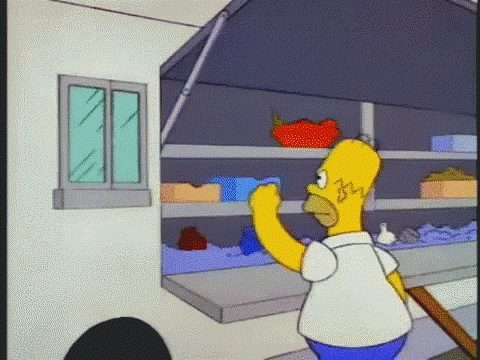 With the surge in demand outweighing supply, the critical undersupply of luxury units has driven further foreign investments, particularly from Europe. In fact, Dubai appears rather affordable compared to foreign investors' home countries as they're not so familiar with Dubai's historical pricing – a bonus for foreign buyers.
Excellent Inflation Hedge
In times of inflation, real estate is considered a strong hedge because property values over time tend to stay on a steady upward curve. Meaning, that real estate investments in rental properties can also keep pace or exceed inflation in terms of appreciation. In fact, house prices in Dubai are expected to grow by 5-7% for the mainstream market and 12-15% for the prime markets, making residential property in the emirate an excellent inflation hedge.
Typically throughout inflationary periods, landlords or real estate investors benefit from earning higher rental income through their properties, as increased demand and house prices often equal higher rent.
As central banks raise interest rates to counter rampant inflation, the cost of borrowing increases, so, sure enough, there'll be more expensive mortgages on the horizon. Still, according to the Knight Frank report, mortgages account for 18% of the Dubai property market by value, as of Q2 2022.
Historically, Dubai's real estate market is not mortgage-driven, as mortgage interest rates have been always more costly than in other major global cities. Plus, mortgages in other countries are in place to help minimize the cost of taxation whereas Dubai, on the other hand, is a tax-free sanctuary.
While there appears to be a decrease in residential mortgage lending, the end of May saw almost Dh38bn of financing extended across all real estate. With that in mind, 2022 could be on course to see the second-highest level of mortgaged deals in the last five years for the whole real estate market, as fixed-term mortgages are likely to increase as buyers seek to lock in their mortgage costs before interest rates increase any further.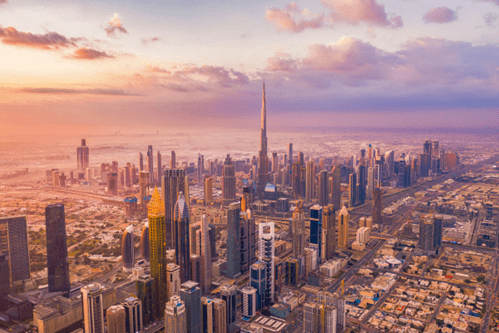 Key Takeaway
Put simply – so far, so good. Overall, Dubai's economic stability and effective measures attract investors far and wide, becoming their top investment destination in times of inflationary pressures. More specifically, the government's economic diversification strategy, price freeze on consumer goods, the strength of the US dollar, increased foreign investment, and tourism boost mean that the impact of inflation on the UAE will be limited for the time being.
Still, there are some aspects of inflation that we just can't shake off, from higher prices of global commodities to an increase in interest rates. The good news, however, is that real estate investments are an effective way to shield yourself during inflationary periods. In fact, considering the number of transactions we have seen so far, in 2022, it's clear that the Dubai real estate market has remained a safe haven for investment, so perhaps now's the chance to invest!
One way to use real estate to hedge against inflation is to invest in Dubai properties through real estate crowdfunding platforms, like SmartCrowd, which allow you to own a share in a property. This type of fractional ownership allows you to spread your risk and diversify your portfolio with many rental property options to choose from, from affordable to luxury units. So, download our app now, browse the latest opportunities, and start investing with as little as AED 500 only!