While Dubai is famous for its clean living and luxury lifestyle choices, the fact does not hold for the entire city. Just like there are premium neighborhoods catering to its vast population of wealthy expats, there are also cheaper residential communities offered to the working people of Dubai.
As expected, most salaried professionals and lower-income groups people end up spending a more significant percentage of their earnings on house rent. That is why it is essential to expand your research and learn about all possible neighborhoods in Dubai that offer budget accommodation and fulfill your residential requirements.
For instance, if you have an annual budget of 100,000 AED, you can easily get a basic one-bedroom apartment in Jumeirah. On the other hand, a similar place in an area like the International Media Production Zone will cost you half the budget. Also, while choosing the areas, you also have to consider the proximity to retail establishments or access to public transportation, etc. which can increase your budget.
If you are renting a place in Dubai for the first time, this blog will give you detailed insight into the cheapest areas to live and invest in Dubai. Remember, with an increasing number of properties being developed, there are always new opportunities in Dubai's housing landscape.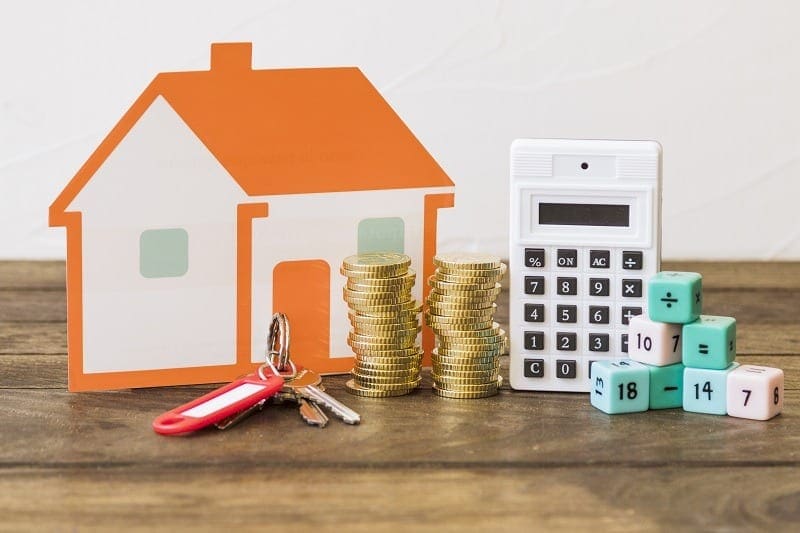 Things to know before you search
Before you start searching for the most affordable places to live and invest in Dubai, there are a few things you should know about the city's real estate landscape. The properties in Dubai are categorized into two major sections – Freehold properties & Non-freehold properties. As per market study and for all practical purposes, most often than not, the non-freehold properties are the cheapest places to live in Dubai on rent. For instance, non-freehold neighborhoods with lesser commercial developments are relatively less expensive for tenants.
Some of the famous and well-populated non-freehold neighborhoods are Al Awir, Al Jaffliya, Al Baraha, Abu Hail, Al Ehibab, Al Tawar, Al Qusais, Satwa, and Al Qouz. In any of these areas, you can expect the rent to be relatively lower.
Affordable Dubai Areas
Here are Dubai's cheapest areas to buy, rent and invest in on a budget:
1. Dubai Sports City (DSC)
Spanning a whopping 50 million square feet of area, the Dubai Sports City (DSC) is no less than a mini town within the infinite city of Dubai. From residential to retail, commercial, and sports facilities, this sports-oriented neighborhood has everything that one can ask for. Whether it is the quick drive to the Al Maktoum International Airport or heading out on Md. Bin Zayed Road, the road connectivity of DSC adds great value to its property.
2. Jumeirah Village Circle (JVC)
JVC is home to over 2,000 residential units, fashioned as a series of villages connected by parks and canals, offering a mix of townhouses, apartments, and villas. Most JVC residential apartments come with shared amenities like gyms, pools, and launderettes. As the area is upcoming, JVC has a range of brand new apartments for rent.
The community offers a wide range of low and high-rise developments. According to the 2019 H1 Dubai Real Estate Report from Bayut, it is one of the most popular areas in Dubai to buy and rent both apartments and villas
JVC attracts a mix of families, young couples, and bachelors as it has an abundance of schools, parks, and fitness centers. This has made it a popular area to invest in Dubai due to its lucrative pricing and high rental yields.
Its close proximity to 'New Dubai' city centers like Dubai Marina and JLT makes commuting to other parts of the city hassle-free.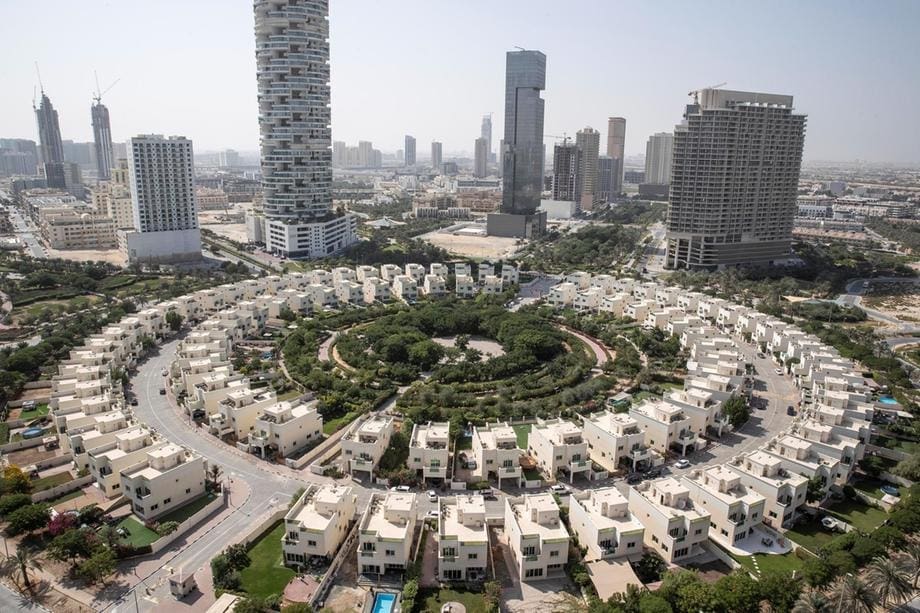 3. Dubai International City
Located in the Al Warsan area of Dubai, very close to the international airport, the Dubai International city is a place you can look around. The European country-style homes add to the impression of this charming neighborhood. The mixed commercial and residential area is known to be one of the most affordable Dubai areas, ultimately making it also a popular area for property investments.
4. Dubai Investments Park (DIP)
It is one of the popular neighborhoods to live and invest in Dubai, at an economical cost. The self-contained community of DIP has everything within and around it. Also, as it's only minutes away from the international airport and is accessible to the city's major routes, DIP is quite a favourable place for property investments.
5. Dubai Silicon Oasis (DSO)
Leaving our best for last! At only a 15-minute drive from the Dubai International Airport, you will find the Dubai Silicon Oasis. With its charming apartments and quaint villas, this area truly makes for an oasis-like zone amidst the bustling city of Dubai.
Recognized as one of the more affordable Dubai areas, Dubai Silicon Oasis, is a centrally-located suburb, consisting of an integrated living and working community. Buzzing with innovation, it has become the major hub and incubator for tech startups. Its connectivity to major commercial hotspots, like Downtown Dubai, Global Village, and Dubai Design District.
DSO also offers free trade incentives for companies operating within its tech park. Overall, DSO greatly suits the needs of those seeking affordable residential options, especially first-time buyers searching for the best property investments in the Dubai real estate market. Since it's a fast-growing area, more investors have entered the area market to capitalize on the area's high yields. That's why DSO remains one of the top-performing areas for net rental yields in Dubai.
In a Nutshell
That pretty much sums up some of the most affordable areas to live and invest in Dubai. Each of these neighborhoods offers the best amenities at reasonable costs, so that you can make the most of your stay at the City of Gold. But, before you close the deal with your realtor, don't forget to assess the pros and cons of the property.
You can also check out good opportunities for property investments in any of the areas mentioned above for a fraction of their price by downloading our app.