While real estate has long been reserved for the wealthy, real estate crowdfunding has garnered considerable attention in recent years, as it has paved the everyday investor's entry to the asset class. In fact, real estate crowdfunding has proved to be a powerful form of real estate investing, as it takes the benefits of investing in real estate and eliminates the hassle of buying and managing a property.
Needless to say, this foray into real estate crowdfunding can be financially rewarding when you know exactly what you're getting into. So, in this blog, you'll learn what real estate crowdfunding is, along with its pros and cons.
What Is Real Estate Crowdfunding?
If you're already familiar with what crowdfunding is, then understanding real estate crowdfunding is a piece of cake (no pun intended). In essence, crowdfunding is a form of online fundraising, which involves raising capital from a large pool of people to fund a project, a product, or a company, in the hopes of generating a future profit.
So, in the case of real estate crowdfunding, it simply means pooling smaller contributions from various investors with the specific end goal of collectively financing a real estate investment. As opposed to the traditional method of a single investor providing the required capital for a private market property investment, online real estate crowdfunding platforms offer an alternative to raising that same amount of funds through multiple investors.
This means that individual investors are able to enter the market with far less capital than they would if they were to invest in real estate on their own, and, in return, they should be able to earn passive income and build a diversified portfolio by splitting their capital across multiple properties.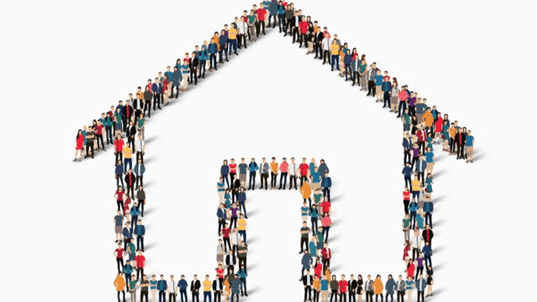 Pros of Real Estate Crowdfunding:
Lower Capital Requirement
Simply put, it won't cost you an arm and a leg to become a real estate investor. Historically, real estate investing requires a large sum of money, leading many people to take out a mortgage to help finance their investments.
Nowadays, the asset class is much more accessible as investors can use real estate crowdfunding platforms, like SmartCrowd, and invest amounts as low as AED 500, eliminating some of the barriers to entry for real estate investing. Basically, it's considered a small ticket to a huge play as investors are able to pool together funds to collectively purchase a property and benefit from the returns.
Portfolio Diversification
By distributing your hard-earned capital across a variety of properties, you are able to reduce your potential risk and create a more robust, diversified portfolio. Better yet, diversifying your investment portfolio with multiple properties with different risk profiles allows you to constantly earn income, even if a few aren't performing well. As the old adage goes, don't put all your eggs in one basket!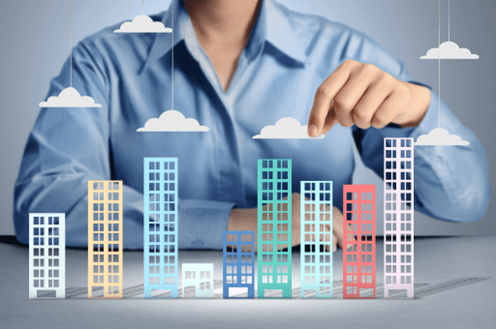 No Hassle
Crowdfunding essentially takes headaches out of the equation, as with crowdfunded real estate investments, you are investing with a third-party real estate developer, or operator, who does all the work on your behalf. As such, you don't need to deal with the hassle or frustration of managing or maintaining the property, which consumes time and money.
Cons of Real Estate Crowdfunding:
While real estate crowdfunding can be highly advantageous, there are also some disadvantages that you should be aware of before you start to invest.
Longer Commitment
As long-term investments, real estate crowdfunding—and real estate, in general—are often considered to be illiquid investments, as deals have a minimum holding period of two years or longer. Also, the asset can't be sold off in the blink of an eye, meaning you can't access your money right away, which some investors see as a drawback.
So, unlike more liquid investments, such as most stocks, bonds, and publicly traded REITs, they take longer to convert to liquid cash. Therefore, you'd have to have a more long-term investment outlook and be comfortable with illiquidity if you want to proceed with this venture.
Limited Control
While dealing with zero hassle is considered to be a godsend to investors, some may see it as a disadvantage as they have no direct involvement or decision-making control of the property they are investing in. That's because once you make a crowdfunded investment, the property will be entirely managed by a third party. So, if you prefer to be in the driver's seat and have more control over your investments, then more traditional forms of investment will provide you with the ability to manage the project.
Fees
As investors rely on crowdfunding platforms to structure deals from start to finish, then the platforms are obviously going to charge a fee. With that in mind, one potential drawback is that your return will typically be lower than what you would receive if you invested in the real estate through direct ownership. The platform can charge annual fees of up to 2.5% (or higher), along with one-time entry and exit fees – all of which accumulate. So, always read the fine print, and consider if the fees are worth it, bearing in mind that you play a passive role with the management weight entirely off your shoulders.
Platform Credibility
Selecting a real estate crowdfunding platform requires careful research and due diligence to ensure they're a legitimate company. After all, doing your due diligence is the most important aspect of investing, so look up those companies, verify how trustworthy and transparent they are by reading reviews, and ensure there's a client service team that you can reach at all times.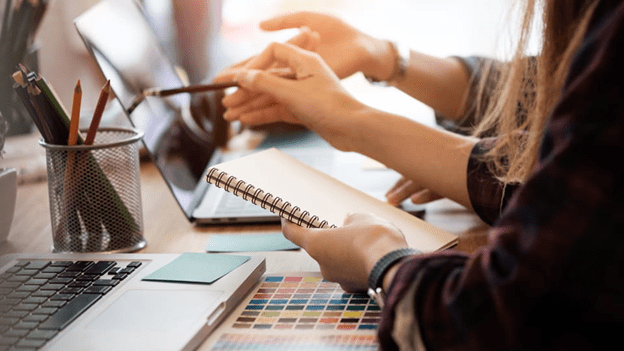 Bottom Line
While most people can achieve good results with real estate investments, this requires a huge amount of time and effort, as the negotiations, paperwork, loopholes, and the back and forth of the whole process just amount to extra stress. Real estate crowdfunding removes the hassle of traditional real estate investments and offers investors of all backgrounds and levels an opportunity to build a diversified portfolio with minimal capital.
That said, finding a credible real estate crowdfunding platform requires due diligence, careful consideration, and research, so weigh up the pros and cons, and arm yourself with knowledge about real estate crowdfunding.
Not to blow our own trumpet, but SmartCrowd is definitely worth considering! Our platform specializes in prime, income-generating rental properties in Dubai, and allows you to invest with as little as AED 500. You can invest in multiple properties, giving you the opportunity to diversify your real estate portfolio within minutes. Plus, you can immerse yourself in a completely hassle-free investment journey with full disclosure of all fees, along with regulatory documents related to each opportunity.
To get started now, simply download our app, browse our income-generating properties and start building your diversified portfolio. For more support, you can always check out our educational blogs, watch our YouTube videos, or even follow us on social media where we give you the lowdown on all the latest real estate market trends.