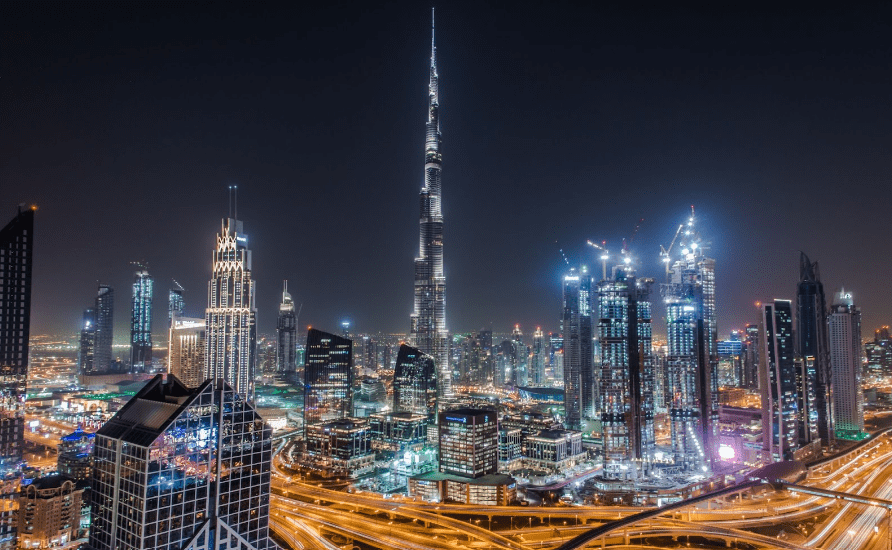 Dubai Real Estate Investment Analysis : Dubai is undoubtedly one of the most beautiful cities in the world. A definite cosmopolitan character with a global attitude is what makes the city so unique. It is a shopper's paradise and a tourist destination that has much to offer. Apart from this, Dubai has the distinction for being a haven for real estate investment. Leave aside cities like Hong Kong, London, New York and Monaco if you are thinking of real estate investment, instead turn to Dubai which has emerged as the most affordable in terms of property investment. The Dubai real estate investment analysis presents a mature investment environment for the investor.
Be it commercial or residential investment Dubai has always been the green pasture that everyone wants. There are numerous factors that contribute to Dubai being the ideal place for real estate investment. The geographical location of Dubai makes it a global gateway to access Asia, Africa and the Middle East. Most Fortune 500 Global companies and corporate bigwigs have their offices here. These include Microsoft, Google, CNN, Reuters, BBC, CNBC, and many others. Dubai's strategic location makes it ideal for future economic growth.
The population of Dubai is another important factor in its being attractive to real estate investment. Due to the many corporate giants opening ventures in Dubai, it has become a destination for many specialists and workers who have chosen to make Dubai their second home. Resultant foreign investment by people from India, UK, China and other countries in real estate has made Dubai a good place for investment.
The quality of life in Dubai is definitely higher when compared to other global cities around the world. The availability of excellent facilities, luxurious community living and swanky corporate settings give a sense of ease and satisfaction to all those residing in Dubai. Add to it the fact that, Dubai is one of the safest places on the planet. With its strict law enforcement and judiciary, the law and order situation in Dubai has been described as the most conducive to safe living. This is probably one of the most attractive feature that draws in investors looking for real estate.
In the recent years, Dubai has seen some prime projects by builders and developers. The year 2019 began with the launch of 48 new real estate projects meant for luxurious living and office spaces. When compared to the global markets, Dubai is relatively cheaper. The economic slowdown might have hit the real estate market hard in Dubai, but it is on the road to recovery in the most mature manner. The graph of real estate investment has seen a rise and fall over the years keeping in tune with the global trends, but 2019 has witnessed a steady rise in real estate investment.
The government policies too have been instrumental in controlling the cyclic changes experienced by the Dubai real estate sector. The government set up the higher committee headed by Sheikh Maktoum Bin Rashid Al Maktoum to safeguard the Dubai real estate sector. The economic stimulus package and reforms have led to an increased interest by investors not only fron Dubai but also abroad to invest their capital in real estate in Dubai. Residency visa reforms have been initiated to help specialists stay in Dubai and buy property and add to the country's economic growth. It allows expats to live, work and study in the country without needing a national sponsor. They can also enjoy 100% ownership of their business. The new visas will be issued for 5 or 10 years and will be renewed automatically. The government has formulated a balanced and centralized approach for government based developers and builders with the private developers to alleviate the demand and supply imbalance, thereby boosting the investor's sentiment towards buying property in Dubai.
The prime projects in Dubai include The Lagoons, Palm Jumeirah, Dubailand, Jumeirah Garden City, The World and others continue to attract buyers who are looking for affordable real estate investment in Dubai. The Dubai land Department has been instrumental in regulating all real estate deals in Dubai. The payment plans have evolved over the years and have become more investor friendly where you find payment plans now extended for post handovers. The flexible payment plans for off plan projects have also made real estate investment in Dubai more friendly and viable option. Holiday homes are a great way to invest in Dubai too. Regulated by the Dubai government (DTCM), it is a safe investment option too if thinking of real estate in Dubai. It allows people to invest in properties and capitalize on the positioning of Dubai as a tourist destination. The introduction of VAT was seen as a deterrent by many but the long term benefits for institutional investors have been phenomenal.
The public sector too has been instrumental in mobilizing the real estate market in Dubai. Development of properties like the Dubai Creek Harbor and others have turned the dreams of many investors into reality. The best thing to do is to invest in suitable apartments in high demand areas close to commercial and business hubs and then rent these out on short term basis using portals like AirBnB and others for gains from real estate investment. The large supply of properties in prime location of Dubai has added fervor to the property investor in Dubai. Attractive prices for completed properties has broadened the pool of buyers. The immediate result of this high supply chain has been that many investors have upgraded to bigger homes or premium locations.
To top it the Expo 2020 is expected to garner much interest as far as real estate investment is concerned in Dubai. The high foot fall of business travelers, tourists and new residents is expected to increase substantially. Add to it the Real Estate Self-Transaction (REST) platform launched by DLD as part of the Dubai 10x initiative. This allows the digital management of all property-related transactions and access to other services. The launch of Taqyimee, a smartphone application by RERA provides real estate valuation services and will connect real estate owners and investors to valuators, reducing the time and cost involved in the process.
The Dubai real estate investment analysis indicates that Dubai is a definite haven for real estate investments.