Being one of the most dynamic industry spaces in the UAE, the real estate market has undergone quite a lot of change in recent years, thus giving rise to various kinds of properties around the city. A bustling international city, Dubai attracts all kinds of expats. More so with the increased flexibility of socio-economic policies and regulations, and the government's initiatives for expansion of the economy.
While the City of Gold is famous for its clean living and luxury lifestyle choices, the fact does not hold for the entire city. Like there are premium neighborhoods and expensive residences catering to its vast population of wealthy expats, there are also residential communities and areas which are provided to the working people of Dubai and comprise the cheapest places to live in Dubai.
This blog aims to suggest some of the less expensive areas live in Dubai with decent amenities:
See More: Top 10 Residential Areas in Dubai
Despite a drop in the property prices, most salaried professionals and lower income group people end up spending a more significant percentage of their earnings on house rent. That is why it is essential to expand your research base and learn about all possible neighborhoods in Dubai that offer budget accommodation and fulfills your residential requirements. For instance, if you have a budget of 100,000 AED (annual), you can quickly get a basic one-bedroom apartment in Jumeirah. On the other hand, a similar place in an area like the International Media Production Zone will cost you half the budget. Also, while choosing the areas, you also have to consider the proximity to retail establishments or easy access to public transportation, etc. which can cause your budget to go up.
Start your Investment with less than a Month's Rent on Real Estate Crowdfunding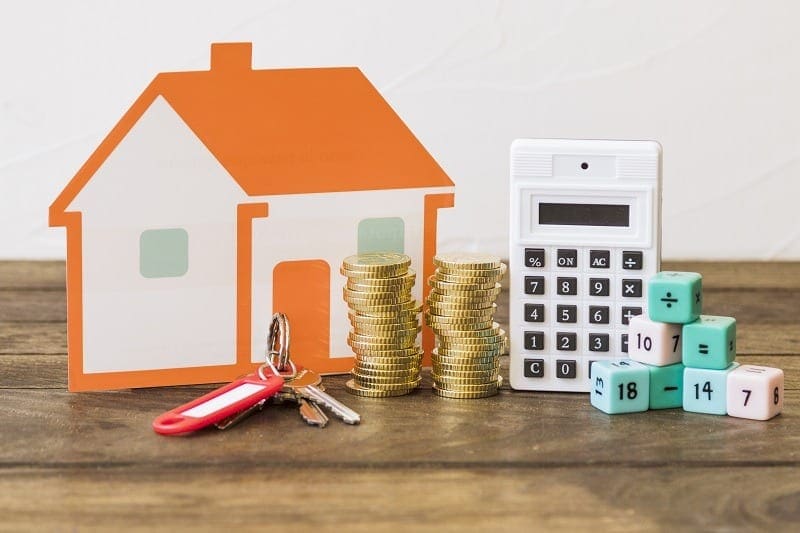 If you are renting a place in Dubai for the first time this blog will give you a better and detailed insight into the cheapest areas to live in Dubai. Also, with an increasing number of properties being developed, there are always new and more opportunities in Dubai's housing landscape.
Also Read: Buy or Rent a Property?
Things to Know before you Search
Before you start searching for the most affordable places to live in Dubai, there are a few things you should know about the real estate landscape of the city. The properties in Dubai categorized into two major sections – Freehold properties and non-freehold properties. As per market study and for all practical purposes, most often than not, the non-freehold properties are the cheapest places to live in Dubai on rent. For instance, non-freehold neighborhoods with lesser commercial developments are relatively less expensive for tenants.
Read More: Things to consider while Investing in Dubai Properties
Some of the famous and well-populated non-freehold neighborhoods are Al Awir, Al Jaffliya, Al Baraha, Abu Hail, Al Ehibab, Al Tawar, Al Qusais, Satwa, and Al Qouz. In any of these areas, you can expect the rent to be relatively lower.
Affordable Freehold Properties
Recently, in research on budget housing in Dubai, the Dubai RERA (Real Estate Regulatory Authority) published a price index which identified the best freehold places to live on a budget in Dubai. The research also reflected the changing sentiment of the real estate market in the international city, which had a significant impact on property prices.
Learn More: Challenges of Buying a Property in Dubai
Dubai Sports City (DSC)
Spanning a whopping 50 million square feet of area, the Dubai Sports City (DSC) is no less than a mini town within the infinite city of Dubai. From residential to retail, commercial, and sports facilities, this sports-oriented neighborhood has everything that one can ask for. Whether it is the quick drive to the Al Maktoum International Airport or heading out on Md. Bin Zayed Road, the road connectivity of DSC adds value to its property.
Must Read: The Richest Areas to Live in Dubai
Jumeirah Village Circle (JVC)
Nestled in the heart of new Dubai, the Jumeirah Village Circle, also known as JVC. It is a residential hub with state-of-the-art apartments, townhouses, and villas, which fall under the 'affordable' category. Surrounded by premium neighborhoods like Emirates Hills and Al Barsha, and 30 mins drive from major areas like Dubai Marina and Downtown Dubai, JVC attracts quite a lot of home buyers and renters.
Know More: Realtor Tips for Luxury Homebuyers
Dubai International City
Located in the Al Warsan area of Dubai, very close to the international airport, the Dubai International city is a place you can look around. The European country-style homes add to the impression of this charming neighborhood.
Curious? Read on: Most Expensive Homes for Sale in Dubai
Dubai Investments Park (DIP)
It is one of the popular neighborhoods to live in Dubai, at an economical cost. The self-contained community of DIP has everything within and around it. Also, the fact that it is only minutes away from the international airport and is accessible to major thoroughfares of the city makes DIP quite a favorite place to look at properties.
Keep Reading: The Cheapest Places to Rent in Dubai
The Gardens
As the name suggests, this is a cozy residential community boasts landscaped gardens, children's playground, basketball and tennis courts, swimming pools, and security patrolling facilities. In a city of skyscrapers, the Gardens is the proud host to almost 129 low-rise buildings which include both apartments and villas. For retail therapy, there is the Ibn Battuta mall nearby.
Do Check Out: Expats!! This is the Time to Buy a Property in Dubai
Discovery Gardens
A world within the world of Dubai, the Discovery Gardens is a unique place to live. There are six districts within this community, each with its theme and name. Developed with ample greenery, the Discovery Gardens, offers you reasonably priced apartments, along with health and wellness options like cycling and jogging tracks, swimming pools, basketball and volleyball courts and other options that can keep your fitness quotient high.
Must Read: Tips to Buy or Rent a Commercial Property in Dubai
Dubai Production City (DPC)/ International Media Production Zone (IMPZ)
This enclave of 400 hectares off the Sheikh Mohammed Bin Zayed Road is an all-rounded community that offers residential, business, and lifestyle options for all. It is surrounded by the Jumeirah Village Circle, Jumeirah Golf Estates, Dubai Sports City, giving residents ample options to choose for their residential needs.
Learn More: The Pros and Cons of Ready Property Deals
Dubai Silicon Oasis (DSO)
At only a 15-minute drive from the Dubai International Airport, you will find the Dubai Silicon Oasis. This 7.2 million square meters of area with its charming apartments and quaint villas, truly makes for an oasis-like calming zone amidst the bustling city of Dubai.
See More: What are Off-Plan and On-Plan Properties?
Summing Up
That pretty much sums up some of the cheapest areas to live in Dubai. Each these neighborhoods offer the best of the amenities at reasonable costs so that you can make the most of your stay at the City of Gold. But before you close the deal with your realtor, don't forget to ask all possible questions that arise in your mind and assess all pros and cons before signing the agreement.